7 Energy Stocks to Buy Before Oil Prices Rebound
Heading into 2016, energy stocks seemed poised to end their swoon.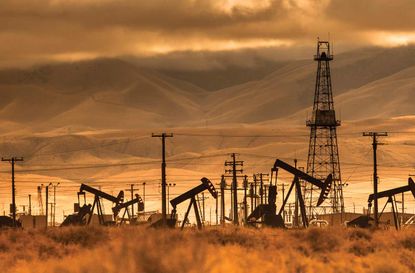 (Image credit: Getty Images/PGJAM)
Heading into 2016, energy stocks seemed poised to end their swoon. Yet January is shaping up to be a cruel month for the sector, which has slumped about 10% so far this year. Despite a recent rally to $32 per barrel, oil prices are still nearly $5 below where they stood at the end of 2015. As bears see it, so much oil is now being pumped around the world—with more to come as Iran ramps up production—that further price declines are inevitable.
Should you wash your hands of oil stocks? Doing so now may be selling near the bottom. Although the price of oil could dip into the low $20s, it isn't likely to stay there for long. Global demand is growing. And the surge in supplies over the past few years is likely to taper off as producers scale back on plans to discover and drill for more oil. Kiplinger's expects a barrel of West Texas crude oil to fetch between $35 and $40 by May. A year from now, prices are likely to be higher.
If you're looking for bargains in the energy sector, take a look at our seven promising stock picks.
Disclaimer
Stock prices and returns are as of January 21, 2016; the price of oil, as of January 22.

Senior Associate Editor, Kiplinger's Personal Finance
Daren joined Kiplinger in July 2015 after spending more than 20 years in New York City as a business and financial writer. He spent seven years at Time magazine and joined SmartMoney in 2007, where he wrote about investing and contributed car reviews to the magazine. Daren also worked as a writer in the fund industry for Janus Capital and Fidelity Investments and has been licensed as a Series 7 securities representative.