6 Retailers That Can Stand Up to Amazon
The world's largest online retailer, Amazon.com (symbol AMZN, price $907.62) is gobbling up sales like an insatiable Pacman.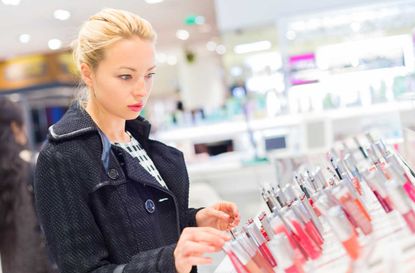 (Image credit: iStockphoto)
The world's largest online retailer, Amazon.com (symbol AMZN (opens in new tab), price $907.62) is gobbling up sales like an insatiable Pacman. The firm accounted for about one-third of internet-based U.S. retail sales in 2016 and should capture more than 50% by 2021, according to brokerage firm Needham & Co.
To other retailers, Amazon looks more like a wrecking ball. Booksellers succumbed to the online juggernaut first, followed by most electronics stores. Now whole malls are reeling, along with struggling retailers selling everything from clothing to pet supplies. Things are so bad that a "Death by Amazon" index that tracks the stock prices of 54 retailers—including chains such as J.C. Penney (JCP (opens in new tab)), Target (TGT (opens in new tab)) and Walmart (WMT (opens in new tab))—sits near a four-year low, according to research firm Bespoke Investment Group, which compiles the index (opens in new tab).
Yet a handful of big retailers are finding ways to thwart the Amazon onslaught. Some have carved niches by selling goods that people prefer to buy in person. Others provide services or shopping experiences that can't be replicated online.
Here are six retailers with some Amazon-beating features that should help them thrive in the long run.
Share prices, returns and other data are as of April 25. Click on ticker-symbol links in each slide for current prices and more.
Profit growth and price-earnings ratios are based on estimates compiled by Zacks Investment Research for the next four quarters.
1/6
Best Buy
Symbol: BBY (opens in new tab)
Share price: $51.77
Market value: $16 billion
Price-earnings ratio: 14
Estimated 12-month profit growth: 3.1%
Dividend yield: 2.6%
A few years ago, Best Buy was written off as a company that "didn't need to exist" in the age of e-commerce, says investment research firm Bespoke. But a new CEO, who took over in 2012, made some major changes that revived both the business and the stock.
The company decided to match Amazon's prices and those of other big box retailers, says Bespoke, and it started highlighting interactive experiences in its stores, luring shoppers to browse and try out stereos, TVs and other electronics. Best Buy also made a big push into services with its "Geek Squad" for technical support and Magnolia home-theater design studios.
The payoff: Sales and profits have been rising steadily, and the stock has gained 63.1% in the past year, beating Amazon's 45% return. "Best Buy is a great example of how to compete in the age of Amazon," says Bespoke.
Analysts at Bank of America Merrill Lynch agree. The investment firm recently upgraded the stock from a "neutral" to a "buy" rating. Strong online sales at Bestbuy.com should help lift revenues, the firm says, as will a greater focus on services with attractive profit margins, such as in-home advisers and extended warranties. A new generation of smartphones will also bring in more customers. Over the next 12 months, Merrill sees the shares hitting $58, a 12% return that could top 14% when you include the stock's 2.6% dividend yield.
2/6
Costco Wholesale
Symbol: COST (opens in new tab)
Share price: $172.68
Market value: $75.8 billion
Price-earnings ratio: 31
Estimated 12-month profit growth: 14%
Dividend yield: 1.0%
Costco's main weapon against Amazon is the warehouse club's thriving grocery business. About 82% of shoppers visit Costco primarily to buy groceries, according to a new survey by investment firm Barclays. Many Costco shoppers come to buy frozen foods, meat and produce, which are expensive to transport for home delivery without spoilage. Moreover, Costco's customers tend to be affluent and loyal. Around 88% of its 86.7 million cardholders renew their memberships every year, Costco says.
Amazon Fresh, the online retailer's grocery delivery service, poses competition as it expands across the country. But Costco members shop on Amazon primarily for electronics, books and clothing, with groceries accounting for just 25% of purchases, says Barclays. Moreover, Amazon Fresh deliveries cost $15 a month, on top of a $99 annual membership in Amazon Prime. Costco may be able to beat Amazon's food prices, too, because the warehouse club's shoppers buy bulk items that cost less per unit.
Even with 729 stores worldwide, including locations in Canada, Mexico, Japan and Taiwan, Costco still has plenty of room for expansion. The company plans to open 30 new stores, including 15 in the U.S., in its 2017 fiscal year (ending in August). Profits could get a lift from an increase in membership fees, slated to bump up in June. Customers lured by the company's discounted gasoline also tend to shop in the store.
Granted, Amazon could expand its grocery lineup and trim its delivery charges, making Costco less of a bargain in comparison. For now, though, Costco "remains protected" from Amazon and other competitors, says Barclays, which recently upgraded the stock from "neutral" to "buy" and expects shares to hit $185 over the next 12 months. Costco recently announced a "special dividend" of $7 per share, moreover, payable to shareholders who own the stock as of the market close on May 10. The payout comes in addition to the company's quarterly dividend of 50 cents a share.
3/6
The Home Depot
Symbol: HD (opens in new tab)
Share price: $153.03
Market value: $183.8 billion
Price-earnings ratio: 21
Estimated 12-month profit growth: 11.3%
Dividend yield: 2.3%
Selling everything from paint to countertops, Home Depot leads the market for home renovation. Amazon sells tools and other home-improvement products. But it's not in the business of selling and shipping bulky items, such as drywall or lumber. If you want a granite countertop, you'll probably want to see it in a showroom, such as Home Depot's.
Nor is Amazon a player in renovation services, which Home Depot provides. About 40% of Home Depot's sales now come from the company's Pro Services, which offers bulk pricing, truck rentals and other benefits to professional contractors. Home Depot is expanding those services with speedier deliveries, new products and data analytics to help track and increase sales, says analyst Peter Benedict of brokerage firm Baird.
Overall sales should get a lift from other initiatives and industry trends, too. The firm is revitalizing about 500 stores to make them more customer-friendly. As retailers such as Sears falter, Home Depot should win some of their sales. And the company is ramping up its own online division, offering scores of products with free delivery to its stores. "While Amazon remains a persistent topic of conversation," says Benedict, Home Depot's business "should remain one of the more defendable in retail."
Home Depot's revenues hit $95 billion in the 12-month period that ended in January 2017, up from a low of $66.2 billion in its 2010 fiscal year. A housing slowdown would certainly curtail the company's momentum. But as long as the economy and housing market keep percolating, Home Depot should be a winner.
4/6
Nordstrom
Symbol: JWN
Share price: $47.15
Market value: $7.9 billion
Price-earnings ratio: 16
Estimated 12-month profit growth: -7.7%
Dividend yield: 3.1%
With mall traffic declining as people spend more time and money online, Nordstrom would seem like a risky bet. And indeed, Nordstrom has suffered a sharp slowdown in sales and profit growth. But of all the stocks in the Death by Amazon index, Nordstrom looks like the "best situated to succeed," says Bespoke, the index creator.
Despite the threat posed by online competition, Nordstrom's customer base appears to be sticking with the department store. The company serves a more affluent, "fashion focused" client than most department stores, says Bespoke, making it less likely that Nordstrom shoppers will buy clothing on Amazon. Nordstrom also sells a high percentage of exclusive and private-label goods that aren't available elsewhere.
Nordstrom's attempts to attract more budget-conscious shoppers seem to be working, too. The firm is expanding into the off-price market with Nordstrom Rack, which is bringing in new customers and now accounts for about 30% of total sales. Nordstrom is also blending online shopping and in-store experiences. Customers can reserve apparel online to try on in stores, and arrange for curbside pickup of items purchased online.
Granted, Nordstrom is spending heavily to thwart online competition—a cash burn that is taking a toll on the bottom line. Analysts expect Nordstrom's profits to fall by 7.7% in the 12-month period that ends in January 2018. But sales should inch up by 3.0% over fiscal 2017, and profit growth should resume in 2018, according to Wall Street analysts' forecasts.
Nordstrom's stock, meanwhile, has been in a downward spiral for two years. The shares still look pricier than those of more troubled department stores. But that isn't saying much. Nordstrom's price-to-sales ratio is just 0.6, a bargain compared with the 3.1 price-sales average for Standard & Poor's 500-stock index. Investors can scoop up a dividend yield of 3.1% while betting on a turnaround in the firm's fortunes.
5/6
TJX Companies
Symbol: TJX (opens in new tab)
Share price: $78.78
Market value: $50.9 billion
Price-earnings ratio: 20
Estimated 12-month profit growth: 10.5%
Dividend yield: 1.3%
The world's largest off-price retailer, TJX specializes in discounted apparel and home goods at more than 3,800 stores in North America, Europe and Australia. Similar deals abound online. But shoppers keep returning to TJX's stores for the treasure hunt, aiming to find a gem of a deal off the rack.
TJX's stores, which include TJ Maxx and Marshall's, feature an ever-changing lineup of brand-name clothing and designer fashions. Merchandise deliveries arrive in stores several times a week, keeping shoppers guessing about what they'll find. The stores lack walls between departments, encouraging shoppers to browse for bargains throughout the store.
Online competition doesn't appear to pose a major threat. TJX's revenues should reach $35 billion in the 12-month period that ends in January 2018, up 5.4% over the prior fiscal year, estimates Bank of America Merrill Lynch, which rates the stock a "buy." Profits are also rising, along with TJX's dividend, which the firm recently hiked by 20%—increasing its payout for the 21st consecutive year.
6/6
Ulta Beauty
Symbol: ULTA (opens in new tab)
Share price: $277.99
Market value: $17.3 billion
Price-earnings ratio: 35
Estimated 12-month profit growth: 23.2%
Yes, you can buy beauty products online. But you can't get a haircut or manicure over the internet. Ulta's winning formula is to sell both beauty goods and full-salon services at its 974 stores. Salon guests spend three times more than non-salon customers and shop two times more frequently, the company says. Ulta's salon revenues are rising at a 20% annualized pace, more than double the industry growth rate.
Ulta's expansion plans include opening more stores; it's aiming for a long-term total of 1,400 to 1,700. The firm is also boosting its internet-based business. And it's finding success with its loyalty program, which recently surpassed 21 million members, up from 9.4 million in 2011.
After climbing 34.1% in the past year, Ulta's stock trades at a frothy 35 times estimated profits, more than double the P/E ratio of 16 for the SPDR S&P Retail ETF (XRT (opens in new tab)), an exchange-traded fund that holds a basket of retail stocks. But few retailers are expanding as fast as Ulta or look as well-protected from online competition. Sales climbed 23.7% in the 12-month period that ended in January 2017, compared with the previous year. Analysts expect revenues to hit $5.8 billion in fiscal 2018, up 19%. If the company can keep meeting or beating Wall Street estimates, the stock should continue its ascent.
Senior Associate Editor, Kiplinger's Personal Finance
Daren joined Kiplinger in July 2015 after spending more than 20 years in New York City as a business and financial writer. He spent seven years at Time magazine and joined SmartMoney in 2007, where he wrote about investing and contributed car reviews to the magazine. Daren also worked as a writer in the fund industry for Janus Capital and Fidelity Investments and has been licensed as a Series 7 securities representative.