5 Great Stocks to Buy If You're New to Investing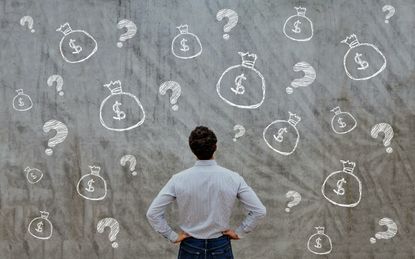 (Image credit: Getty Images)
The biggest challenge for many new investors is simply knowing where to start.
There's no clear consensus on how to invest. Value investors will say the best stocks to buy are cheap ones and rattle off plenty of statistics to defend their stance. Growth and momentum investors will counter that investing in dominant growth stocks is the way to go. After all, you're not too likely to find an all-star like Amazon.com (AMZN (opens in new tab)) sitting in the bargain bin.
What about dividends? Or share repurchases? Various studies have shown that focusing on these factors can generate solid returns.
Despite all the attempts to quantify investing, it is often more art than science. No single strategy is right for all investors. Some excel at charting and other forms of technical analysis, while some fundamentalists find bargains by digging into the minutiae of the financial statements. And there's everything in between.
The best way for beginning investors to learn is to try a little of everything. You don't have to get it right the first time, and you don't have to put your capital at serious risk. So today, we're going to look at five of the best stocks to buy if you're new at investing. These may or may not beat the market over the next year. It would be fantastic if they did, but that's not our point here. We're simply looking to learn the ropes.
Data is as of Oct. 1, 2018.
Contributing Writer, Kiplinger.com
Charles Lewis Sizemore, CFA is the Chief Investment Officer of Sizemore Capital Management LLC, a registered investment advisor based in Dallas, Texas, where he specializes in dividend-focused portfolios and in building alternative allocations with minimal correlation to the stock market.