8 Stock Picks for 2012
The numbers suggest that the economy is growing modestly, but recent stock market volatility indicates that the future is anything but certain.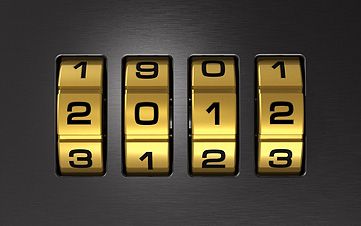 (Image credit: Thinkstock)
The numbers suggest that the economy is growing modestly, but recent stock market volatility indicates that the future is anything but certain. So it's a good time for investors to seek out industry giants that are likely to prosper even in an era of tepid growth.
Rarely have values appeared as tempting. Many big companies have spent the past few years paying off debts, leaving their balance sheets squeaky-clean. Many have also built up treasure troves of cash, which can be used to boost dividends and finance growth. With debt woes slamming Europe, firms that sell mainly in the U.S. and in emerging nations look especially attractive.
For the year ahead, we like these eight large, high-quality companies that pay dividends.
1/9
Apple (AAPL)
Headquarters: Cupertino, Cal.
Price (as of Dec. 1): $387.93
Estimated 2012 earnings: $34.60 for the fiscal year ending in September
P/E ratio: 11
A solid performer over the past year, Apple stock has been weak lately because investors worry that the death of its visionary leader, Steve Jobs, could retard product development and slow the company's double-digit growth. They worry, too, about intensifying competition in tablet computers.
But the tablet market is expanding rapidly, suggesting that iPad sales will continue to grow briskly even as Apple loses market share. And the recently issued iPhone 4S, another hit, is sure to boost results in the coming year.
New CEO Tim Cook isn't as averse to dividends as Jobs, leaving open the possibility that Apple will soon start returning some of its stunning cash hoard ($86 billion) to shareholders. Meanwhile, the stock is remarkably cheap for a company exhibiting such rapid growth.
2/9
Chevron (CVX)
Headquarters: San Ramon, Cal.
Price (as of Dec. 1): $101.83
Estimated 2012 earnings: $12.85
P/E ratio: 8
A spike in oil prices last summer helped Chevron report blockbuster third-quarter earnings, with both sales and profits doubling. No one expects a repeat. At today's lower oil prices, analysts believe Chevron's earnings will drop about 7% in 2012. But even at that level, the stock sells at bargain-basement prices and pays an annual dividend of $3.24 per share that's easily supported by the cash Chevron generates (the stock yields 3.2%).
The firm has little exposure to natural gas, which is in chronic oversupply. A growing economy could cause oil prices -- and Chevron shares -- to rise. But even in bad times, the stock is a great defensive play.
3/9
Dover Corp. (DOV)
Headquarters: Downers Grove, Ill.
Price (as of Dec. 1): $54.76
Estimated 2012 earnings: $4.83
P/E ratio: 11
Dover is a diversified powerhouse. Its Knowles Electronics unit makes the tiny microphones used in cell phones and tablets from Apple, Nokia and Sony Ericsson. But that's not all. Refrigerated display cases in grocery and convenience stores are made by Hill Phoenix, another of Dover's 33 subsidiaries. Dover's Norris Production Solutions arm helps extract oil from aging wells.
Better yet, the company is increasingly integrating related businesses, cutting costs and cross-marketing, which should boost profit margins. The stock yields 2.3%.
4/9
Lockheed Martin Corp. (LMT)
Headquarters: Bethesda, Md.
Price (as of Dec. 1): $78.98
Estimated 2012 earnings: $7.85
P/E ratio: 10
Worries about cuts in military spending have pressured stocks of big defense contractors. But the cutbacks are likely to be less draconian than feared.
Lockheed is the lead contractor on a multiyear contract for F-35 fighter jets that could be worth some $382 billion, and the Department of Defense says it's now willing to let the company compete for India's $11 billion fighter-jet contract, too. The company has a lucrative satellite business that can help sustain growth when defense spending slows.
The stock yields a robust 5.1%. Plus, Lockheed is buying back billions of dollars' worth of its stock.
5/9
Microsoft (MSFT)
Headquarters: Redmond, Wash.
Price (as of Dec. 1): $25.28
Estimated 2012 earnings: $2.75 for the fiscal year ending in June
P/E ratio: 9
Its stock has been flat for more than a decade, even as the firm has consistently beaten earnings forecasts. Value-oriented stock pickers are now pouring money into the company, drawn by its great cash-generating ability and the prospects for Windows 8 -- the upcoming version of Microsoft's personal-computer operating system, which will contain features aimed at smart-phone and tablet users. If the launch is successful, it could restore Microsoft's reputation as a great growth stock. If not, look for management changes. Meanwhile, Microsoft's gaming and business-services units are vibrant. The shares yield 3.2%.
6/9
Schnitzer Steel Industries (SCHN)
Headquarters: Portland, Ore.
Price (as of Dec. 1): $46.10
Estimated 2012 earnings: $4.08 for the fiscal year ending in August
P/E ratio: 11
Even in a tough economy, this company has been able to grow rapidly by selling recycled scrap to businesses in developing nations, such as China, Malaysia and Thailand. Profit margins have shrunk over the past year as demand for scrap metal has stagnated. But even modest economic growth could result in more cars going to the junk yard, alleviating that imbalance.
Meanwhile, Schnitzer has been investing in technology to cut costs and improve efficiency. With analysts forecasting annualized earnings growth of 14.7% over the next few years, Schnitzer looks like a steal.
7/9
Target (TGT)
Headquarters: Minneapolis, Minn.
Price (as of Dec. 1): $52.15
Estimated 2012 earnings: $4.37 for the fiscal year ending in January 2013
P/E ratio: 12
Offering everything from T-shirts to TVs, Target is known for selling quality products at reasonable prices. But the retailer gets only half as many repeat-customer visits each month as does rival Wal-Mart Stores. Why? Groceries. You buy apples more often than apparel. In 2010, Target started remodeling stores to add attractive full-service grocery aisles.
More recently, it launched its RedCard, which offers customers a 5% discount at Target stores. That's pulling in new shoppers, generating more repeat business and fueling solid sales growth. Yielding 2.3%, Target's stock is as big a bargain as its merchandise.
8/9
Teva Pharmaceutical Industries (TEVA)
Headquarters: Israel
Price (as of Dec. 1): $39.74
Estimated 2012 earnings: $5.67
P/E ratio: 7
This generic-drug giant generates 50% of its sales in the U.S. The company acknowledges that earnings no longer will grow at the 15% to 20% annual rate to which investors have grown accustomed. Ironically, another factor weighing on the stock is concern that Teva will face increasing competition for its patented drug for multiple sclerosis, Copaxone, which accounts for less than 20% of sales.
But investors may be overly pessimistic about Teva's prospects. The company is likely to use its substantial cash flow to boost dividends, rather than to buy other businesses, as it has in the past. The stock yields 1.8%.
9/9
Contributing Editor, Kiplinger's Personal Finance
Kristof, editor of
SideHusl.com
(opens in new tab)
, is an award-winning financial journalist, who writes regularly for
Kiplinger's Personal Finance
and CBS MoneyWatch. She's the author of
Investing 101, Taming the Tuition Tiger
and
Kathy Kristof's Complete Book of Dollars and Sense
. But perhaps her biggest claim to fame is that she was once a
Jeopardy
question: Kathy Kristof replaced what famous personal finance columnist, who died in 1991? Answer: Sylvia Porter.