7 Great Stocks That Keep Raising Dividends
The stock market has had a good run since 2009.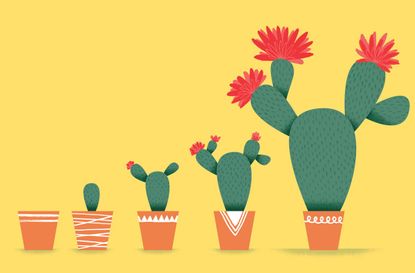 (Image credit: Shannon May)
The stock market has had a good run since 2009. So good, in fact, that a growing chorus of seers fears that U.S. stocks will deliver little appreciation in coming years. Goldman Sachs strategist David Kostin, one of those pessimists, figures that over the next decade Standard & Poor's 500-stock index will return about 5% annualized, a figure that includes both price gains and dividend income. Kiplinger's is a bit more upbeat; we expect 6% to 8% a year. In either case, the market is likely to return far less than the historical average of 10% annualized.
The subdued outlook means it's time to think even more about dividends, which in this expected scenario will represent a hefty percentage of investors' total returns. Companies that can pay out a rising stream of dividends should be particularly attractive if share-price gains are muted.
Some investors favor high-yielding stocks, such as utilities and real estate investment trusts, for current income. But if interest rates rise because the economy is strengthening, those high-yielding but slow-growing sectors could suffer. Kostin advises looking at companies that should be able to boost the pace of their dividend increases as the economy improves.
We picked seven companies that have lately compiled strong records of sharing a sizable chunk of their profits with investors via dividends. Most are also leaders in their industries. All but one boast a higher dividend yield than the S&P 500, recently 2.2%. If you fear a prolonged market slump, consider adding these stocks to your watch list. The cheaper they get, the higher their yields and the better their potential future returns.
Prices, returns and other data are as of Sept. 14. Stocks are listed alphabetically.
Contributing Writer, Kiplinger's Personal Finance
Petruno, a former financial columnist for the Los Angeles Times, is an independent investor, writer and consultant. He lives in L.A.