8 Beaten-Down Energy Stocks to Buy Low
It's been a wild ride for energy investors.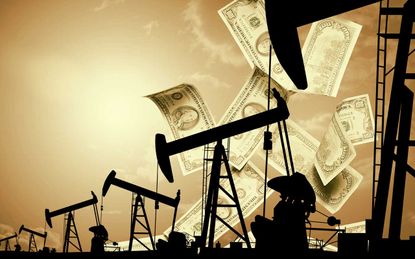 (Image credit: Thinkstock)
It's been a wild ride for energy investors. Stocks of small U.S. energy companies fell 51% from June 2014 to March 2015, while midsized firms surrendered 37%. But after the price of oil seemingly bottomed out at $43 per barrel in March, these stocks appeared ready to take off.
The hope of a big turnaround was short-lived, though. Oil prices began to tumble again in June, thanks in large part to worries over slowing global economic growth. On August 24, oil sunk to $38 per barrel, its lowest level since February 2009. Energy stocks retreated as well. From June 10 to August 26, small energy firms surrendered 41%, and midsized companies slumped 30%. A late-summer rally saw oil claw back to $45. Kiplinger is forecasting that oil will trade between $40 and $45 per barrel by December.
The volatility has not spared stocks of eight small and midsized energy firms that we picked in June as being ripe for a turnaround. That said, the sell-off has pushed many of the stocks below analysts' fair-value estimates. And lower oil prices are forcing the companies to operate ever more efficiently. That should pay off handsomely in the long run. "The companies that are priced to go out of business but don't, are the ones likely to skyrocket once the worst is behind them," says Sam Stovall, managing director of U.S. equity strategy at S&P Capital IQ.
Take a look at an update on our eight high-potential energy picks.
All figures as of August 31. Stocks listed in alphabetical order. Performance of small energy companies represented by Standard & Poor's SmallCap 600 Energy index, a measure of U.S. firms with a maximum market value of $2 billion. The performance of midsized energy companies is represented by S&P Midcap 400 Energy index, made up of firms with a top market value of $9.5 billion. Oil prices refer to West Texas Intermediate, the U.S. benchmark for crude.
Contributing Writer, Kiplinger's Personal Finance
Carolyn Bigda has been writing about personal finance for more than nine years. Previously, she wrote for Money, and is a regular contributor to the Chicago Tribune.