5 Successful Entrepreneurs Without a College Degree
For most people, a college degree is a ticket to higher lifetime earnings, here are five entrepreneurs that hit success without one.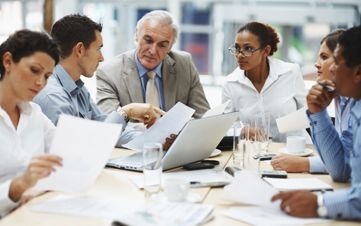 (Image credit: Thinkstock)
For most workers, a college degree — and the knowledge, skills and connections that come with it — is a ticket to higher lifetime earnings. In fact, the median income for workers 25 and older with a bachelor's degree is 105% higher than for those with just a high-school diploma, according to a recent Bureau of Labor Statistics report.
But for those who dream even bigger — of proving unique skills and building new businesses — a college degree is hardly a prerequisite. Would-be entrepreneurs can find inspiration in the successes of Microsoft's Bill Gates, the Virgin Group's Richard Branson, TV personality and chef Rachael Ray and many others who have made millions, even billions, without completing college (or even high school, in some cases).
Kiplinger's Personal Finance asked several famous entrepreneurs without degrees about their unusual paths to riches and their advice to others who aspire to great things. See if they might inspire you.
1/6
Richard Branson
How he made billions: Founder and CEO, Virgin Group
Highest level of education completed: Some high school
His advice to college-age entrepreneurs: "Be honest with yourself about what you love to do — and then go do it."
London native Branson says he's always had a knack for problem-solving. In January 1968, at age 17, he launched a magazine, called Student, to address issues affecting youth that he felt weren't being discussed in mainstream media. Soon after, he dropped out of high school, using the money from the magazine's advertising to focus on running the publication full-time. Thus began a legendary entrepreneurial journey.
Branson told Kiplinger that his lack of formal business education "has probably made me independent and resourceful. Everyone learns differently, but I learn best by doing, and so the firsthand experience of failing and succeeding in business helped me immensely."
In 1971, he opened the first Virgin Records store. Two years later he followed up with a record label. In 1984, Branson added an airline, Virgin Atlantic Airways, to his growing portfolio of companies. In 1995, Virgin Cinemas, a chain of movie theaters, opened in the United Kingdom. And by 2006, Branson's cellular phone business, Virgin Mobile, had expanded internationally. He's quick to note that it wasn't all him. "I'm fortunate to be surrounded by very talented people," he says. Today, Forbes estimates his net worth at $3.6 billion.
Branson doesn't subscribe to the philosophy that you need a college degree to be a successful entrepreneur. "Do the thing that you are most passionate about -- whether it is being in school and soaking in knowledge or going out there and giving it a go," he told Kiplinger.
2/6
Anne Beiler
How she made millions: Founder, Auntie Anne's pretzels
Highest level of education completed: Eighth grade
Her advice to college-age entrepreneurs: Be prepared to work harder than you ever have before.
Growing up Amish in Lancaster County, Pa., Beiler's formal education stopped after junior high school. "You go to school through the eighth grade — and that's it. There's no attending high school or college," she says. "The kids go right to work after the eighth grade in order to help their families make a living."
Beiler was a stay-at-home mom into the late 1980s. Her inspiration for Auntie Anne's was her husband, Jonas, who had opened a family counseling center. "I decided to go to work because I watched him start the counseling center and become so passionate about it," she says.
The business started out as a pretzel stand at a local farmers market, with $6,000 she borrowed from her in-laws. Her pretzels became so popular that, by 1992, the company had become a franchisor with 100 store locations. That same year, Inc. magazine named her "Entrepreneur of the Year." Education? "I knew that I could do what it takes to run a small business because I'd been working since a very young age," she says. Although the company had become very profitable, Beiler says, in 2005 she decided to sell it to pursue other endeavors. That year, Auntie Anne's annual sales approached $250 million.
In 2008, Beiler wrote her autobiography, Twist of Faith. Today, she gives motivational speeches and conducts classes for women on achieving success. She has a definition of an entrepreneur that she likes to share with aspiring business owners: "An entrepreneur is someone who's willing to work 16 hours a day for themselves in order to avoid working eight hours a day for someone else."
3/6
John Mackey
How he made billions: Co-founder and co-CEO, Whole Foods
Highest level of education completed: Some college
His advice to college-age entrepreneurs: "Don't play it safe in life, but embrace the uncertainty of the future and follow your heart's inner guidance."
Mackey wasn't a typical college student. While enrolled at the University of Texas in Austin and later at Trinity University in San Antonio, he racked up 120 course credits — in electives. "I only took courses I was interested in, so I was missing a few required courses to receive my degree," he recalls.
He lived in a vegetarian housing cooperative in Austin during his early 20s, where he learned how to cook and eat healthily. "I became very passionate about natural and organic foods," he says. Mackey eventually became the co-op's food buyer and in 1978 decided to open his own produce store, called Safer Way Natural Foods, with his then-girlfriend. They were able to raise $45,000 to launch the venture by asking family and friends. Two years later, he teamed up with another pair of natural grocery store owners to open the first Whole Foods Market in Austin.
"I always tell young people that life is much shorter than they can possibly yet realize at their age," Mackey says. "It's way too short to do anything but follow one's heart and pursue one's dreams."
Whole Foods expanded to Houston, Dallas and New Orleans in the late 80s. In 1989, the company set up shop on the West Coast, and by 2004 there were Whole Foods locations in New York, Canada and the United Kingdom. In 2017, Amazon acquired the company for more than $13 billion.
Mackey has no regrets about never getting a college degree. But he does wish he'd taken a few business classes, such as accounting. "That would have saved me some time of having to learn it on my own," he told Kiplinger.
4/6
Debbi Fields
How she made millions: Founder, Mrs. Fields Cookies
Highest level of education completed: Some community college
Her advice to college-age entrepreneurs: "Focus on how to maximize your potential without giving up your passion — or betting the farm."
When Fields first started pitching the idea for her company to lenders, "I was repeatedly told that opening a cookie store was a sure failure and that what I wanted to accomplish was impossible," she says. Undeterred, she eventually secured a loan and in 1977, opened her first cookie store, Mrs. Fields Chocolate Chippery, in Palo Alto, California.
Fields quit community college (she was in her second year) to launch the company. She had no business experience. "Early on in my career, my inspiration came from defying the obstacles I faced," she says.
By 1990, the company had become a franchisor, helping to expand the business internationally. Her cookbook, Mrs. Fields Cookie Book: 100 Recipes From the Kitchen of Mrs. Fields, went on to become a New York Times bestseller, with nearly two million copies sold. She even hosted a weekly cooking show on PBS called "Debbi Fields' Great American Desserts." By the time she sold the company in the mid-1990s, it had reached $400 million in annual revenue.
These days, Fields still dabbles in various ventures including cookbooks and advising would-be entrepreneurs about what it takes to launch a new business with little money.
5/6
David Oreck
How he made millions: Founder, Oreck Corporation
Highest level of education completed: Some college
His advice to college-age entrepreneurs: "You've got to have a stomach for it because being an entrepreneur isn't easy. It's a lot of hard work, and the achievements come slowly."
Oreck's career as an entrepreneur didn't start until much later in life. A veteran of World War II, he left the University of Minnesota Duluth as a young man to join the Army Air Corps civilian pilot training program, which eventually became the U.S. Air Force.
After the war, he moved to New York City and landed an entry-level position at RCA's wholesale distribution office, working his way up to general sales manager. Seventeen years at RCA, working with bosses he admired, taught him more about the business world than he could have learned in a classroom, Oreck says. In 1963, he left the company to found the Oreck Corporation, a vacuum manufacturer. Over the next 40 years, the company grew from selling products exclusively to the hotel industry to selling a wide range of cleaning products to consumers. He sold the company in 2003, which Oreck says was profitable at the time, for an undisclosed amount.
When asked if he would complete college if he could do it all over again, Oreck says: "Knowing what I know now, I wouldn't. I think becoming a successful entrepreneur in the early stages has a lot to do with having a good mentor and surrounding yourself with people who are doing what you want to do and are doing it well."
6/6

Browne Taylor joined Kiplinger in 2011 and was a channel editor for Kiplinger.com covering living and family finance topics. She previously worked at the Washington Post as a Web producer in the Style section and prior to that covered the Jobs, Cars and Real Estate sections. She earned a BA in journalism from Howard University in Washington, D.C. She is Director of Member Services, at the National Association of Home Builders.