Five Ways to Give Your Retirement Purpose
Doing something you love, volunteering, working part time or devoting time to some other appealing activity in retirement can have positive health benefits.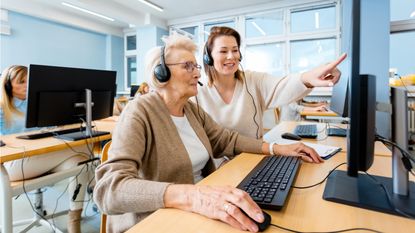 (Image credit: Getty Images)
A purpose-driven retirement is all about finding meaning and fulfillment in your post-work years. It is more than just relaxing and enjoying leisure time; instead, it involves actively seeking activities and interests that align with your values and passions.
Much of our identity in life is tied to work, but retirement gives us the opportunity to rethink our purpose and to rediscover who we are, using the extra time to focus on who and what is most important to us. Retirement, in many ways, can be a new age of discovery for us as we find new pursuits that interest us. Or we can view retirement as an opportunity to make up for lost time, doing the things we've long wanted to do but didn't have time for.
Many retirees take on new roles and responsibilities, such as providing childcare for grandchildren, shopping for higher-risk neighbors and providing emotional comfort to family and friends. In return, these stepped-up roles have given retirees a greater sense of purpose and connection.
Subscribe to Kiplinger's Personal Finance
Be a smarter, better informed investor.
Save up to 74%
Sign up for Kiplinger's Free E-Newsletters
Profit and prosper with the best of expert advice on investing, taxes, retirement, personal finance and more - straight to your e-mail.
Profit and prosper with the best of expert advice - straight to your e-mail.
There are even health benefits associated with having purpose: Studies show that those with a higher sense of purpose have greater cognitive functioning, better overall health, higher life satisfaction and longer lifespans.
The possibilities are endless. Let's explore different ways to infuse purpose into your retirement and make it truly extraordinary:
Find your passion. Finding your passion in retirement can be an exciting journey. Start by exploring activities that bring you joy and fulfillment. Try new hobbies and join clubs or groups. Reflect on your past experiences and think about what made you feel most alive and fulfilled. Don't be afraid to step out of your comfort zone and try new things. Remember, retirement is a time to discover and pursue what truly makes you happy.
Volunteer or give back. This is a fulfilling way to make a positive impact in your community. One of the most meaningful aspects of life is making a difference in the lives of others. Retirement can afford us more of those opportunities if our retirement planning includes purpose as the centerpiece. Retirement is a chance to use your skills, knowledge and time to help someone. That could mean mentoring, assisting at a local charity or participating in community events. Volunteering allows you to connect with others and make a meaningful impact. The joy and fulfillment you receive from giving back is truly priceless. So go ahead — lend a helping hand and spread kindness wherever you can.
Set goals. Setting goals helps you stay motivated and make the most out of this new chapter in your life. Start by reflecting on what you want to achieve and what brings you joy. Whether it's learning a new skill, traveling to new places or spending more time with loved ones, set specific and achievable goals that align with your passions and interests. Break big goals down into smaller milestones to keep yourself motivated along the way. Remember, retirement is a time to pursue your dreams and create a fulfilling life on your own terms. Dream big and go after what makes you happy.
Focus on continuous learning. Embrace the joy of learning without the pressure of grades or exams. Retirement provides the time to expand your knowledge. Learning new things is an enriching endeavor, keeping you intellectually engaged and creating new interests. You can explore various avenues of learning, such as taking classes, attending workshops or even pursuing online courses. Dive into subjects that have always intrigued you or explore new areas of interest.
Consider a part-time job. Just because you're retiring doesn't necessarily mean you're ruling out working. Along with the financial benefits of having a part-time job in retirement, other plusses include social interaction, a renewed sense of purpose and identity, physical activity and mental engagement.
By aligning your retirement with your passions and values, you can create a meaningful and purposeful life that continues to inspire and motivate you. Start with what makes you happy, be open to new possibilities and embrace the blessing of being able to live each day to the fullest.
Dan Dunkin contributed to this article.
Appearances in Kiplinger were obtained through a PR program. The columnist received assistance from a public relations firm in preparing this piece for submission to Kiplinger.com. Kiplinger was not compensated in any way.
Insurance products are offered through the insurance business, Agape Wealth, LLC. Agape Wealth, LLC is also an Investment Advisory practice that offers products and services through AE Wealth Management, LLC (AEWM), a Registered Investment Advisor. AEWM does not offer insurance products. The insurance products offered by Agape Wealth, LLC are not subject to Investment Advisor requirements. Neither the firm nor its agents or representatives may give tax or legal advice. Individuals should consult with a qualified professional for guidance before making any purchasing decisions. 2083053 – 11/23
This article was written by and presents the views of our contributing adviser, not the Kiplinger editorial staff. You can check adviser records with the SEC or with FINRA.
Related Content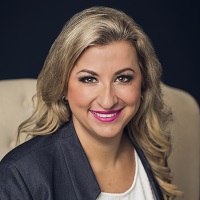 Founder and CEO, Agape Wealth
Heidi Ardis is a wealth adviser and the founder and CEO of Agape Wealth, which she opened after serving in executive positions in the corporate and independent financial world. Heidi is the author of Simplified Strategies for Retirees: Defend and Distribute your Income and Wealth with Proper Planning. Her commitment to faith and family shines through, and Heidi enjoys helping people preserve and grow tax-efficient retirement income for themselves and their loved ones.