No, Your Social Security Benefits Aren't Going Away
The Social Security Administration's chief actuary says not to worry that the trust fund will completely run out of money.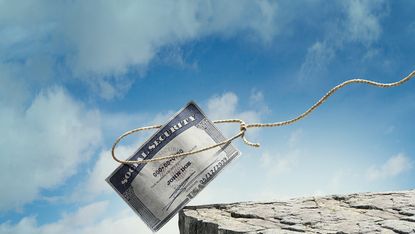 (Image credit: C.J. Burton, Getty Images)
The Social Security Administration (SSA) is making a concerted effort to quell fears over dwindling reserves in the trust fund.
In a new episode of the SSA Talks podcast, SSA chief actuary Steve Goss offered some much-welcomed reassurance that, while there is still a risk that benefits will lessen as the reserves are depleted, there's no need to believe Social Security trust funds will run out of money.
"People should not worry about the trust fund running out of money, as is sometimes said, and (SSA) having an inability to pay any benefits," he said. "Sort of the probably worst-case scenario here is that we, within ten years, reach a point where we can only pay about 80 percent of the level of benefits that are scheduled or intended into law by Congress as of that point in time and going forward."
Subscribe to Kiplinger's Personal Finance
Be a smarter, better informed investor.
Save up to 74%
Sign up for Kiplinger's Free E-Newsletters
Profit and prosper with the best of expert advice on investing, taxes, retirement, personal finance and more - straight to your e-mail.
Profit and prosper with the best of expert advice - straight to your e-mail.
Goss concedes that while that number is obviously not 100%, "it's a long way from not having any money to pay for any benefits."
His commentary follows the SSA's announced cost-of-living adjustment last month that increased benefits for recipients by 3.2% — or on average about $54 per month — staring in January.
Many Americans fear that the program faces financing shortfalls, however. A recent Harris Poll of 1,806 adults on behalf of Nationwide shows that three-fourths (75%) of those over the age of 50 worry that Social Security will run out of funding in their lifetime. One in five of these adults (21%) said they have no other source of retirement income.
Congress has not been much help on the reassurance front either. While there are usually numerous bills circulating on various aspects of Social Security, the fate of benefits seems to lie stagnant between congressional Republicans and Democrats. Though both parties have denied that cuts to benefits are on the table, they have yet to offer any clear, bi-partisan reassurance that there is a path forward to prevent a crisis for future retirees.
Lawmakers' proposals on potential remedies to the program include increasing payroll taxes, raising the retirement age (last raised from 65 to 67 in 1983) or increasing taxation on Social Security benefits.
Among the bills fairly recently introduced is one from Rep. John Larson (D-CT), ranking member of the House Social Security Subcommittee. Introduced in May, Larson's Social Security 2100 bill seeks to increase Social Security payroll taxes, as well as add an additional net investment income tax for people earning more than $400,000.
The bill, which has companion legislation in the Senate, has received widespread support by Democrats but has been met with criticism by Republicans. Like most bills this session of Congress, it is unlikely to move out of committee.
What you can do
As for taking action yourself, there are steps you can take, including delaying Social Security so that you increase your payments.
For help in planning for retirement and figuring out your personal retirement social security payments, Goss recommends visiting the SSA's website .
RELATED CONTENT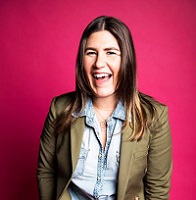 Jamie Feldman is a journalist, essayist and content creator. After building a byline as a lifestyle editor for HuffPost, her articles and editorials have since appeared in Cosmopolitan, Betches, Nylon, Bustle, Parade, and Well+Good. Her journey out of credit card debt, which she chronicles on TikTok, has amassed a loyal social media following. Her story has been featured in Fortune, Business Insider and on The Today Show, NBC Nightly News, CBS News, and NPR. She is currently producing a podcast on the same topic and living in Brooklyn, New York.