Retirement Can Keep You Busy
Your lives are filled with jobs, creative ventures and intellectual enjoyment.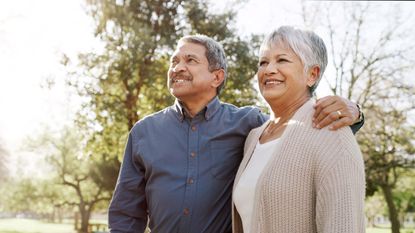 (Image credit: Getty Images)
For retirees, volunteering is a major source of satisfaction (see The Virtues of Volunteering). But you're also involved in other activities that are just as rewarding. In fact, many of you have found your sense of purpose in going back to work—sometimes as an extension of a long career and sometimes in a brand-new role.
For some of you, entrepreneurship was the lure. After 30 years in the corporate world, Matthew Werner moved from Maryland to North Carolina and started a commercial photography business. Gary Wallin left a middle-management job and partnered with his son and daughter to invest in apartment buildings.
Others found their calling in the classroom. When Wayne Kerr retired from his dentistry practice, he became an adjunct associate professor at the University of Alabama's School of Dentistry, and he continues to counsel dental professionals on how to enhance their practices (www.kerrspeak.com). John Kovacs and Layne Hansen signed on as substitute teachers. "I was able to teach personal finance and an introduction to the stock market," says Hansen. "It was very exciting to see the next generation of investors."
Subscribe to Kiplinger's Personal Finance
Be a smarter, better informed investor.
Save up to 74%
Sign up for Kiplinger's Free E-Newsletters
Profit and prosper with the best of expert advice on investing, taxes, retirement, personal finance and more - straight to your e-mail.
Profit and prosper with the best of expert advice - straight to your e-mail.
Some of you have found meaning in creative ventures. Esther Howell, a retired federal employee, devotes her time to her passion for interior decoration—in particular, creating wreaths and table décor as fundraisers for local charities. Thomas Baker, a retired math and science teacher with a talent for woodworking, built a harp, taught himself how to read music and has performed at Dodger Stadium and other venues.
Hoping to pursue acting and filmmaking when he retires, Steve Radley is already taking acting classes and has worked as an extra in feature films and commercials. After 40 years in legal education, Bob Jerry is developing his longtime interest in music, using production software to write, record and produce music in his modest home studio. "I'm not scheduling a Grammy nomination party anytime soon, but I am having fun," he says.
On the Move
Many of you have struck out in new directions—literally. "I keep busy staying in shape with biking, hiking and backpacking," writes Bonnie Scott. Likewise, says Joanne Dietrich, "I am an active 60-year-old who loves to hike, and I just became a volunteer trail management person. I love my life!"
Ann Howard left New Jersey for an active 55-plus community in Arizona, and "it has been such a great move," she says. "We are always involved with something or other, and many people are there to come along."
On the other hand, Gloria and Arnold Burchianti moved back to a family farm in Pennsylvania to be near their aging parents and to "devote our time to outside projects." More than 20 years later, they have a reconstructed 200-year-old Amish barn and extensive grounds that include an orchard, a bass pond and a National Wildlife Federation Certified Wildlife Habitat.
Larason Lambert, a self-described "nature freak," purchased three wooded acres near Asheville, N.C., and acquired thousands of plants, focusing on ferns. His "mission in life" is to preserve "Fernhaven" as a private garden.
Amid all of this activity, there are still plenty of retirees whose greatest pleasure is to sit back and smell the roses—or pick up a good book. "When I first retired, I had grand notions of an encore career or significant volunteering," writes Ann Symonds. But for her, she writes, those paths led to limited pleasure and as much stress as working: "I have found tremendous pleasure in pursuing my interests—reading, knitting, playing the piano—for no purpose other than intellectual enjoyment."

Janet Bodnar is editor-at-large of Kiplinger's Personal Finance, a position she assumed after retiring as editor of the magazine after eight years at the helm. She is a nationally recognized expert on the subjects of women and money, children's and family finances, and financial literacy. She is the author of two books, Money Smart Women and Raising Money Smart Kids. As editor-at-large, she writes two popular columns for Kiplinger, "Money Smart Women" and "Living in Retirement." Bodnar is a graduate of St. Bonaventure University and is a member of its Board of Trustees. She received her master's degree from Columbia University, where she was also a Knight-Bagehot Fellow in Business and Economics Journalism.