Financial Planning Should Be Intergenerational
Overcoming the unspoken rule that money is too taboo a topic to discuss among family members is important going forward. The reality is that families, at some point, will need to be on the same page about wealth planning.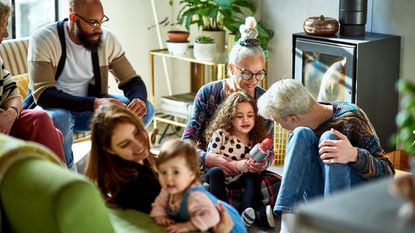 (Image credit: Getty Images)
What if financial planning wasn't just a conversation between a client and an adviser? What if it could also be an enlightening discussion between parents, grandparents, kids and partners about their shared future?
Over the past few decades, the financial advice industry has been on the march away from transactional, product-centered meetings where an agent sits across the table to sell you an insurance plan or the latest investment fad. In its place, the industry has increasingly prioritized people's planning needs over product considerations.
At Northwestern Mutual, we've been on the cutting edge of this movement – delivering clients comprehensive financial plans to help them protect what they've already built while also creating future prosperity.
Subscribe to Kiplinger's Personal Finance
Be a smarter, better informed investor.
Save up to 74%
Sign up for Kiplinger's Free E-Newsletters
Profit and prosper with the best of expert advice on investing, taxes, retirement, personal finance and more - straight to your e-mail.
Profit and prosper with the best of expert advice - straight to your e-mail.
As this industry evolution continues, the question that I continue to ask myself is this: "What's next?"
Staggering Wealth Transfer Coming
I believe one of the next-level terrains in financial services will be intergenerational wealth planning.
Over the next two decades, we will see the greatest wealth transfer in American history. It is predicted that Baby Boomers will shift a staggering $30 trillion in wealth, mostly to their family members.
But inherited wealth is not indefinite wealth. About 70% of affluent families lose their accumulated wealth by the second generation. Similarly, about 70% of family-run businesses fail or are sold by the second generation. Moreover, just 20% of today's millionaires inherited their wealth; a full 80% earned it on their own. These statistics are leading many families to reassess the kind of estate they will leave behind to loved ones.
In my role as the head of Northwestern Mutual's wealth management business, I've seen the passion that families have for setting up the next generation for success. It's clear, however, that financial resources alone are not enough to ensure intergenerational financial security.
That's why I believe intergenerational wealth planning can be a game-changer.
Often, younger generations have little insight into the inner workings of the older generation's financial plans. This lack of awareness can create complexity and confusion, especially if a significant life event occurs. During an emotionally charged moment like an unexpected accident or illness – the last thing that anyone wants to rapidly study is a loved one's financial situation and the options they have available.
Coming together in a family discussion about a perfect and imperfect future can be powerful – providing more clarity, certainty and opportunity for everyone involved.
Conversations That Go Beyond Financial Planning Strategies
Beyond coming together to discuss financial planning strategies and tactics, these conversations are also moments to reconnect with children on values, hopes, expectations and the financial acumen they need to be successful in the future.
These conversations can be especially impactful for families who own a small business. It's a chance to talk about what mindsets and moves will help them to live productive and flourishing lives. And it's an opportunity for younger generations to be clear about what they want – or don't want – out of life.
My parents always taught me that the importance of money is not to be rich – it's to be secure. "Wealth," they told me, "is a tool we can use to create a path to freedom and independence." I'll always be grateful for what they taught me, and I've started to pass these lessons on to my son. But importantly, I'm excited to hear the kind of future that he wants to build for himself.
As we reconnect with our financial advisers in the year ahead, let's resolve to add seats at the table for the next generation and the generation that came before us. Let's rebel against the unspoken rule that money is too taboo a topic to discuss with the ones we love the most – because at some point, we will all need to be on the same page.
Let's unite our family units around a common set of financial beliefs and values – and ensure that the greatest wealth transfer in history is not just defined by its size – but also by its positive impact on our families.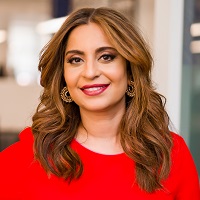 Chief Strategy Officer, President of Retail Investments and Head of Institutional Investments, Northwestern Mutual
Aditi Javeri Gokhale holds executive accountabilities for Northwestern Mutual's strategy to drive growth, competitiveness and relevance. In addition, she leads teams that oversee more than $540 billion in company and client assets, including over $325 billion in the institutional investment portfolio and $215 billion in retail client assets. She is also accountable for NM Future Ventures (the company's venture investing arm) along with digital disruptor, Wyshbox.