Eight Don'ts to Keep in Mind as You and Your Loved Ones Age
Getting older isn't for sissies, and the more prepared you are for cognitive decline and the issues that come with it, the better your life will be.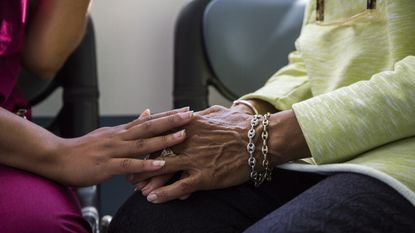 (Image credit: Getty Images)
Do you worry about a friend or family member who is getting on in years? Perhaps you even worry about yourself? When was the last time you looked in a mirror and thought, "Where did that wrinkle come from? It wasn't there yesterday."
A bit scary, isn't it? "Life is great until it isn't, until Mom or Dad, Grandma or Grandpa — or you — slips and falls, winding up with bruised ribs at best or a hip fracture, and everything is suddenly upside down," observes M.T. Connolly, author of The Measure of Our Age: Navigating Care, Safety, Money, and Meaning Later in Life.
Connolly is an attorney and social researcher focused on elder justice and a 2011 MacArthur Fellow. She was the founding head of the Justice Department's Elder Justice Initiative. In my experience, she is one of a handful of lawyers truly dedicated to making a profound difference in our society instead of fattening their bank accounts.
Subscribe to Kiplinger's Personal Finance
Be a smarter, better informed investor.
Save up to 74%
Sign up for Kiplinger's Free E-Newsletters
Profit and prosper with the best of expert advice on investing, taxes, retirement, personal finance and more - straight to your e-mail.
Profit and prosper with the best of expert advice - straight to your e-mail.
We had a long and fascinating chat about the common mistakes and assumptions we often make about the reality of aging in America. Here are some of the things she says many of us do wrong:
1. Don't plan ahead, assuming there will be plenty of time when a crisis hits.
Consequences: You have less control, less knowledge than you need to navigate options, thereby reducing your chances of a good outcome. Crises will come, and planning ahead can help you understand how to navigate the various choices, how you might pay for them and which ones might be a better fit for you or somebody in your family.
2. Don't talk about our care preferences — who will provide it and where — assuming that when the time arises, our preferences will be totally clear.
Consequences: You end up with suboptimal outcomes for the person who needs care. One option is getting care at home, but who will provide it? A family member, a friend, a paid caregiver or volunteers from a church or a community organization? If you need or want a facility, what type makes the most sense? A nursing home, assisted living, a group home, a CCRC (continuing care retirement community)? How will you pay?
Don't let this just happen by default. A frequent, terribly sad situation is when an older adult who already has some issues, such as mental health or developmental disability issues or substance use, is taking care of a family member. As the caregiver gets older, they're no longer able to provide the needed support, and the tables turn. A younger person with real challenges thrust into a caregiving position can be a recipe for disaster. So address these issues well in advance.
3. Assume older caregivers can do it all alone and there is no need to involve anyone else.
Consequences: Caregiving should not be a solo endeavor, but many of these people are very much alone. So, divide the tasks: Who is going to help out on what day? Who is going to handle insurance issues? Who will drive Mom to doctor's appointments and help with groceries?
Caregivers can't go it alone for very long. Talk about how you're going to support the caregiver as well as the older person.
4. Don't plan on paying for long-term care — there's always Medicare.
Consequences: Medicare pays only for rehab, hospice and acute care and even then with limits. It does not cover long-term care. Most private health plans do not pay at all. The expenses can wipe out a family's finances.
Once a person is impoverished, Medicaid will cover long-term care, but it can be hard to find caregivers or a quality nursing home that accepts Medicaid. We do not have a coherent long-term-care system.
It is many families' biggest uninsured expense. People need to understand that going in.
5. Don't name a trusted person for your financial institution to contact in case of suspicious transactions on your account.
Consequences: Older Americans often are targeted for their money — which can be gone before you even notice that something is wrong. By adding a trusted contact to your account, the financial institution will have another person to call to say, "We think something is going on here that is problematic."
6. Don't designate a power of attorney for health care or finance until there is a medical emergency or a diagnosis of dementia or Alzheimer's.
Consequences: A power of attorney is a private agreement between two people and requires mental capacity to contract. If you don't enter into a power of attorney while the person still has mental capacity to do so, you're stuck and your family is stuck with an expensive and onerous guardianship proceeding that strips you of your rights.
7. Don't worry about staying in touch with other people.
Consequences: Isolation and loneliness are the enemy. They make you more vulnerable in all sorts of ways to worse physical and mental health and for being financially exploited.
8. Assume all doctors are the same and that you don't need a geriatric specialist.
Consequences: Older people are not just graying or wrinkled adults. We have specific needs. Comprehensive care by specialized geriatric providers improves health and extends independence.
The Measure of Our Age is essential reading for older people and their families and friends, attorneys, accountants, physicians, clergy — in short, anyone who deals on a personal or professional level with the aging population of America.
And you'll know by looking in the mirror.
Dennis Beaver practices law in Bakersfield, Calif., and welcomes comments and questions from readers, which may be faxed to (661) 323-7993, or e-mailed to Lagombeaver1@gmail.com. And be sure to visit dennisbeaver.com.
related content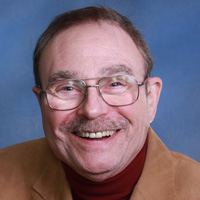 Attorney at Law, Author of "You and the Law"
After attending Loyola University School of Law, H. Dennis Beaver joined California's Kern County District Attorney's Office, where he established a Consumer Fraud section. He is in the general practice of law and writes a syndicated newspaper column, "You and the Law." Through his column he offers readers in need of down-to-earth advice his help free of charge. "I know it sounds corny, but I just love to be able to use my education and experience to help, simply to help. When a reader contacts me, it is a gift."