Don't Overlook these 3 Elements to Your Plans for an Amazing Retirement
For years you've focused on your career and saving for retirement. In doing so, you may have lost sight of the big picture of what your ideal retirement would look like – and how you might make it happen.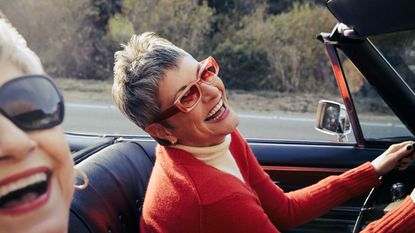 (Image credit: Getty Images)
As your primary working years wind down, and the reality of retirement begins to set in, there are countless things that will require your attention as you prepare for the next phase of life. Your mindset will need to shift from one focused primarily on wealth accumulation — which often involves very passive strategies that become almost automatic — to a more active active approach focused on the combination of preserving and distributing your wealth. Investments, income, taxes, health care and estate planning are all areas of financial life that will need your attention and should no longer be left to chance.
Savings tools, such as 401(k)s, 403b(s) IRAs and Roth IRAs, are often used to build our wealth and contributed to regularly without much thought or personal oversight. This type of passive approach to creating wealth worked for many pre-retirees when we had time on our side and could take advantage of the power of compounding over many years. However, investments are only a part of your overall retirement story and should be managed with a consideration for all those other areas of your financial life that will need your full attention.
1. Get a Clear Picture of What You Want Out of Retirement
To begin building a retirement plan specific to you, it's critical to understand a few important concepts. Probably the most important thing to understand is what is going to matter most to you during your golden years. What have you worked hard for during your career that you are looking forward to in retirement? This may seem obvious, but if you haven't spent time actually thinking about these things, it will be almost impossible for your money to do what you want it to do.
Subscribe to Kiplinger's Personal Finance
Be a smarter, better informed investor.
Save up to 74%
Sign up for Kiplinger's Free E-Newsletters
Profit and prosper with the best of expert advice on investing, taxes, retirement, personal finance and more - straight to your e-mail.
Profit and prosper with the best of expert advice - straight to your e-mail.
I suggest using the acronym FORM to help you get stared. This stands for Family, Occupation, Recreation and Money. The first three letters are your WHYs. The last letter is your HOW.
Family: Are your plans to leave a legacy to your children or just manage your money so you can enjoy retirement to the fullest?
Occupation: Is a part-time job doing something you love or taking that lifetime hobby and starting a business part of the equation?
Recreation: How about traveling the world, learning something new or even being a "snowbird" during those harsh winter months.
These are just a few of many different things that could matter most to you and make retirement the best time of life.
2. Get a Retirement Budget (and Write It Down)
As your WHYs become clear, it's time to consider the HOW: Money. You should begin to determine a budget specific to your retirement. This should include both your needs and wants. Who worked all these years to reduce their standard of living?
In addition to understanding your fixed monthly expenses, it's also important to budget for those regular known discretionary expenses that will enhance your enjoyment. Things such as having that weekly date night with your spouse, playing in a local golf league, or taking your grandchildren on a family vacation should be considered. However, the next part to having a retirement specific budget is to ensure that this is written. Don't overlook the importance of moving this from your thoughts to an actual document that will serve as the cornerstone of your retirement income plan.
3. Organize Your Sources of Wealth by the Purpose They Will Serve
Once we have clarity about our WHYs and understand our retirement specific income needs, we can move on to the next step: "Separating our wealth by its purpose." This is all about taking our basket of various investments, insurance tools and bank accounts and creating a coordinated plan that assigns a purpose to each.
For example, some of your wealth could be dedicated to creating reliable and predictable income needed to account for any budget shortfalls. Other purposes for your money could include accounting for future health care needs, including long-term care, legacy and wealth transfer desires, future housing plans, or even a portion dedicated for continued growth and accumulation given that longevity for most is a reality. The idea is about going from a basket of uncoordinated accounts and investment tools to one that is coordinated by specific purposes.
These are a few very important things you can do to help get your retirement preparation started. The combination of understanding those things that will matter to you most and the costs to fund those dreams can be powerful. This will allow you to then define the purposes for your wealth and allow you to better determine what investment, insurance and banking tools will be most appropriate for you.
Take action today and begin your journey to an amazing retirement.
Disclaimer
Investment Advisory Services offered through Trek Financial, LLC, (Trek) an SEC Registered Investment Adviser. Information presented is for educational purposes only. It should not be considered specific investment advice, does not take into consideration your specific situation, and does not intend to make an offer or solicitation for the sale or purchase of any securities or investment strategies. Investments involve risk and are not guaranteed, and past performance is no guarantee of future results. For specific tax advice on any strategy, consult with a qualified tax professional before implementing any strategy discussed herein. Trek 21-115.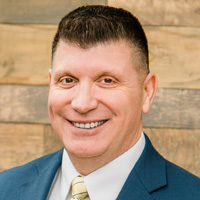 Certified Financial Planner & Retirement Planning Specialist, Empowered Financial Management
Nicholas Toman, CFP®, is a lead retirement planner and investment adviser with Empowered Financial Management, a firm that specializes in retirement planning for those individuals within five to seven years of retirement or who have recently retired and no longer wish to serve as their own financial adviser. Nicholas is a graduate of the University of Wisconsin-Whitewater with a BBA in accounting and has been a Certified Financial Planner since 2014.