A Memoir to Record Your Life Story
Engaging with a company that will write your life story could be a lasting gift to yourself or a family member.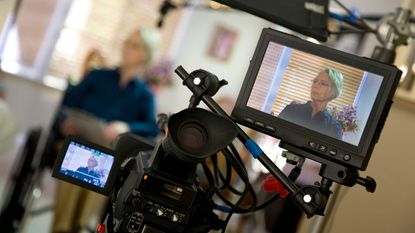 (Image credit: Getty Images)
When Kevin K. Albert retired as an investment banker, his wife gave him an unusual gift: She paid for a memoirist to memorialize his life and career.
"I would never have thought of this," says Albert, 57, who divides his time between New York City and Chatham, N.Y. "I didn't take advantage when growing up to ask my parents and grandparents about their heritage."
To research and write his life story, Albert's wife hired Modern Memoirs, one of the oldest companies offering such services. The cost of hiring someone to write your memoir can vary dramatically depending on what you want. Modern Memoirs, for example, offers two types of services, assisted and commissioned, says the company's president Megan St. Marie.
Subscribe to Kiplinger's Personal Finance
Be a smarter, better informed investor.
Save up to 74%
Sign up for Kiplinger's Free E-Newsletters
Profit and prosper with the best of expert advice on investing, taxes, retirement, personal finance and more - straight to your e-mail.
Profit and prosper with the best of expert advice - straight to your e-mail.
If you've written your own text and need help only with design and softcover publication, an assisted memoir costs as little as $5,000, she says. Adding editorial services or lots of images ramps up the price to $14,000 on average. For a commissioned project that includes many images and St. Marie and her team handling the interviews, transcription, editing and design, the cost can reach upwards of $75,000. A typical commissioned project with fewer bells and whistles runs closer to $45,000, she says.
Albert says his memoir will probably cost about $50,000, ancestry research included. "We had done zip," he says. "This had to be from the ground up."
There are certainly less expensive ways to tell your story that don't involve writing a book. Kit Dwyer, who is based near Branson, Mo., started FirstHand Memories after a career in digital research and processing. She produces audio or video personal histories.
Often, her clients are grown children who hire her to interview their parents. "They say they would like to record a family history but don't have time and don't even know where to start," she says. "Or they might say something like, 'I really want to hear about my father's time in the military, but he won't talk.'" People often share memories with a personal historian in a way they won't with family members, she says.
The final standard video or audio product, after editing, is usually about an hour. It can also be a slideshow, with family photos added, that can be broken up into chapters, either visual or audio, so that a viewer or listener can flip to only certain parts of the story. Dwyer charges a minimum of $730 for an audio project, which includes up to two hours of interviews, editing and processing; additional interviews are $90 an hour.
Of course, you don't have to pay anyone to do anything. You can type out a manuscript and self-publish, or simply print it out and bind it.
A slight step up is Write My Memoirs, a website that, for free, lets people write and save their memoirs on the site using a password-protected account. The site offers help and prompts, such as questions to capture memories. Enter the dates of significant life events (like the year you were born or got married), and a timeline of your life is automatically created. A second timeline shows what else was going on in the world at the same time as that life event.
Write My Memoirs charges $12 a page (about 400 words) for coaching and editing, and ghostwriting runs between $6,000 and $18,000 depending on length. A published softcover book with 30 copies costs $320.
Memoirists have two key pieces of advice for writers. First, always order more book copies than you think you'll need because a second publishing run is expensive, and second, a memoir doesn't have to be told chronologically. It can be divided by themes, such as religious life or travels, or by motifs, such as recipes, to recount events. "It's less daunting to people if you can offer snippets," St. Marie says.
For most people, a memoir is not simply a book or video to be shared with their family, but a way of assessing their lives. "It enables you to stand back and reflect on key decisions you made and how things have gone," Albert says. "You see themes—what worked and what didn't. What you regret and what you are happy you did."
Contributing Writer, Kiplinger's Personal Finance
Alina Tugend is a long-time journalist who has worked in Southern California, Rhode Island, Washington, D.C., London and New York. From 2005 to 2015, she wrote the biweekly Shortcuts column for The New York Times business section, which received the Best in Business Award for personal finance by the Society of American Business Editors and Writers. Her work has appeared in numerous publications, including The Times, The Atlantic, O, the Oprah Magazine, Family Circle and Inc. magazine. In 2011, Riverhead published Tugend's first book, Better by Mistake: The Unexpected Benefits of Being Wrong.