Understanding a New Supreme Court's Impact on Consumers, Savers and Investors
With the arrival of Amy Coney Barrett on the bench and a new president set for inauguration, what could that mean for American businesses and the American people themselves?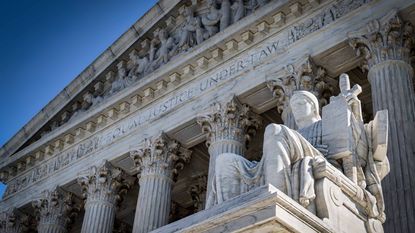 (Image credit: Getty Images)
Decisions by the Supreme Court have a direct impact on consumers, savers and investors, and a president's ability to act without Congress. We often think only of landmark Supreme Court cases affecting social policy or balancing the president's and Congress' differences, but the Supreme Court also plays a significant role in businesses' relationships with their employees and customers, requiring arbitration over disputes and limiting opportunities for class action lawsuits and whistleblower protections.
Role and Relevance of the Courts
The Senate confirmed Judge Amy Coney Barrett to the Supreme Court in late October. Such appointments have always stimulated spirited policy and political debates, particularly in the past 20 years, as the Executive and Legislative branches have become more divided and looking for another way to get social change that the other won't provide. The fireworks around these appointments often don't look at the likely impact on businesses and consumers, but there is plenty of change that comes there too, including a recent decision to allow a consumer class-action case against Apple for monopolizing iPhone apps in its App Store.
The expectation that a "conservative" court is likely to throw out "liberal" legislation often misses the point of the Supreme Court's history, function and track record. For example, the thought that another conservative justice on the Supreme Court could mean the end to the Affordable Care Act, leaving millions of Americans without health care coverage, doesn't seem to square with the actual Supreme Court activities, especially concerning Obamacare.
Subscribe to Kiplinger's Personal Finance
Be a smarter, better informed investor.
Save up to 74%
Sign up for Kiplinger's Free E-Newsletters
Profit and prosper with the best of expert advice on investing, taxes, retirement, personal finance and more - straight to your e-mail.
Profit and prosper with the best of expert advice - straight to your e-mail.
The Supreme Court also reviews government administrative actions protecting businesses and individuals from "over-reaching" regulation, which happens when federal agencies try to do what Congress didn't do, or maybe even decided not to do, through their own regulations. The Supreme Court used to give agencies the benefit of the doubt, but that's changing, as the court is saying increasingly that government agencies are responsible for interpreting the laws as written — more of a strict constructionist viewpoint – and not what they think they ought to say.
Figuring Out How the Supreme Court Affects Me or My Business
Because Supreme Court decisions usually don't look like they are about business and consumer issues, but rather about agreements, laws and the Constitution, it is hard sometimes to see how a Supreme Court decision will affect individuals or businesses. Giving businesses a break from "over-reaching" regulation is one thing. Seeing how the court sides with businesses against their employees and customers is another.
The trend has been to favor companies over their customers and employees. Looking at over 500 Supreme Court cases from 1946 to 2018 involving a public company, the court sided with the companies 43% of the time and were about 50/50, or slightly less for all but the Chief Justice Roberts' Court, which has grown to be about 70% in favor of businesses. Many of the recent cases have seven or all nine justices voting for the business interest, irrespective of the president's political party who appointed them.
How Will the Supreme Court Be Different in 2021?
Contentious hearings and pre-confirmation publicity are mostly about how new justices will decide on social issues, including immigration, abortion, gender and racial equality, and on whether they will change old, politically sensitive decisions. As much as we may disagree about these social issues, we likely mostly agree on protecting our own employment, investing and consumer interests.
What will likely be most different is that the Supreme Court will be getting out of the business of legislating social action, such as immigration or climate change, and pushing these issues back to Congress and the White House to work out. This will frustrate hopes that the Supreme Court would become more activist on social issues and on protecting labor and consumer interests.
Another big change will be reducing the freedom presidents have had in rolling out their policies without getting new legislation first. Executive orders and similar presidential directives have taken the place of waiting for Congress to act. This has reached new, high levels in the past 20 years, but the three new Supreme Court justices seem ready to push back on the president and the executive branch acting without Congress in areas such as immigration, climate change, labor rights, consumer protections, antitrust, business and banking.
Why This Matters
If the Senate stays in Republican hands, a new President Biden will be hard-pressed to get Congress to enact his proposals on consumer and investor protections, labor rights, buy-America, racial justice, climate change, immigration and higher taxes for U.S. corporations and wealthy families. So, we can expect he will try to do as much of it as possible through executive actions and changing regulations, which ultimately will be challenged in the courts, delay benefits and create uncertainty for consumers, savers and investors.
A strict constructionist viewpoint on the Supreme Court may also favor business over labor and consumers, continuing the recent trend of the Chief Justice Roberts Court. Paying attention to new initiatives at the Consumer Financial Protection Bureau, the Securities and Exchange Commission, the Departments of Treasury, Commerce, Justice and Labor, and the financial regulators will give us some ideas as to how our individual financial welfare may change.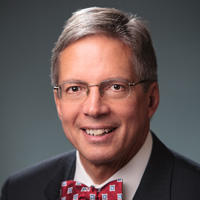 Chief Economic Adviser, Keel Point LLC
Dr. Steven L. Skancke is Chief Economic Adviser at Keel Point, a $2.5 billion wealth management firm. Prior to 2007, Dr. Skancke was for 24 years a Washington, D.C.-based merchant banker. Dr. Skancke served on the White House National Security Council staff of Presidents Nixon and Ford and on the U.S. Treasury and White House Cabinet Council on Economic Affairs teams of Presidents Carter and Reagan. He is a GWU adjunct professor and the co-author of two books.