Update: Biden Administration Extends Eviction and Foreclosure Moratorium, Again
Getting to work right after the inauguration ceremony was over, President Joe Biden included assistance for renters and homeowners among a slew of executive orders to help struggling Americans.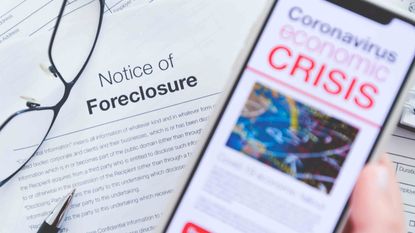 (Image credit: Getty Images)
Update: The Biden Administration has extended the foreclosure and eviction moratorium for homeowners with federally backed mortgages until the end of June 2021. These same homeowners have until the end of June to request mortgage payment forbearance if they haven't already done so. The new order also allows up to an additional six months of mortgage forbearance for those who entered mortgage forbearance on or before June 30, 2020. The new order did not address extension of relief for renters.
Renters and homeowners with a federally backed mortgage who are struggling to make monthly payments can breathe easier. President Biden signed an executive order asking federal agencies to extend the moratorium on evictions and foreclosures. Originally set to expire on January 31, the relief now lasts at least another month and in some cases two months, with the possibility of more extensions.
[Stay on top of all the new stimulus relief developments – Sign up for the Kiplinger Today E-Newsletter. It's FREE!]
Subscribe to Kiplinger's Personal Finance
Be a smarter, better informed investor.
Save up to 74%
Sign up for Kiplinger's Free E-Newsletters
Profit and prosper with the best of expert advice on investing, taxes, retirement, personal finance and more - straight to your e-mail.
Profit and prosper with the best of expert advice - straight to your e-mail.
Relief for renters. On September 4, 2020, the Center for Disease Control announced a nationwide halt on evictions for qualified tenants. This was originally set to expire at the of December but was then extended until January 31, 2021. Now Biden has extended it again.
To qualify, tenants must complete a CDC Eviction Declaration Form and give it to their landlord. The form certifies that you have been specifically affected by the pandemic and have exhausted all other avenues for help. There is also an income requirement. Single renters must have earned less than $99,000 ($198,000 for couples) in 2020 or received a stimulus payment. Renters also qualify if they were not required to report income in 2019 to the Internal Revenue Service.
Biden has also requested that Congress provide $30 billion in additional rental assistance. The proposal sets $25 billion aside for direct rental relief to landlords, with the other $5 billion slated to help cover energy and water costs through programs such as the Low Income Home Energy Assistance Program.
Your state may also provide rental assistance. For example, Maryland has suspended evictions for tenants that can demonstrate the pandemic has caused a severe drop in income. In Michigan, utility companies are not allowed to cut off water service until at least March 31, 2021.
Help for homeowners. Holders of mortgages insured by the Federal Housing Administration or guaranteed by Fannie Mae and Freddie Mac are covered by the Biden administration's extension of the moratorium on foreclosures and evictions. The foreclosure moratorium for FHA-insured single family mortgages was extended to March 31, 2021. Freddie Mac and Fannie Mae extended its moratorium on foreclosures to February 28, 2021.
The deadline to request forbearance has also been extended. Borrowers with an FHA-insured single family mortgage have until February 28, 2021, to request a forbearance in response to COVID-19.
If your mortgage is owned by a private company, check with your loan provider to see if it provides assistance. For example, Bank of America, Chase and Wells Fargo have their own payment deferral and forbearance programs. If you're unsure of whether your loan is federally backed or not, call your mortgage servicer and ask. You can also see if Freddie Mac backs your loan at https://ww3.freddiemac.com/loanlookup, or Fannie Mae at www.knowyouroptions.com/loanlookup.
Keep in mind that these relief measures could be extended again as the pandemic continues. When the CARES Act was signed into law in March 2020, the eviction and foreclosure moratoria were slated to last only 60 days.
For more information about stimulus relief that could affect your finances, see 12 Ways the Biden Stimulus Package Could Put (or Keep) Money in Your Pocket.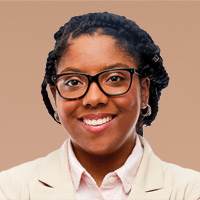 Ex-staff writer, Kiplinger's Personal Finance
Rivan joined Kiplinger on Leap Day 2016 as a reporter for Kiplinger's Personal Finance magazine. A Michigan native, she graduated from the University of Michigan in 2014 and from there freelanced as a local copy editor and proofreader, and served as a research assistant to a local Detroit journalist. Her work has been featured in the Ann Arbor Observer and Sage Business Researcher. She is currently assistant editor, personal finance at The Washington Post.