Half of New York's Working-Age Households Can't Meet Basic Needs
Inflation, the pandemic and high living costs have made New York City unaffordable for many of its residents, but what is being done about the crisis?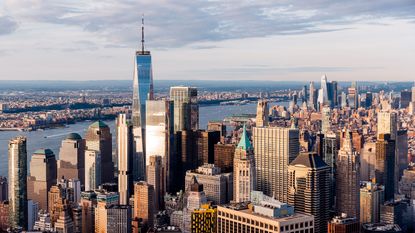 (Image credit: Getty Images)
There is no doubt that wallets across the country are being squeezed. From food prices rising by 8.5% across the year to high utility bills driving homeowners to downsize their properties, no one has been able to escape the ongoing financial grind.
It's especially true for New York City residents, where a new report has found 50% of working-age households do not earn enough to meet basic needs.
Almost 1.4 million households across the city are struggling to cover day-to-day living costs, according to the 2023 NYC True Cost of Living (TCL) report, while households with children are at an even greater risk.
Subscribe to Kiplinger's Personal Finance
Be a smarter, better informed investor.
Save up to 74%
Sign up for Kiplinger's Free E-Newsletters
Profit and prosper with the best of expert advice on investing, taxes, retirement, personal finance and more - straight to your e-mail.
Profit and prosper with the best of expert advice - straight to your e-mail.
Across the city, 2,991,973 people are unable to meet basic costs, a 38% increase from the 2021 TCL report, showing the profound impact the COVID-19 pandemic and subsequent economic turmoil has had on households.
People of color, immigrants, particularly Latine, and single mothers are among the most financially insecure populations, the report notes.
The research, produced by the Fund for the City of New York (Fund) in partnership with United Way of New York City (UWNYC) uses a methodology that its authors say leads to a more accurate estimate of poverty within the city.
"This report comes at a critical time for organizations supporting the community because it helps us to gain a more comprehensive understanding of how many New Yorkers are deeply affected by increasing economic insecurity and more specifically, where services are most needed," says Grace Bonilla, president & CEO of UWNYC.
Which Areas of New York City Are Struggling the Most?
The highest rates of households struggling with income inadequacy are found in the Bronx, particularly the central Bronx, and parts of Brooklyn, including Brownsville and Ocean Hill.
The report also notes people of color are disproportionately more likely to struggle with economic insecurity. In New York City, 65% of Latine, 60% of American Indian households, 58% of Black, and 51% of Asian, Native Hawaiian, and Pacific Islander households struggle to make ends meet. Latine communities have rates of income inadequacy that are more than double the rate of white households (32%).
Being foreign-born is also associated with higher rates of economic insecurity. 64% of noncitizen householders in New York City do not have incomes that meet their basic needs.
What Should be Done to Address the Economic Crisis?
The TCL report's authors say an increase in wages to assist New Yorkers struggling to meet basic needs amid rising costs is needed, alongside improved access to benefits, particularly around housing, childcare and food.
The report also calls for the Census Bureau to update how it calculates poverty to ensure wage adequacy forms on the cost of living. It says this will better allow local municipalities to understand where emergency support is needed.
"New York City can't afford to maintain the status quo when 50% of working-age households struggle to make ends meet," says Lisette Nieves, president of the Fund for the City of New York.
"We urge policymakers and employers to use this report as a guide to develop solutions that will lead to a stronger, healthier, more equitable New York," she adds.
Migration data shows many New Yorkers have already left the city, heading to states with lower levels of taxation. From 2020 to 2021 the state lost 486,344 residents to other states, taking $38 billion in income with them. More than 84,000 New Yorkers moved to Florida — a state with no income tax — while 23,000 upped roots to Texas. More than 40,000 New Yorkers have relocated to the Carolinas and 7,441 New Yorkers have made the move to Tennessee, IRS data shows.
Read more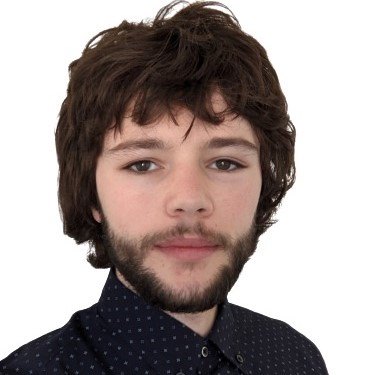 Tom is a journalist and writer with an interest in sustainability, economic policy and pensions, looking into how personal finances can be used to make a positive impact. He graduated from Goldsmiths, University of London, with a BA in journalism before moving to a financial content agency. His work has appeared in titles Investment Week and Money Marketing, as well as social media copy for Reuters and Bloomberg in addition to corporate content for financial giants including Mercer, State Street Global Advisors and the PLSA. He has also written for the Financial Times Group.
When not working out of the Future's Cardiff office, Tom can be found exploring the hills and coasts of South Wales but is sometimes east of the border supporting Bristol Rovers.