High Utility Bills Driving 1 in 5 Americans to Downsize Their Homes
A new survey on rising utility bills finds Americans of all stripes cutting back on expenses, including their housing.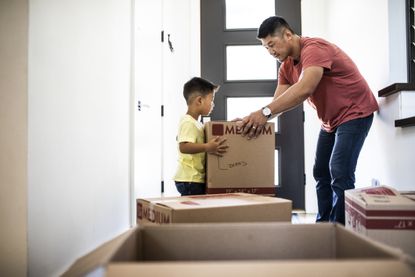 (Image credit: Getty Images)
It's been a brutal stretch for U.S. homeowners' utility bills. According to the U.S. Energy Information Administration (EIA), electricity prices are lingering close to the two-decade high of 16.31 cents per kilowatt hour set in September 2022. EIA also reports that natural gas prices set a February record high of $15.20 per thousand cubic feet in 2023, after reaching an all-time record $25.52 in August 2022.
When you take inflation among other staple goods into account, it all adds up to a hefty burden on Americans' budgets. Some are taking drastic measures to save money, even switching up their housing at a time of high mortgage rates and home prices.
Utility bills cause Americans to scale back expenses
A new survey of 1,000 Americans conducted by utility provider Payless Power reveals the variety of ways consumers are cutting back on expenses in the face of higher utility bills. Seventy-seven percent of respondents have seen their utility costs rise in the past year. The Northeast in particular stood out with a consumer price index increase of nearly 5% on non-food and non-energy items in the past year (compared to just over 2% for the rest of the U.S.).
Subscribe to Kiplinger's Personal Finance
Be a smarter, better informed investor.
Save up to 74%
Sign up for Kiplinger's Free E-Newsletters
Profit and prosper with the best of expert advice on investing, taxes, retirement, personal finance and more - straight to your e-mail.
Profit and prosper with the best of expert advice - straight to your e-mail.
In 2022, the average cost of electricity increased more than 15%, which helps explain why 76% of respondents reported higher electric bills. The next three most common increases occurred in gas (55%), water and sewage (53%), and internet (32%).
A majority of respondents have taken somewhat lighter steps to reduce their non-utility expenses in the past year:
62% cut back on their entertainment budgets
45% cut back on grocery purchases
38% cut back on personal care
However, many respondents resorted to more drastic steps:
36% cut back on child care
28% cut back on health care
20% reduced their insurance coverage
19% downsized their homes
17% cut back on debt payments
Among all nationwide survey respondents, fully 91% cut back on other expenses to accommodate rising utility prices.
How to cut utility bills without ditching your home
There's no reason you should have to downsize your home or skip medical treatment before exploring all your utility bill cost-cutting options first. Explore these selections from our savings tips archives:
Shop around for streaming deals
The streaming giants are constantly competing with each other as they scramble to keep subscribers in the fold. Netflix, Disney Plus, Hulu, HBO Max, and Paramount Plus all offer various pricing tiers, including affordable ad-supported plans. And then there's Amazon Prime Video, which is probably the best streaming deal on the market, at the cost of free with Amazon Prime. Check the latest prices streaming prices below:
Lower electricity costs
Up to 70% of survey respondents found the most low-hanging fruit for cutting electricity bills: turning off lights and unplugging electronics when not in use. You can also invest in energy-efficient appliances like mini-split HVAC units and washing machines, which save money throughout their constant usage.
Lower your heating costs
To cut electricity and natural gas bills in the colder months, spot heat only the rooms you use, rather than running your whole system. Keep your thermostat setting at 68 degrees for the majority of each winter day. Consider getting a home energy audit to find fixes that optimize efficiency and comfort, like caulking, weather stripping, insulation, and air filter changes.
Energy efficiency tax credits
Major energy-efficiency renovations like new windows, doors, water heaters, furnaces, air conditioners, and the like can unlock significant utility bill savings over time. But they can be pricey up front. To that effect, homeowners can now access raft of useful energy efficiency home improvement tax credits from the Inflation Reduction Act (IRA) of 2022.
The IRA lets you deduct 30% of the cost to install solar, wind, geothermal, biomass or fuel cell power to produce electricity, heat water or regulate the temperature in your home. It also lets you write off the following amounts:
$150 for home energy audits;
$250 for an exterior door ($500 total for all exterior doors);
$600 for exterior windows and skylights; central air conditioners; electric panels and certain related equipment; natural gas, propane, or oil water heaters; natural gas, propane, or oil furnaces or hot water boilers; and
$2,000 for electric or natural gas heat pump water heaters, electric or natural gas heat pumps, and biomass stoves and boilers
Related Content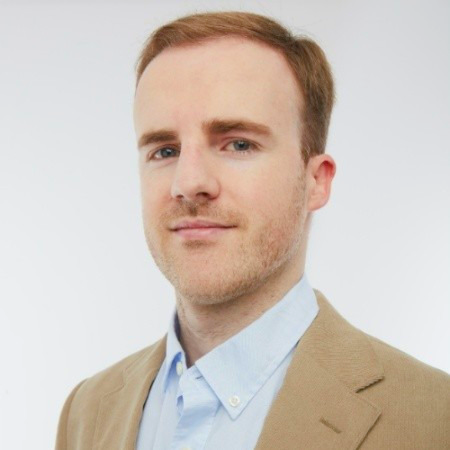 Audience Engagement Manager, Kiplinger.com
Ben Demers manages digital content and engagement at Kiplinger, informing readers through a range of personal finance articles, e-newsletters, social media, syndicated content, and videos. He is passionate about helping people lead their best lives through sound financial behavior, particularly saving money at home and avoiding scams and identity theft. Ben graduated with an M.P.S. from Georgetown University and a B.A. from Vassar College. He joined Kiplinger in May 2017.