Three Ways Financial Automation Can Help You Reach Your Goals
Setting everything up requires some effort, but automating tasks such as saving, investing and budgeting can shorten your to-do list.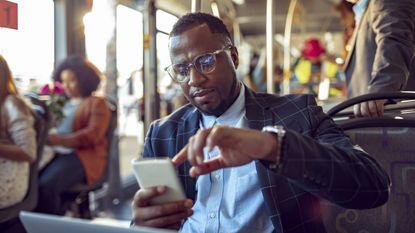 (Image credit: Getty Images)
A large part of mastering personal finance is by taking as much legwork out of the management aspect. This could be tasks like moving money from your checking to savings or regularly contributing to your IRA. Instead of having one more task on your to-do list, you can automate these transactions to meet your financial goals passively.
Financial automation takes a bit of effort on your part to set up the infrastructure, but once you've established it, you can coast your way to achieving your goals.
Here are three ways automation can potentially help you achieve your goals.
Subscribe to Kiplinger's Personal Finance
Be a smarter, better informed investor.
Save up to 74%
Sign up for Kiplinger's Free E-Newsletters
Profit and prosper with the best of expert advice on investing, taxes, retirement, personal finance and more - straight to your e-mail.
Profit and prosper with the best of expert advice - straight to your e-mail.
1. Pay yourself first and turn on your notifications.
A great way to potentially build your wealth with automation is to pay yourself first. This means contributing automatically to your employer's retirement program, before you receive your paycheck. Additionally, if you want to contribute to an IRA, you can use an automated investing platform to automatically deduct the funds from your checking account. By doing this, you're forcing yourself to save, rather than spend, the money. Your future self will thank you. Note that everyone's situation is different and it's best to consult with a financial adviser or tax adviser prior to engaging in any transactions or investments.
Additionally, it's important to have your notifications turned on for each of the investing platforms you use. The first reason is that if you have a charge such as a subscription applied to your debit or credit card, it's now on your radar to cancel it, instead of being another line item on your monthly statement you may miss.
The second reason is that identity theft and digital payment scams continue to rise, and by having your notifications turned on whenever a payment is made, you can get ahead of fraudulent ones by alerting your bank immediately.
2. Use an automated investing platform.
Investing platforms are similar at their core, but how they help investors put their money to work can vary. Some platforms require each user to manually input each of their investing decisions, while platforms like M1 are able to be customized and automated to each user's financial goals.
For example, if you want to invest each month in a Roth IRA and traditional brokerage — these platforms could help you put your money to work in each of these accounts. Moreover, a platform like M1 gives you the tools to fully automate your investments to directly fund the securities you want to purchase.
For example, if you want to automatically invest $250 per month into a specific ETF inside your Roth IRA — you can quickly set up that parameter. And even if you have a portfolio with multiple securities, you can design how you want your funds to be divided between them.
3. Utilize automated budgeting tools.
As bestselling author and personal finance and retirement expert Dave Ramsey has said, "You can't outearn bad spending habits." This means no matter what your income is, you must learn how to live on less than you make. And because every month's expenses are different, it can be difficult to keep up with each purchase you make and bill you pay — while staying on track with your financial goals.
One solution is to use an automated budgeting app that divides your money into spending categories for you. These "buckets" would include housing, groceries, car payment and other necessary expenses in one section. The next bucket could be mandatory savings and investments to meet your financial goals. After that, the remaining funds could be for discretionary spending, like going on vacation or upgrading to a new phone.
There are several platforms available that can get your monthly income down to a science of exactly where each dollar is going to go, including YNAB (You Need A Budget) or PocketGuard. Both platforms are automated to include your updated account balances so you can continue making your financial life as simple as possible.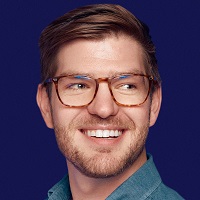 Brian Barnes is the Founder & CEO of M1, a personal wealth-building platform that enables people to invest, borrow, spend, and save money easily and optimally using customization and personalization. Hundreds of thousands of people have entrusted M1 with over $5.5B of assets, and M1 has been recognized and featured in The Wall Street Journal, Barron's, Money, Motley Fool, Investopedia, and Yahoo Finance.