Flying This Summer? What to Expect
Depending on your destination, you may need to show a negative COVID test or even prove you've been vaccinated.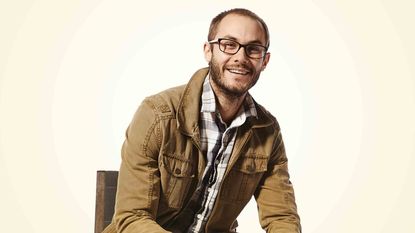 (Image credit: Photo by Jeff Nelson)
Scott Keyes is the founder of ScottsCheapFlights.com.
As more people start traveling, will they be required to provide proof that they've received the COVID-19 vaccination before getting on a plane? I don't think we're going to see it as a requirement for domestic travel, because even at the height of the pandemic, you could get on a plane without even proving that you'd tested negative for the coronavirus. I think proof of vaccinations will be required for people who want to travel to destinations that have been off-limits to Americans, such as Japan, Australia and most of Europe.
The tougher question in my mind is whether proof of vaccination will be required for international destinations that are currently accepting Americans, such as Mexico and parts of the Caribbean. My sense is they likely won't, but you'll still need to pass a health check to return to the U.S. Currently, that means showing a recent negative test, but as vaccinations become more available, I suspect U.S. border officials will also accept proof of vaccination. Relatedly, because none of the vaccines have been approved for children under 16 years old, other countries will likely also make a vaccine passport or a recent negative test sufficient for travel.
Subscribe to Kiplinger's Personal Finance
Be a smarter, better informed investor.
Save up to 74%
Sign up for Kiplinger's Free E-Newsletters
Profit and prosper with the best of expert advice on investing, taxes, retirement, personal finance and more - straight to your e-mail.
Profit and prosper with the best of expert advice - straight to your e-mail.
Will that mean you won't have to quarantine after you arrive at some destinations? I would imagine that would be the case. It's pretty difficult to attract tourists if they know that they have to quarantine for 10 days after they arrive. Not many people are going to do that, understandably, unless they're flying to where they live. Vaccine passports are going to be a way around those more heavy-handed measures.
When will international travel resume? Nobody can make a precise pre­diction at this point. It's more of a medical question. But I expect vacationers will be able to take a summer trip to Europe this year. And I think there's a decent chance that some places closed to Americans now are going to open up sooner than that. Spain, for ex­ample, has said it wants to reopen for international tourism as early as April. Remember that while vacations are discretionary for you and me, an estimated one in 10 jobs worldwide are supported by tourism. So for many people around the world, putting food on the table depends on tourists coming in and spending money. This isn't an afterthought for many countries' governments.
Will flights become more expensive? It's a complicated question. As travel demand picks up, the average airfare will also increase. But there are two reasons why your individual flight might not be more expensive. The first thing is, it doesn't matter if the average cost for a flight to Europe is very high if there are flights for $400 available, and I think that's going to be the case.
The second reason is that the makeup of folks who are going to be flying in the next few months is going to be much more tilted toward leisure travel than business travel, because it's going to take business travel quite a bit longer to recover. Vacationers and leisure travelers are much more price sensitive than business travelers. But as more people are vaccinated, you can expect that there will be fewer cheap flights available.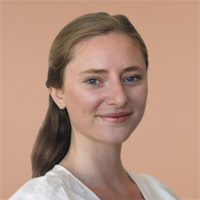 Staff Writer, Kiplinger's Personal Finance
Emma Patch joined Kiplinger in 2020. She previously interned for Kiplinger's Retirement Report and before that, for a boutique investment firm in New York City. She served as editor-at-large and features editor for Middlebury College's student newspaper, The Campus. She specializes in travel, student debt and a number of other personal finance topics. Born in London, Emma grew up in Connecticut and now lives in Washington, D.C.