McDonald's Gold Card: The Mysterious Piece of Plastic That Gets You Food for Life
Order from the McDonald's app in December for a shot at winning a rare McDonald's McGold Card and free food for life.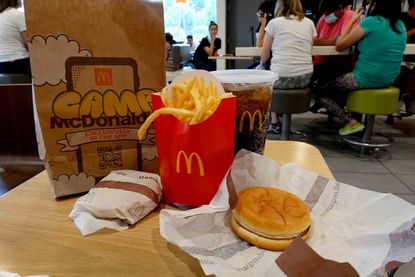 (Image credit: Getty Images)
The McDonald's Gold Card, the McGold Card, whose owner can get McDonald's for life, is leaping from legend to reality in the U.S. after causing a stir in the U.K.
What's a McDonald's Gold Card? It's the McGold Card, a credit card-size gold card that allows you to swipe for swag in the form of free meals from the McDonald's menu.
The magical card, versions of which have surfaced on actors and billionaires and friends of McDonald's franchise owners (legendary McDonald's regular Warren Buffett has one) – has been elusive to all but the elite cognoscenti. Now McDonald's is cashing in on this mythology to give people using the McDonald's app family a chance to win one of three McDonald's McGold Cards during its "SZN of Sharing" (yes, that's what they're calling it) contest. Winners will also have the option to give three other cards to their friends or family (that's a total of 12 cards being given away in this event). The McGold Card gives its owner free McDonald's meals twice a week for life (or 50 years, um, whichever comes first). McDonald's is also throwing in some cash to help offset the winners' taxes on the prize.
Subscribe to Kiplinger's Personal Finance
Be a smarter, better informed investor.
Save up to 74%
Sign up for Kiplinger's Free E-Newsletters
Profit and prosper with the best of expert advice on investing, taxes, retirement, personal finance and more - straight to your e-mail.
Profit and prosper with the best of expert advice - straight to your e-mail.
"Our fans have been fascinated by the lore of the McGold Card and if it really exists," Tariq Hassan, McDonald's USA chief marketing and customer experience officer said in a statement. "And now, we'll make this McDonald's legend a reality for our fans by giving them the ultimate holiday gift – a chance to win a card and then share access to it with three of their family or friends."
So how do you get (a chance at) a McDonald's Gold Card? Two ways:
Get the McDonald's app and enroll in the MyMcDonald's Rewards program. Make purchases on the app between Dec. 5 and Dec. 25. You're automatically entered.
Or go to McDonald's SZN Sharing web site and enter without making a food purchase between Dec. 5 and Dec. 25.
As with any contest there are rules, and within those rules, the numbers. And these numbers answer a question about just how much gluttony is promised here: It works out to a $10 McDonald's meal, two times a week. You can't just sit there and eat Big Macs until you burst.

McDonald's values the cards at up to $297,140. McDonald's says the McGold Card has an annual value of $1,040 per year for 50 years. Winners will also receive a check for $22,285 "to help offset taxes" on the prize, totalling $74,285. The cards you can give to friends? McDonald's isn't covering their taxes.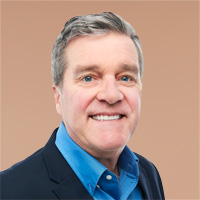 Bob was Senior Editor at Kiplinger.com for seven years and is now a contributor to the website. He has more than 40 years of experience in online, print and visual journalism. Bob has worked as an award-winning writer and editor in the Washington, D.C., market as well as at news organizations in New York, Michigan and California. Bob joined Kiplinger in 2016, bringing a wealth of expertise covering retail, entertainment, and money-saving trends and topics. He was one of the first journalists at a daily news organization to aggressively cover retail as a specialty and has been lauded in the retail industry for his expertise. Bob has also been an adjunct and associate professor of print, online and visual journalism at Syracuse University and Ithaca College. He has a master's degree from Syracuse University's S.I. Newhouse School of Public Communications and a bachelor's degree in communications and theater from Hope College.