Complain and Get Results
Use these tried-and-true strategies to get companies to listen to you.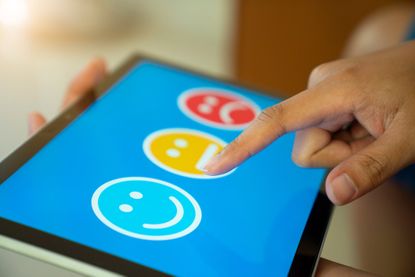 (Image credit: Getty Images)
In 2019, Terry Smith, of Jacksonville, Fla., traded in his 2019 Corvette Grand Sport for a same-model-year Chevrolet Silverado pickup. But shortly after he purchased the truck, it started running rough, and certain parts needed immediate replacement. It had transmission, climate control and traction issues, says Smith. He reached out to a friend—a lawyer—who advised him to complain to General Motors before pur­suing legal action (see below for details on lemon laws).
Smith called GM and described the truck's problems. He told the company that he could pursue legal action but would rather not. GM agreed to take a look at the truck but found that it was operating as designed. Even so, Smith's lawyer friend advised him to call again and be persistent. After three months of calling and complaining, GM agreed to pay him $5,000.
This past May, after prices for used cars and trucks spiked, Smith decided to sell the Silverado. He had it appraised by CarMax, which offered him $1,000 more than he had initially paid for it. "In the end, I essentially got paid to drive it for a year and a half," says Smith.
Subscribe to Kiplinger's Personal Finance
Be a smarter, better informed investor.
Save up to 74%
Sign up for Kiplinger's Free E-Newsletters
Profit and prosper with the best of expert advice on investing, taxes, retirement, personal finance and more - straight to your e-mail.
Profit and prosper with the best of expert advice - straight to your e-mail.
Dealing with a defective product or bad service can be frustrating. But by using time-tested strategies for complaining effectively, you'll have a good chance of getting satisfaction. Above all, remain calm and be polite—and be prepared to be persistent. Confronting a business can be time-consuming and often takes patience.
Keep your cool
Before you pick up the phone or go online, take some time to prepare your case. And whenever you need to make a complaint, first take your emotions out of the conversation. Essentially, be nice, says customer service consultant Barbara Khozam. That's because an angry customer may put a customer service rep on the defensive.
The more precisely you can describe the details of your situation, the more likely you are to get results, says Khozam. But while it is important to provide context and give the whole picture, be careful not to overwhelm the company with unnecessary information. "Make sure that when you submit a complaint, you only mention the facts," says Michaela McDonald, a certified financial planner in New York City. If you purchased a faulty product, take pictures and attach them to an e-mail or social media post. If you're complaining about a service, it may be worthwhile to review the service description and point out what was left out or altered in your case, says McDonald. You could even copy and paste the service description into your message to the company.
Also, if you have called a company repeatedly about inept service and been ignored, explain how many times you have called and when. If you are a loyal customer, you might also mention how long you have been patronizing the company and what you like about the business.
Aim for the top
In any event, speaking with a human is often your best bet. So if you don't get results by submitting an online form or using an automated online chat system or an automated attendant via phone, see if you can reach a customer service representative. Sometimes, that's not easy—phone menus and websites may not provide a way to reach a representative directly—and you may have to look outside of the company's resources to find out how to get in touch with an actual person.
Doing a little of your own research may go a long way. Try visiting www.gethuman.com, which has phone numbers and shortcuts for how to reach a real person at a number of companies. You can also often find the names and contact information of company CEOs and C-suite employees via LinkedIn or at websites such as www.ceoemail.com.
An owner or manager is more likely to be able to help you than most other company employees, says Khozam. "And if you communicate your situation in a calm and detailed manner, an owner or a manager can likely do something," she says.
Social media's role in consumer complaints has grown substantially in recent years. "Reviews on social media can make or break a business," says Khozam, and a good business with a good owner will be on top of its social media presence. Sometimes a company will even have someone reviewing its social media. But while leaving a review online or commenting on a business's social media page may be an effective way to get their attention quickly, Khozam recommends using social media as a last resort.
Contacting a consumer agency or government bureau can help. But be sure you understand its role; some organizations mediate between the consumer and the business, while others simply collect complaints to detect patterns. In many cases, the Better Business Bureau (www.bbb.org) will forward your complaint to a company and work with both parties to resolve the problem. For a list of groups that may help you out—as well as sample letters and more tips on effective complaining—go to www.consumer-action.org for a "How to Complain" manual, which is available in three languages.
If your bank or any kind of financial service provider makes a mistake at your expense, you could file a complaint with the Consumer Financial Protection Bureau. The CFPB has processed more than half a million complaints from consumers this past year, says Scott Steckel, stakeholder engagement program manager for consumer response at the CFPB. The most common complaints recently have been issues with credit reporting, debt collection, or checking and savings accounts. But the CFPB sees "the whole waterfall of consumer complaints in consumer financial services," Steckel says. You can reach out to the CFPB for help regarding transactions with a bank or with a broker, an insurer or any other financial service provider. The agency also deals with problems with car loans and payday loans.
If you have a complaint, file it at the CFPB website (www.consumerfinance.gov) or by phone (855-411-2372) in more than 180 languages. You can also write a letter or send a fax. Ultimately, each complaint is assigned a case number and put into the Consumer Complaint Database, a searchable resource available to the public and updated nightly.
The vast majority of complaints come via the agency website, says Steckel. Identify the product or service, state the issue that you have with it, name the financial company and express your desired resolution, and the CFPB will ensure that the company contacts you within 15 days. You must also certify that your complaint is true and correct, but you don't have to reach out to the company first. "We say always try to go to the company first, but it's not required," says Steckel. "If you have an issue with a financial product or service, then we are here for you," he says.
Keep expectations in check
Consider some preventive strategies to avoid disappointment. One is the 24-hour rule, says McDonald. If you are thinking about making a major purchase, give yourself at least 24 hours to think it over. If you have time to do research, read consumer reviews and check out a company before you patronize it. The Better Business Bureau's website has reviews and complaints about member businesses. You can also share your complaint about a company on its public BBB complaints page; many companies will respond and engage with consumers there. Simply search for the company on the BBB website, select its page, scroll to the section labeled "Customer Complaints" and click "File a Complaint" to write a complaint of your own. You'll also be able to see whether other consumers have had similar issues and how the company responded to those complaints.
Your rights when you buy a lemon
If you recently purchased a new or used car that has not met your expectations, you may have legal options. "Lemon laws," which protect buyers of so-called lemon cars, vary by state. State lemon laws generally refer to a lemon as a vehicle purchased or leased recently (usually within the past year or two) with defects that the manufacturer or dealer cannot correct within a reasonable amount of time.
All 50 states have some kind of new car lemon law. Under most state laws you are entitled to a full refund for a new car that qualifies as a lemon.
Six states—Hawaii, Massachusetts, Minnesota, New Jersey, New York and Rhode Island—have used car lemon laws as well. The laws have multiple vehicle classifications for coverage, meaning any compensation depends on the age of the vehicle and how many miles it has been driven.
Seven other states have certain protections for used vehicle buyers. Arizona and New Mexico require used car dealers to provide a warranty for a minimum of the first 15 days following the sale or the first 500 miles. Connecticut and Nevada also require some form of warranty, with various limitations. In Maine, a vehicle must first pass a safety inspection. And in Pennsylvania and Illinois, dealers have limitations on the flexibility of the warranty they provide for used cars. A federal law also ensures that manufacturers honor their warranties; if your state's lemon law doesn't provide enough protection, then you're able to pursue relief through the Magnusson-Moss Warranty Act.
You can review detailed information on lemon laws for every state at the Better Business Bureau's Auto Line (https://bbbprograms.org/programs/all-programs/bbb-autoline/lemon-laws-by-state).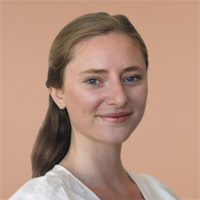 Staff Writer, Kiplinger's Personal Finance
Emma Patch joined Kiplinger in 2020. She previously interned for Kiplinger's Retirement Report and before that, for a boutique investment firm in New York City. She served as editor-at-large and features editor for Middlebury College's student newspaper, The Campus. She specializes in travel, student debt and a number of other personal finance topics. Born in London, Emma grew up in Connecticut and now lives in Washington, D.C.