Capital One Venture Rewards Credit Card Launches $750 Bonus Offer
It's a great time to sign up for the Capital One Venture Rewards credit card for huge travel perks.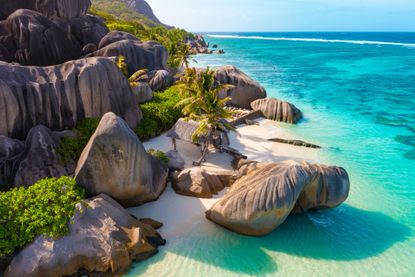 (Image credit: Getty Images)
This article evaluates the Capital One Ventures Reward Credit Card bonus offer. We may get compensation if you visit partner links on our site. We may not cover every available offer. Our relationship with advertisers may impact how an offer is presented on our website. However, our selection of products is made independently of our relationship with advertisers.
Rates updated as of September 10, 2023.
Overview: Capital One Venture Rewards Card
The Capital One Ventures Reward Credit Card has launched a terrific deal: sign up as a new customer and receive 75,000 points after you spend $4,000 on purchases in the first 3 months. These points are worth $750 toward travel when redeemed through the Capital One travel portal, or you can swap them on a 1:1 basis for a number of airline frequent flyer schemes.
Subscribe to Kiplinger's Personal Finance
Be a smarter, better informed investor.
Save up to 74%
Sign up for Kiplinger's Free E-Newsletters
Profit and prosper with the best of expert advice on investing, taxes, retirement, personal finance and more - straight to your e-mail.
Profit and prosper with the best of expert advice - straight to your e-mail.
This intro bonus equals or bests much of the competition among rival rewards credit cards as it's one of the most generous we've seen recently. Once you've hit the trigger spend, you then earn two or five points per dollar spent so you keep on earning. Moreover, it's a good card to take abroad as there are no foreign transaction fees.
Kiplinger readers voted the Capital One Ventures Reward Credit Card a favorite for good customer service. The 2023 Kiplinger Readers' Choice Awards also scored the card highly for overall satisfaction.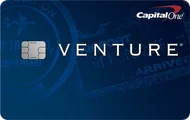 Capital One Venture Rewards Credit Card
This card earns up to five miles on the dollar, and can transfer points to any of 15 travel loyalty programs. As a sign-on bonus, get a whopping 75,000 miles if you spend $4,000 in the first three months.
The card offers generous travel perks to sweeten the deal. Get access to Capital One and its partner airport lounges. Skip the dreaded rental car counter with Hertz Five Star® status. And get up to a $100 credit for Global Entry or TSA PreCheck®, car rental damage waiver and travel accident insurance.
With no foreign transaction fee, this is a great card for international travel.
Kiplinger's view: the Capital One Ventures Reward card
The Capital One Ventures Reward card is an ideal card for consumers who want simplicity, not the bother of following complicated earning and redemption rules. In addition to the generous bonus offer, cardholders can accrue points quickly, especially if they use the card for hotel or car rental expenses through the Capital One travel portal. There is no limit to the rewards points you can earn, and they never expire as long as you have an open Capital One rewards tier credit card.
The Capital One Venture Rewards program outperforms many of its competitors for ease of use and the value of its points. In fact, a recent study comparing credit card rewards programs by WalletHub named the Capital One program best overall for the seventh year in a row.
Capital One's current bonus of 75,000 miles with a $95 annual fee is equal to or better than the competition for general travel cards. The Chase Sapphire Preferred credit card offers 60,000 welcome points, which are valued at $600 for standard redemptions or $750 only when booking travel through the Chase portal. The Chase card also charges a $95 annual fee.
Capital One revamped its travel portal in 2021 by partnering with the tech start-up Hopper. This move added helpful features to the portal, such as predictive pricing and price comparisons using artificial intelligence. If you book a flight on Capital One's portal and the price drops within ten days, you can request a $50 credit to your account. If you find a better price for your trip within 24 hours of booking, Capital One will match the price. You can also set a price alert allowing you to jump on cheaper fares as soon as possible.
You can transfer your Capital One points to any of its fourteen airline partners and two hotel chains at a one-to-one rate. One additional airline and hotel chain value transfer points at lower values.
What can you spend the bonus miles on?
You may use the 75,000 bonus points in several ways.
Book travel through Capital One's portal ($750 value): redeem miles on the company's travel portal on a 1:1 basis. This is the simplest way to get the full value of your bonus miles.
Transfer miles to a partner frequent flyer or hotel program ($750 variable value): Capital One partners with fourteen airlines and two hotel chains at a one-penny-per-point ratio, so you can easily transfer your Capital One miles to your preferred partner program. Since the points on these partner programs may vary in value depending on how and when you use them, the actual value of your transferred Capital One miles may be more or less than 1:1. Before you transfer miles, make sure the travel you want to book is available.

Two other transfer partners redeem less than on a 1:1 ratio. Taiwanese carrier EVA Air redeems at a 2:1.5 ratio, so you could redeem 10,000 Capital One miles for only $75 worth of EVA points. The French hotel chain Accor only offers a 2:1 ratio, meaning you only get fifty cents to the dollar on points transferred.
Redeem miles for expenses on a past trip ($750 value): Book your travel through your preferred travel website or travel agent using your Capital One Rewards card. Then, within 90 days from the date your travel purchase posts to your account, sign in to your account at capitalone.com and select Cover Your Travel Purchases. It may take a couple of months for the credit to post to your account.
Shop at Amazon.com ($600 value): You may redeem purchases at Amazon for 0.8 cents for each mile. Although this is slightly better than opting for cash back, it is still well below the redemption rate of many cash back credit cards.
Cash Back ($375 value): You should avoid redeeming your bonus for cash back, as it delivers the lowest value of any redemption type. By logging into your Capital One reward account, you will see options for cash back at the rate of one-half penny for each mile. You may redeem any amount for a check in the mail or an account credit.
Where can you go with the bonus miles?
A scenario for using the bonus miles:
Imagine you are planning to use the 75,000-point bonus on an upcoming trip. Once you've spent at least $4,000 in the first three months of owning the card, you may need to wait several weeks for the bonus miles to post to your account, so don't plan on redeeming the bonus miles immediately.
Let's say you have a frequent flyer account with British Airways, where miles or points are called "Avios." You may transfer the bonus 75,000 miles to your British Airways account, adding the equivalent of 75,000 Avios. Or you book your flight through the Capital One Rewards portal, with the added benefit of price protection and price alerts. You could also use your 75,000 Avios to book travel on one of British Airways' partners, such as American Airlines.
For example, one round-trip flight from the U.S. West Coast to Hawaii starts at about 26,000 Avios on American Airlines, according to The Points Guy. So, a vacation for two from California to Hawaii would use 52,000 Avios for roundtrip airfare, leaving about 23,000 points remaining that could be used for hotel expenses.
Could you find cheaper hotels and flights than those offered on the Capital One portal? Quite possibly. You'd also find more variation in hotels, and be more likely to get off the beaten tourist track if you find a small hotel or B&B that's not affiliated with a credit card brand. But still, you just got yourself a Hawaiian vacation for the card's annual fee of $95, and that's a good deal any way you look at it.
Downsides of the Capital One Ventures Reward card
There are a few limitations to the card you should consider before you apply.
Limited and lower value redemption. You only get 5x points when booking rental cars and hotels through the travel portal, not airfare, so this redemption level is difficult to attain. That said, the 2x on all other points is higher than most competitor cards.
Limited transfer partners for air travel and hotel. Although there are a good number of transfer partners, there are no big-brand domestic airline or hotel companies, such as United Airlines, Hilton or Marriott. The exception is Wyndham properties. That doesn't mean you won't find good deals on air and hotel travel, but if you have already racked up points on one of these better-known brands, you likely won't be able to transfer Capital One points to them. That said, some of the transfer partners are valuable to U.S. customers. The Virgin Red program, for example, partners with Delta Airlines, and British Airways partners with American Airlines.
Weak cash back options. If you decide not to travel, your cash back options have a lower redemption value, at only 0.5 cents per mile. So, if you have 10,000 miles to redeem, you will get only $50 in cash back, compared to $100 for travel.
Rewards cards dos and don'ts
As with any rewards credit card, be sure to weigh these benefits against fees — a $95 annual fee in this case — and make sure you understand how to use the card effectively. That said, $95 is a relatively small price to pay if you max the benefits.
In addition, while reward credit cards are great if you use them wisely, always pay them off in full each month to avoid interest which can dwarf the gain. And only spend any more than usual to hit any trigger; otherwise, rewards cards can be a false economy as you'd be overspending.
Overview of fees and terms
Sign-up bonus: 75,000 miles if you spend $4,000 in the first three months.
Interest rate: 20.99% to 28.99% variable APR for purchases.
Annual fee: $95
Foreign transaction fee: None.
Rewards: Five miles per dollar spent on hotel stays and rental cars booked through Capital One Travel; all other spending earns two miles per dollar; limited airport lounge access and other benefits apply.
Redemption: Redeem miles at a rate of a penny each for statement credits on travel purchases or to book a new travel reservation through Capital One; or transfer miles to any of more than 15 travel loyalty programs.
Perks: Price match within 24 hours of booking if you find a cheaper fare.
Capital One Rewards transfer partners
The Capital One Venture rewards program has partnerships with 15 airlines, allowing cardholders to transfer Capital One Venture miles to the partner rewards programs. These partners cover destinations across much of the globe, including off-the-beaten-path destinations like Istanbul, Turkey and Barbados.
Capital One Venture rewards miles are worth one point on most of these carriers when you log in to your Capital One account, transfer Capital One miles to the frequent flyer account of a partner, and book your travel on the partner's website. These Capital One transfer partners are as follows:
When you transfer 1,000 Capital One miles to any of these transfer partners, you'll receive 1,000 miles or points with the following travel loyalty programs:
Aeromexico Club Premier (based in Mexico)
Air Canada - Aeroplan®
Cathay Pacific - Asia Miles (based in Hong Kong)
Avianca LifeMiles (based in Colombia)
British Airways Executive Club
Emirates Skywards (based in Dubai)
Etihad Guest (based in Abu Dhabi, United Arab Emirates)
Finnair Plus (based in Finland)
Flying Blue (for Air France and for KLM, based in the Netherlands)
Qantas Frequent Flyer (Australia)
Singapore Airlines KrisFlyer
TAP Miles&Go (based in Portugal)
Turkish Airlines Miles&Smiles
Virgin Red (based in the U.K. but partnered with Delta Airlines)
EVA Air - Infinity MileageLands (based in Taiwan).
This program carries a 2:1.5 transfer ratio, so 1,000 Capital One miles are only worth only 750 miles when using this loyalty program.
The Capital One Ventures rewards program also partners with three hotel chains. Capital One miles are worth one point at each of these hotels, but are worth half as much if booked with Accor hotels chain.
Choice Privileges®
Wyndham Rewards
ALL - Accor Live Limitless, with a 2:1 transfer ratio. When you transfer 1,000 Capital One miles to this transfer partner, you'll receive 500 miles or points with its travel loyalty program.
How green is the card?
The Capital One Venture Rewards card sponsors two new tree plantings through each qualified travel booking made on its travel portal, Hopper. In this way, each booking benefits the non-profit Eden Reforestation Projects, which works with local communities to plant native trees. In Madagascar, for example, Eden planted millions of mangroves to offset the loss of these key members of the wetlands ecosystem.
So, will these efforts offset your greenhouse gas emissions when traveling? Probably not, as many offset programs have been disparaged for promoting this approach. Critics argue that offset programs fail to lessen emissions in the near term, may prolong the use of dirtier technology and are difficult to measure and monitor. Still, when done properly, these programs, including Eden's, can increase biodiversity, lessen erosion and bring community benefits. Bottom line, this is a nice-to-have perk when booking your trip, but should not be a major consideration.
Want to learn more? Check out our guide do green credit cards deliver?
Pros and cons of the Capital One Venture Rewards card
Pros:
Generous bonus offer
Unlimited points that do not expire
No foreign transaction fee
Many perks designed for travelers, including price match, price alert, two free lounge visits per year, up to $100 reimbursement for a Global Entry or TSA PreCheck pass, and more
Cons:
Annual fee of $95
Lack of flexibility when redeeming points
Most travel partners are based abroad
Low redemption value for cash back
Related Content
Disclaimer
As an independent publication dedicated to helping you make the most of your money, the article above is our view of the best deals and is not the opinion of any entity mentioned such as a card issuer, hotel, airline etc. Similarly, the content has not been reviewed or endorsed by any of those entities.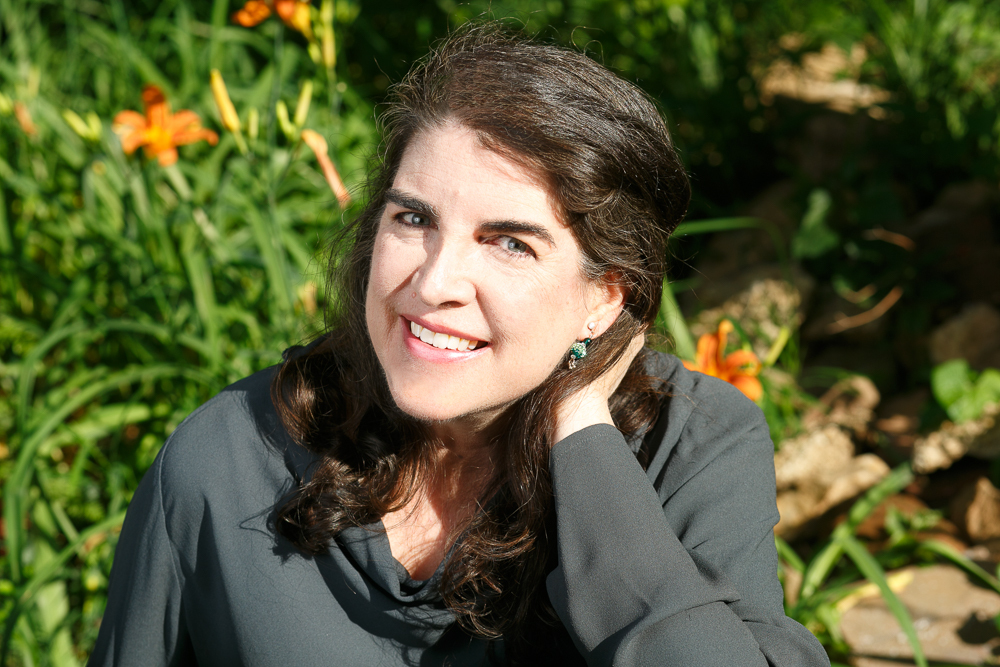 Contributing Editor, ESG, Kiplinger.com
Ellen writes on environmental, social and governance (ESG) investing and sustainability. She was an ESG manager and analyst at Calvert Investments for 15 years, focusing on climate change and consumer staples. She served on the sustainability councils of several Fortune 500 companies, led corporate engagements, and filed shareholder proposals.
Prior to joining Calvert, Ellen was a program officer for Winrock International, managing loans to alternative energy projects in Latin America. She earned a master's from University of California in international relations and Latin America. She is fluent in Spanish and Portuguese.