Skip Foreign-Transaction Fees When You Head Overseas
Foreign-transaction fees can add up when you make purchases abroad, but there are ways to bypass them.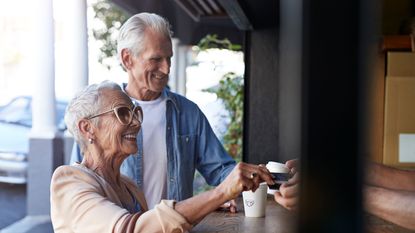 (Image credit: Getty Images)
Whether you're traveling abroad or shopping online, foreign-transaction fees can take a toll when you use a credit card or debit card to make purchases with merchants outside the U.S. The fees, which many cards charge to process transactions made in a foreign currency, typically tack on an extra 3% of the purchase amount to your bill. Check your card's transaction history to review the fees, which are typically listed separately from the charges that triggered them.
Dodge fees at the register
Fortunately, you can avoid foreign-transaction fees by carrying the right cards in your wallet. A few credit card issuers, including Capital One and Discover, don't charge the fees with any of the cards they offer.
Most other credit card issuers waive the fees with certain travel-focused cards. The Bank of America Travel Rewards and Wells Fargo Autograph cards are free of both foreign-transaction fees and annual fees. Other cards that charge no foreign- transaction fee include American Express Platinum ($695 annual fee), Chase Sapphire Preferred ($95), Chase Sapphire Reserve ($550) and Citi Premier ($95). Most of our picks for the best travel rewards cards charge no foreign-transaction fee; you can see them at kiplinger.com/kpf/travel-rewards-cards.
Subscribe to Kiplinger's Personal Finance
Be a smarter, better informed investor.
Save up to 74%
Sign up for Kiplinger's Free E-Newsletters
Profit and prosper with the best of expert advice on investing, taxes, retirement, personal finance and more - straight to your e-mail.
Profit and prosper with the best of expert advice - straight to your e-mail.
Banks usually impose foreign-transaction fees when you use their debit cards for purchases abroad, but there are a few exceptions. For instance, the online Capital One 360 Checking and Charles Schwab Bank Investor Checking accounts, which have no monthly fees, don't charge foreign-transaction fees. The TD Bank Beyond Checking account (maintain a $2,500 minimum balance or meet other requirements to avoid the $25 monthly fee) skips the foreign-transaction fee, too.
Regardless of the kind of card you use, watch out for "dynamic currency conversion," in which foreign merchants offer to process your transaction in U.S. dollars rather than the local currency. More often than not, the exchange rate at the point of sale is unfavorable, and you may be charged additional fees. "To make sure you get the best exchange rate when using your debit card or credit card abroad, you should refuse offers for dynamic currency conversion," says Jill Gonzalez, analyst for WalletHub.
Smart ways to get cash
Withdrawing cash at an ATM abroad often involves several fees. In addition to a foreign- transaction fee, you may pay a fee to your bank or credit union for using an ATM that isn't part of its network, an ATM operator fee for using the machine, and in some cases a mark-up for currency conversion. Supplying yourself with the foreign currency at your bank in the U.S. in advance of your departure is likely to be less costly than making an ATM withdrawal abroad.
But if you do use an ATM outside the U.S., you may be able to sidestep some of the fees. Debit cards and credit cards that charge no foreign-transaction fee on purchases also waive the fee on ATM withdrawals. But with a credit card, you will likely be hit with a cash-advance fee of about 3% to 5% of the withdrawal amount.
The Schwab Investor Checking and TD Bank Beyond Checking accounts charge no out-of-network fees and reimburse ATM operator fees (maintain a $2,500 minimum balance in the TD account to qualify for reimbursement). If you use a Bank of America debit or ATM card to withdraw cash from an ATM that is within the bank's international network of partner institutions, you won't be charged out-of-network fees or ATM operator fees. But you'll still pay a foreign-transaction fee of 3%.
Note: This item first appeared in Kiplinger's Personal Finance Magazine, a monthly, trustworthy source of advice and guidance. Subscribe to help you make more money and keep more of the money you make here.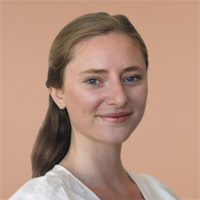 Staff Writer, Kiplinger's Personal Finance
Emma Patch joined Kiplinger in 2020. She previously interned for Kiplinger's Retirement Report and before that, for a boutique investment firm in New York City. She served as editor-at-large and features editor for Middlebury College's student newspaper, The Campus. She specializes in travel, student debt and a number of other personal finance topics. Born in London, Emma grew up in Connecticut and now lives in Washington, D.C.