Kiplinger Readers' Choice Awards: Tax Software
The Kiplinger Readers' Choice Awards celebrate the best products and services in personal finance.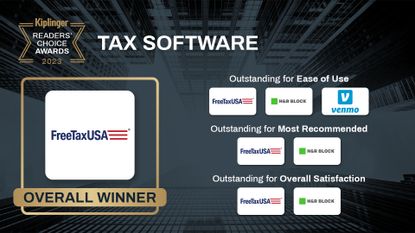 (Image credit: Future)
About the Kiplinger Readers' Choice Awards
The Kiplinger Readers' Choice Awards aim to recognize and celebrate the best products and services in the personal finance arena. We asked you, our Kiplinger community, to help us name the products and services you think have delivered excellent value in the past year.
Our Awards recognize excellence in everything from credit cards, banks and brokers to insurers, tax software and financial apps. More than 2,600 readers responded to our survey, and we're sharing the results here. For each category, we've listed an overall winner that earned the highest score. We've also highlighted other products and services that earned above-average scores for various criteria we asked readers to assess.
By voting, our community has helped us form our guide to the very best financial products. These are the products and companies that you think stand out from the crowd.
Kiplinger Readers' Choice Awards: Tax Software
These programs guide taxpayers through the ins and outs of preparing and filing an income tax return. Readers rated the programs on how easy they are to use, whether they'd recommend them to others and how satisfied they are overall with the software.
OVERALL WINNER: FreeTaxUSA
Outstanding for:
Ease of use
Most recommended
Overall satisfaction
A few readers who commented on FreeTaxUSA called out its user-friendliness, and another said that after trying out tax programs from various providers, FreeTaxUSA was "the most straightforward, simple and efficient."
Filing a federal tax return with FreeTaxUSA is, in fact, free, unless you sign up for the Deluxe Edition ($7.99), which provides assistance from a tax specialist, priority support if you have questions and unlimited amended returns. The program covers a range of tax situations, including itemizing deductions, reporting investment income, and dealing with self-employment income or rental properties. Filing a state return costs $14.99.
H&R Block
Outstanding for:
Ease of use
Most recommended
Overall satisfaction
Along with in-person assistance from tax professionals at thousands of branch locations, H&R Block offers online tax programs for do-it-yourselfers, too. Survey respondents remarked on its ease of use and strong customer support.
H&R Block provides free federal and state online programs for those with simple returns, as well as various paid versions, depending on the taxpayer's situation. The Deluxe version assists with child and dependent care expenses and itemizing deductions, Premium adds on rental income, investments and cryptocurrency trading and Self-Employed tacks on guidance for those who work for themselves. All the paid versions charge $49 per state return. In addition to the above programs, which operate online, H&R Block also offers a menu of downloadable tax software.
TurboTax
Outstanding for:
TurboTax is a heavyweight in the arena of tax software, with hundreds of readers rating their experiences. Although TurboTax didn't achieve a trifecta, as the other two programs here did, along with its ease of use, survey respondents commented on its range of capabilities. "TurboTax provides outstanding value and is a feature-rich application," one reader comments. "TurboTax is fantastic for doing taxes," says another. "I have generally found it to be very accurate, and its guided walk-through hits all but the oddest cases."
Simple state and federal returns are free to fill out and file online with Turbo-Tax. Otherwise, you'll pay a fee for a federal online return with Deluxe, which helps users maximize deductions and credits, or use Premium, a program attuned to investors and the self-employed (state returns come with an additional fee of $59 each). Downloadable software is also available with various capabilities and price points.
Kiplinger Readers' Choice Awards Categories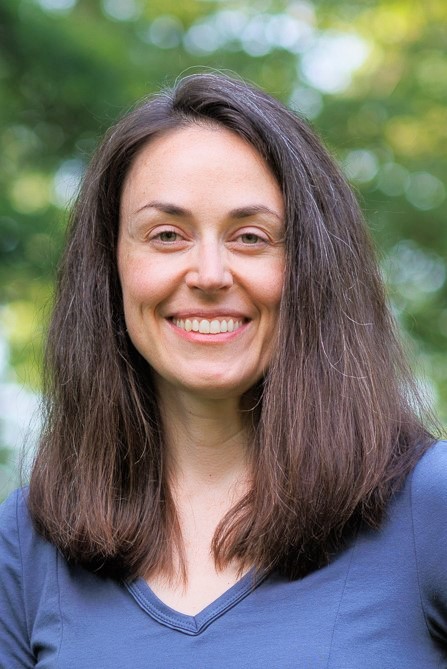 Editor, Kiplinger Personal Finance magazine
Lisa has been the editor of Kiplinger Personal Finance since June 2023. Previously, she spent more than a decade reporting and writing for the magazine on a variety of topics, including credit, banking and retirement. She has shared her expertise as a guest on the Today Show, CNN, Fox, NPR, Cheddar and many other media outlets around the nation. Lisa graduated from Ball State University and received the school's "Graduate of the Last Decade" award in 2014. A military spouse, she has moved around the U.S. and currently lives in the Philadelphia area with her husband and two sons.