Kiplinger Readers' Choice Awards: Peer-to-Peer Payment Services
The Kiplinger Readers' Choice Awards celebrate the best products and services in personal finance.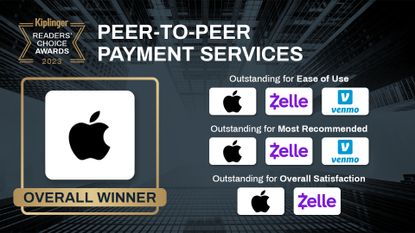 (Image credit: Future)
About the Kiplinger Readers' Choice Awards
The Kiplinger Readers' Choice Awards aim to recognize and celebrate the best products and services in the personal finance arena. We asked you, our Kiplinger community, to help us name the products and services you think have delivered excellent value in the past year.
Our Awards recognize excellence in everything from credit cards, banks and brokers to insurers, tax software and financial apps. More than 2,600 readers responded to our survey, and we're sharing the results here. For each category, we've listed an overall winner that earned the highest score. We've also highlighted other products and services that earned above-average scores for various criteria we asked readers to assess.
By voting, our community has helped us form our guide to the very best financial products. These are the products and companies that you think stand out from the crowd.
Kiplinger Readers' Choice Awards: Peer-to-Peer Payment Services
Sending money to friends and family members is easier than ever with peer-to-peer payment apps and services. Our readers evaluated the services they use for ease of use, how likely they would be to recommend them to others and overall satisfaction.
OVERALL WINNER: Apple Cash
Outstanding for:
Ease of use
Most recommended
Overall satisfaction
Apple Cash handily outscored the competition on all the criteria we asked survey respondents to review. Those who have Apple devices such as an iPad, iPhone or Apple Watch can use Apple Cash — a reloadable payment card in Apple's Wallet app— to send and receive money free with other users of compatible Apple devices. (If you don't want to use the Cash card, you can send money with a regular debit card through Apple Wallet.) You send and receive payments through the Messages app, and recipients must have an Apple Cash account to accept funds from another user. After you receive a payment, you can keep it in Apple Cash to send to someone else, spend it with Apple Pay, or transfer it to your bank account or debit card.
Zelle
Outstanding for:
Ease of use
Most recommended
Owned by a consortium of large banks, Zelle provides nearly instant transfers directly between the checking accounts of its users. "Zelle is very user-friendly," says one survey respondent. Many banks and credit unions participate in the Zelle network, allowing you to send and receive money directly through their own mobile apps or with their online banking services. If your financial institution does not participate, you can use the Zelle app to send or receive money, but the other individual involved in the transaction must have an account with a bank or credit union that is in Zelle's network. Zelle transfers are typically free but check with your financial institution to confirm whether it charges a fee.
Venmo
Outstanding for:
Ease of use
Most recommended
Venmo adds a splash of the social media experience to payments, enabling users to "like" and comment on transactions. You can see a feed of transfers among your contacts who allow their activity to be public (dollar amounts are not listed), but you can set your transactions to be visible only to you and the other person involved if you wish.
Sending a payment is free if you use your Venmo balance, linked bank account or debit card as the funding source. Transferring money with a credit card incurs a 3% fee. Moving money from your app balance to your bank account typically takes one to three business days, but instant transfers are available for a 1% fee. Venmo also offers a debit card and credit card.
Kiplinger Readers' Choice Awards Categories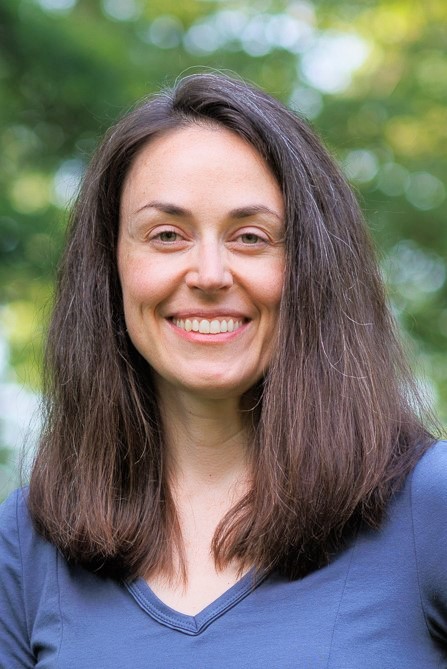 Editor, Kiplinger Personal Finance magazine
Lisa has been the editor of Kiplinger Personal Finance since June 2023. Previously, she spent more than a decade reporting and writing for the magazine on a variety of topics, including credit, banking and retirement. She has shared her expertise as a guest on the Today Show, CNN, Fox, NPR, Cheddar and many other media outlets around the nation. Lisa graduated from Ball State University and received the school's "Graduate of the Last Decade" award in 2014. A military spouse, she has moved around the U.S. and currently lives in the Philadelphia area with her husband and two sons.