Is Google's Passkey the Secret to Keeping Your Bank Account Safe?
Passkeys are the successor to passwords and promise to make your accounts even more secure.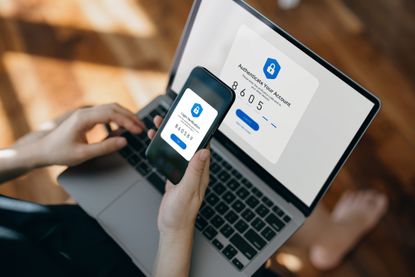 (Image credit: Getty)
Are you ready to say goodbye to your banking password? The brains at Google say they've devised a system to make your accounts even more secure.
The tech giant says passkeys — similar to those used on smartphones — will be the future of how we access our accounts and private information, and are apparently both easier and more secure than a traditional password.
It hopes passwords will be ditched for good, in favor of biometric authentication and pins in the same way that you unlock your devices: with a fingerprint, a face scan, or a screen lock.
Subscribe to Kiplinger's Personal Finance
Be a smarter, better informed investor.
Save up to 74%
Sign up for Kiplinger's Free E-Newsletters
Profit and prosper with the best of expert advice on investing, taxes, retirement, personal finance and more - straight to your e-mail.
Profit and prosper with the best of expert advice - straight to your e-mail.
Google says the project has come about after collaborating with various industries to create a passwordless future, but will the tech make your banking more secure or still leave you open to banking scams?
Why Are Passkeys Stronger Than Passwords?
Unlike passwords, which are vulnerable to a number of hacking methods, passkeys are resistant to online attacks like phishing. This makes them more secure than processes like SMS one-time codes, which are often used by banks to verify your identity when signing in.
According to the FCC, consumer complaints about text message scams have multiplied by 500% in only a few years, with robotext complaints — messages that impersonate automated texts from your bank — rising from around 3,300 in 2015 to 18,900 in 2022.
In theory, passkeys remove the vulnerabilities these kinds of scams thrive on. The unique, single-use digital keys are stored on your device rather than a company's server and they cannot be leaked or shared online.
They also remove the need for two-factor authentication, whereby you receive a text with a code to verify your identity. Scammers have exposed vulnerabilities in this system to dupe people out of their money, but it is hoped that passkeys will offer a stronger level of protection with fewer weak spots.
Forgotten passwords should be a thing of the past. By using biometric authentication, patterns, or a PIN to log in to your account, you won't have to worry about creating a new or unique password (or run the risk of reusing the same one over and over again).
It also means only a small amount of information is shared with Google when you go to log in. Only the public key, as well as the means to verify its legitimacy, will be shared. Neither of these contains information about your biometrics, so you're safe from thieves stealing your cyber-thumbprint.
How to Set Up Google Passkeys
Google is offering passkey support as one of the sign-in options when accessing your Google account.
If you want to be an early adopter of the new tech, you can try it out yourself now.
But the move to exclusively using passkeys will take a while, meaning that your existing passwords and verification processes will still work for Google accounts. On the back of Google's work with tech industry giants Apple and Microsoft to develop the tool, we can expect passkeys to become more and more common, especially as banks and businesses look to tighten up their security weaknesses.
Currently, passkeys are only available on personal accounts — they are not yet supported by Google Workspace.
Will passkeys take off? If they offer a more secure way to access our accounts, then it would seem inevitable. The larger question is how quick the uptake will be, and how long it will take for passwords to be all but forgotten.
Read more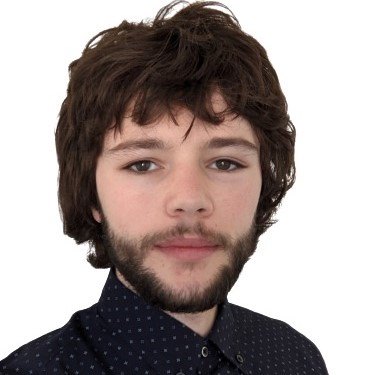 Tom is a journalist and writer with an interest in sustainability, economic policy and pensions, looking into how personal finances can be used to make a positive impact. He graduated from Goldsmiths, University of London, with a BA in journalism before moving to a financial content agency. His work has appeared in titles Investment Week and Money Marketing, as well as social media copy for Reuters and Bloomberg in addition to corporate content for financial giants including Mercer, State Street Global Advisors and the PLSA. He has also written for the Financial Times Group.
When not working out of the Future's Cardiff office, Tom can be found exploring the hills and coasts of South Wales but is sometimes east of the border supporting Bristol Rovers.