What to Look for in a Disability Insurance Policy
Income protection insurance will keep your paycheck working, even when you can't. Here are five key features of an individual disability insurance policy that can protect you and your family.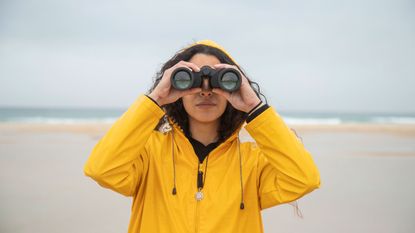 (Image credit: Getty Images)
The COVID-19 pandemic has shown how unexpected events can affect one's well-being and financial stability. You may have friends or family members who were physically and financially impacted by the coronavirus. Or you may have been personally affected. While no one has a crystal ball to predict the future, there are ways you can protect yourself and your family against the unexpected.
It's likely you have considered how life insurance could protect your family should you unexpectedly pass away. But have you considered what would happen if an illness or injury kept you from earning your usual income? How would you and your family pay monthly bills and maintain your lifestyle?
You may think you are covered by the disability income protection benefits that many employers offer, such as group short-term and long-term disability insurance. Short-term disability usually pays benefits for a few months if you are unable to work, and when that runs out, long-term disability benefits kick in. What you may not know, however, is that long-term disability insurance typically only pays 40% to 60% of an employee's base salary to a specified maximum.
Subscribe to Kiplinger's Personal Finance
Be a smarter, better informed investor.
Save up to 74%
Sign up for Kiplinger's Free E-Newsletters
Profit and prosper with the best of expert advice on investing, taxes, retirement, personal finance and more - straight to your e-mail.
Profit and prosper with the best of expert advice - straight to your e-mail.
What is income protection insurance?
Income protection insurance, also known as individual disability insurance, pays benefits in addition to long-term disability, which will cover more of your income. Some individual disability insurance policies even cover bonuses, commissions or other incentive compensation not covered by long-term disability insurance. By adding income protection insurance, you'll receive more benefits, allowing you to continue paying your bills and maintain your lifestyle into the future.
The monthly benefit amount you receive is based on your income at the time you purchase the policy and will begin paying after you meet a benefit waiting period. Benefits will be paid until you recover, or the maximum benefit period is reached, whichever comes first.
When you apply, you'll choose the benefit waiting period and maximum benefit period that work for you. For example, if you have significant savings, you may feel comfortable choosing a longer benefit waiting period to lower the cost of your policy. While all income protection policies should have these options, not all policies are the same. So, make sure to look for these key policy features to ensure you're protected when you need it most:
Coverage That Grows with Your Earnings
You'll want to buy a policy that will allow you to increase your coverage as you earn more money. If you were to purchase a policy today, you'd qualify for a specific monthly benefit that reflects your current income. But what monthly benefit would you expect 10 years from now? For example, if you earn an annual salary of $100,000 today and receive a 4% raise each year, you'll make $148,000 in 10 years. It's important to have the ability to increase your coverage to match your future and support your lifestyle for the life of the policy.
Benefits That Keep Pace with Inflation
It's also important that your benefits keep pace with inflation. As we emerge from the pandemic, the United States continues to experience high levels of inflation. In fact, the Bureau of Labor Statistics reported in March 2022 that the consumer price index was up 7.9% over the previous 12 months. In such inflationary conditions, it's important that benefits keep pace as costs increase. Look for an income protection policy with a rider that will adjust benefits each year to align with the consumer price index.
Coverage That Pays When You Can Work but Not at Full Capacity
Having a residual disability rider will help fill in the gap if you're disabled but can still work — just not at full capacity. Some residual riders pay half your monthly benefit up to a certain time period, such as a year. Others pay proportionate to your income loss. And some will pay a benefit if you return to work full time, but your earnings still lag due to your disability.
Coverage That Pays More If You're Catastrophically Disabled
If you became catastrophically affected by a disability — by losing your sight or hearing or two or more limbs, for example — a catastrophic disability rider will pay an additional benefit on top of your monthly benefit. This could help your family pay for the extra care you would need, such as a home health aide.
Coverage That Pays When You Take Care of a Loved One
Imagine if your spouse or child became seriously ill and you had to choose between working full time or staying home to help care for your loved one. Consider a policy with a family care benefit that will pay benefits if you take time from work — and lose earnings — to care for a family member, such as a spouse, parent or child. The addition of a family care benefit can also protect you, even if you're not the one who is sick.
How Much Does Income Insurance Cost?
Income protection insurance isn't expensive. It usually costs 1% to 2% of your salary, and premiums can be adjusted by choosing shorter or longer benefit waiting periods or maximum benefit periods. And unlike your employer-provided benefits, an income protection insurance policy will be completely yours. You can change jobs and keep your policy and as long as you pay your premiums, you'll be covered until the termination date, which is typically around retirement age.
In these uncertain times, protecting against the unexpected is essential. With income protection insurance, you can be confident that you and your family will have steady income, even if you are unable to work due to an illness or injury. Talk to your financial adviser about income protection insurance to find the best policy that meets the needs of your lifestyle and budget. You'll be glad you did.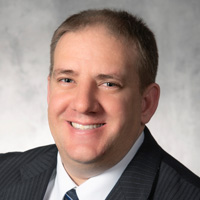 Vice President, Individual Disability Insurance and Business Transformation Office
Jeremy Horner, vice president, leads The Standard's individual disability insurance division and Business Transformation Office. Horner joined The Standard in 2009. He held various leadership roles in the Corporate Financial Services division for his first nine years, and all aspects of the IDI business since March of 2018. Horner is a Certified Public Accountant and has a Bachelor of Accountancy and a Master of Accountancy from Brigham Young University.