New Jersey Limits Credit Card Swipe Fees On Shoppers
New Jersey reins in credit card swipe fees for shoppers.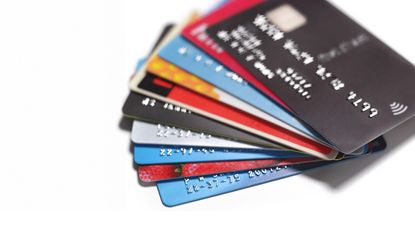 (Image credit: Peter Dazeley, Getty Images)
New Jersey passed a new law recently that limits the amount of credit card surcharges, or so-called "swipe fees," that businesses can pass on to customers, taking action on an issue that Congress is considering and several other states have already tackled.
Under the law, which is now in effect, merchants may only charge customers the same cost of the swipe fees that they themselves pay to banks and credit card networks. The law also requires merchants to disclose the amount of the surcharge to customers before checkout.
"All residents and visitors doing business in New Jersey deserve the utmost transparency with respect to their transactions, especially given the affordability challenges experienced by our low- and moderate-income families," N.J. Gov. Phil Murphy said in a statement after signing the legislation into law.
Subscribe to Kiplinger's Personal Finance
Be a smarter, better informed investor.
Save up to 74%
Sign up for Kiplinger's Free E-Newsletters
Profit and prosper with the best of expert advice on investing, taxes, retirement, personal finance and more - straight to your e-mail.
Profit and prosper with the best of expert advice - straight to your e-mail.
Banks and credit card networks charge merchants swipe fees when they process credit card transactions. According to the National Retail Federation (NRF), these fees average about 2% but can be as high as 4% per transaction. The Federal Reserve caps debit card fees from big banks, however, at 21 cents per transaction plus 0.05% of the transaction amount and it exempts small banks, the NRF said.
Swipe fees have been a hot-button issue on and off Capitol Hill, pitting Visa and Mastercard — which dominate the credit card processing market with a combined 80% market share — against Amazon and other retailers represented by the Merchant Payments Coalition, as Kiplinger previously reported.
Washington took aim at credit card processing fees with a bipartisan Senate bill seeking to instruct the Federal Reserve to ensure that major card-issuing banks offer a choice of at least two networks to process transactions. That bill was still stuck in committee when Congress broke for its August recess.
Few people carry cash anymore
Several other states have enacted laws restricting or capping swipe fees that can be passed on to customers. Connecticut and Massachusetts, for example, prohibit businesses altogether from imposing surcharges on customers using credit cards.
"It seems in recent months credit card surcharges have been popping up all over the place with no consistency of what to expect from business to business. This law will ensure that sellers are only passing on the processing fees that they are charged rather than making a profit on someone using a card over cash," said state Senator Gordon Johnson, who sponsored the legislation with state Assemblyman Paul Moriarty.
"So few people carry cash anymore, and we understand these processing fees can be burdensome for businesses, but we also don't want them taking advantage of the situation," Johnson added.
NJ Restaurant and Hospitality Association CEO Dana Lancellotti said surcharge fees are not new but have become prevalent as a way for businesses to recoup and "not profit off of" some of the fees that credit card processing companies place on them.
"The New Jersey Restaurant and Hospitality Association, along with our counterparts across the nation, support federal legislation that would create competition among credit card processing companies in hopes to drive down these fees to benefit both businesses and consumers," Lancellotti said.
While credit cards can be a good choice for disciplined spenders, there are a range of payment options, and each method has pros and cons. More consumers are relying on rewards credit cards to offset the rising cost of travel and shopping, but most people employ the range of credit cards, debit and cash. No matter your preference of what's in your wallet, you should have some amount of cash in savings.
Related Content
Esther D'Amico is Kiplinger's senior news editor. A long-time regulatory journalist, Esther has covered a range of industries including antitrust and congressional affairs, infrastructure, transportation, climate change and the industrial chemicals sector. She holds a bachelor's degree in journalism and in English.