Mastercard Says It Is Not Raising Network or Swipe Fees
Card processing giant says WSJ story on credit card fee hikes 'is wrong.'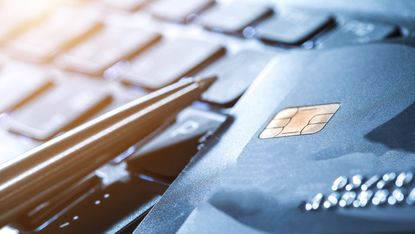 (Image credit: Witthaya Prasongsin, Getty Images)
Mastercard is hitting back on media reports circulating last week that said the credit card processing giant along with rival Visa plan to raise credit card network and interchange "swipe" fees that merchants pay for card transactions.
"Unfortunately, the story is wrong," Mastercard said in a Sept. 5 website statement. The statement refers to an Aug. 30 Wall Street Journal report that Visa and Mastercard – which dominate the card processing market with an 80% market share – intend to begin raising fees on merchants in October and April. Several other media outlets also picked up the WSJ story.
The news comes amid concerns that America's credit card debt, which recently surpassed $1 trillion, continues to rapidly increase. Merchants can pass some or all of the swipe fees that they are charged on to credit card users.
Subscribe to Kiplinger's Personal Finance
Be a smarter, better informed investor.
Save up to 74%
Sign up for Kiplinger's Free E-Newsletters
Profit and prosper with the best of expert advice on investing, taxes, retirement, personal finance and more - straight to your e-mail.
Profit and prosper with the best of expert advice - straight to your e-mail.
"The reporting relies upon a report produced by an advisory firm advocating for legislation currently under consideration in Congress," Mastercard said in the statement. "Mastercard is not raising interchange rates in the U.S. this fall and has no plans to do so. Mastercard is not raising network fees in the U.S. required for the processing of Mastercard transactions this fall."
The company said, however, that the authorization optimizer service "is the only Mastercard fee noted in the study cited by the journal" but that it is not related to interchange fees. "This service is designed to reduce the likelihood that subscription and recurring payments will be declined, with any related fees being de minimis in scope," the company said.
A Visa spokesperson said in a statement that its overall interchange fees have remained flat for more than a decade and that over the past few years the company has lowered interchange rates for the vast majority of small businesses and in key segments such as supermarkets and quick service restaurants.
The spokesperson referred Kiplinger to a Visa blog to "set the record straight on recent misleading press coverage." In the blog, the company said that since 2012 it has seen a 180% increase in Visa payment volume.
"Despite strong growth in the use of Visa cards, our overall interchange fees on Visa transactions have been flat for the past decade. Moreover, over the past three years, Visa has introduced programs to lower interchange for the vast majority of small businesses in the United States," the company said.
Last year, for example, Visa lowered interchange 10% for 90% of US businesses to help with their recovery and growth, it said. "Efforts by special interest groups to challenge these facts in the press are simply inaccurate and disappointing," Visa said.
New legislation seeks to increase competition
Citing the WSJ article, two U.S. Senators pushed back last week on the reported fee hikes, urging Visa and Mastercard to withdraw any such plans as they would result in fees ultimately being passed on to consumers in the form of price hikes.
"We strongly urge Visa and Mastercard to withdraw their plan to raise credit card fees on small business owners and hard-working American families," said senators Roger Marshall (R-KA) and Dick Durbin (D-IL) in a statement. "With small businesses and families already dealing with high prices on groceries and gasoline, this hidden credit card fee increase couldn't come at a worse time."
The senators are the lead sponsors of the recently reintroduced Credit Card Competition Act, a bill that seeks to increase industry competition by requiring major card-issuing banks to offer a choice of at least two networks to process transactions.
Mastercard noted in the statement that Congress is considering legislation that could potentially lower costs for merchants. "Yet it fails to mention the negative consequences for consumers – compromised security, a loss of rewards programs and higher prices on goods and services," the company said.
"Whether businesses are considering implementing a specific service or Congress is considering legislation, we believe these activities should only take place based on an accurate understanding of the facts and how our industry works," Mastercard said.
Credit card fees have been a hot topic on the state level as well. New Jersey recently became the latest state to pass a law that limits the amount of card swipe fees that businesses can pass on to customers. Swipe fees can create financial hardships for consumers, said N.J. Assemblyman Sadaf Jaffer in a statement endorsing the new law.
According to a Bankrate study, 35% of Americans carry credit card debt from month to month, which can hold people back from achieving their financial goals. One of the first steps you can take to help pay off credit card debt is knowing your credit score and assessing your options.
RELATED CONTENT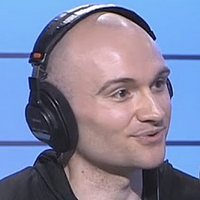 Joey Solitro is a freelance financial journalist at Kiplinger with more than a decade of experience. A longtime equity analyst, Joey has covered a range of industries for media outlets including The Motley Fool, Seeking Alpha, Market Realist, and TipRanks. Joey holds a bachelor's degree in business administration.