Career Advice For New College Grads
Research potential employers, and don't wear pajama bottoms for Zoom interviews.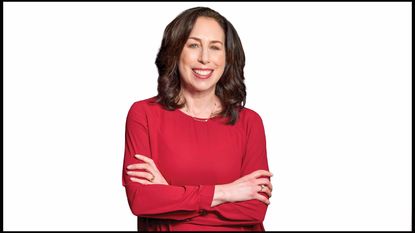 (Image credit: Photo by Lee Seidenberg)
Beth Hendler-Grunt is the president of Next Great Step, a career-counseling firm for recent college graduates, and author of The Next Great Step: The Parents' Guide to Launching Your New Grad into a Career.
New college graduates will be looking for jobs at a time when many employers are desperate to fill openings. How can they take advantage of these favorable labor conditions? Before applying for a job, recent graduates should really think about the skills they have and what they're really good at so they can explain to an employer the value they can bring to a company. A lot of young adults will say things like, "I'm a hard worker," but that's not a skill. Think about the top three things you want to be known for, and be able to share an example of how you demonstrated that skill.
A lot of young adults go to the online jobs boards and send out 100 applications because they think, The more job applications the better. That's not how to get a successful outcome. Target and research the kinds of companies you want to work for. Once you go down that path, the company will be more excited to interview you because you've taken the time to figure out how you can help them be successful.
Subscribe to Kiplinger's Personal Finance
Be a smarter, better informed investor.
Save up to 74%
Sign up for Kiplinger's Free E-Newsletters
Profit and prosper with the best of expert advice on investing, taxes, retirement, personal finance and more - straight to your e-mail.
Profit and prosper with the best of expert advice - straight to your e-mail.
Is networking still important? What's the best way to do that when many managers are still working from home? LinkedIn is a great way to network, but instead of just going on LinkedIn and asking to connect, take a few minutes to look at someone's profile. Once you connect, you should have access to their e-mail. Send them an e-mail telling them that you're interested in the work they're doing and would like to speak with them. Many people are willing to give you 15 to 20 minutes on the phone or on Zoom if you're thoughtful about it and explain what you're looking to accomplish. Also, many graduates underutilized their alumni network. People love to talk to fellow alumni.
Speaking of Zoom, any advice for job seekers who are asked to conduct an interview through Zoom or a similar virtual tool? Some companies are using one-way interviews to screen job candidates. Instead of a call from HR, they're sending a link to job candidates and telling them to go on video and record answers to three questions. There's no one on the other end. It's very stressful, but it's a big money saver for employers. But whether it's a one-way or two-way interview, be prepared. Practice recording yourself answering questions and to see what you look like. You want to have eye contact, and to do that you need to look into the camera. Don't have a messy bed in the background. Don't put your back to the window because your face will be darkened. Dress the same way that you would for an in-person interview from head to toe, because dress is also a state of mind. We've heard crazy stories where employers have asked people to stand up to see if they have on pajama bottoms.
What are the biggest mistakes new grads make in job interviews? The first mistake is that they don't prepare enough. They research the person who is interviewing them but don't research the company. With the resources we have now, it's so simple: Type the name of the company in Google and then type "in the news." Are they public? Who is the CEO? What's their latest stock price?
The second mistake is that job candidates get nervous and ramble, or they don't listen to the actual question. People aren't going to hire you if they can't talk to you.

Senior Editor, Kiplinger's Personal Finance
Block joined Kiplinger in June 2012 from USA Today, where she was a reporter and personal finance columnist for more than 15 years. Prior to that, she worked for the Akron Beacon-Journal and Dow Jones Newswires. In 1993, she was a Knight-Bagehot fellow in economics and business journalism at the Columbia University Graduate School of Journalism. She has a BA in communications from Bethany College in Bethany, W.Va.