Barbara Reuer on The Magic of Music Therapy
Barbara Reuer entered the music therapy field when it was new and has spent her career promoting its benefits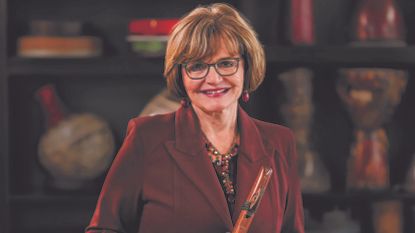 (Image credit: Christophe Willm)
Who: Barbara Reuer, PhD, MT-BC, age 70
What: Music Therapist
Where: San Diego
Subscribe to Kiplinger's Personal Finance
Be a smarter, better informed investor.
Save up to 74%
Sign up for Kiplinger's Free E-Newsletters
Profit and prosper with the best of expert advice on investing, taxes, retirement, personal finance and more - straight to your e-mail.
Profit and prosper with the best of expert advice - straight to your e-mail.
How does music therapy work? Music therapy is music as an art, but it is also a science, and it's applied in a way that improves the quality of life and meets the needs of children and adults with disabilities and illnesses. The therapist structures music-based experiences to work toward specifically prescribed goals. If you're working with a child with special needs in school, you might use music to work toward enhancing communication, academic, motor or social skills. If a child with autism is afraid to interact, you use music to teach how to reach out and shake hands and say hi and goodbye, using songs to help.
For someone with dementia, on the other hand, who may not communicate, we know that we can use songs to engage them. Music with older adults is magical. They may remember you and forget you the next minute, but you can start a song that they relate to and they can sing all five verses. The part of the brain that's affected by Alzheimer's doesn't affect the processing ability for music memory.
How long has music therapy been recognized as a mental health treatment? The first association was founded back in 1950, but it really began in the 1940s after the end of World War II. There were a lot of veterans in hospitals suffering from PTSD, so musicians, teachers and bands would come into the hospitals to work with them. I got into the field around 1976. Prior to that, music therapists worked mostly in mental health facilities, large mental health hospitals and facilities for what we would now call neurodivergent clients — people who had developmental disabilities. In 1975, a special education law created access to education in schools for children with disabilities and brought music therapists into schools. And then in the '80s and '90s, music therapists became accepted to work in hospitals and hospices. But in between that time, they were in nursing homes and skilled nursing facilities.
Will insurance pay for it? It's really hard to get insurance for music therapy services, but in states that recognize music therapy licensure, some policies cover it. About one-fourth of music therapy services receive reimbursement from private insurance, Medicaid, or Medicare.
What is Resounding Joy's mission? Resounding Joy was founded because there was a need, especially in the adult community. But we also provide services to children who are homebound, in hospices or hospitalized. And we provide "Shine and Sing" groups for children with developmental disabilities. We've just received some grant funding to do programming for children experiencing mental health issues and traumatized children that have been molested or trafficked. We're based in San Diego, and we provide services throughout the county. We have three music therapists and a person that we call the director of engagement who handles grants, plus about 65 volunteers. Because of COVID-19, we had to do virtual programming; all our volunteer programs were shut down, and we just started opening that up again.
Do you also have another company? I also started a music therapy and wellness agency called MusicWorx when I first moved to San Diego. We now have some 100 music therapists, and we're in every agency imaginable in San Diego. We're changing lives every day — lots of lives. And I have a great team between the two companies.
What motivated you to pursue music? My brother Ronnie was born with muscular dystrophy. He succumbed to pneumonia and passed away when he was 8. I was 18, a freshman in college, and I was headed toward a music degree and teaching. I always knew I wanted to do something special to honor him. He loved music, and we would always sing songs and do anything we could to provide him with an early education because back then, children with special needs such as his weren't allowed to go to school. When I was a junior, I learned about music therapy, and I instantly knew that's what I was going to do.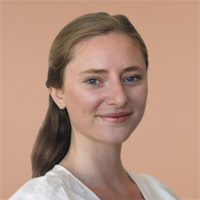 Staff Writer, Kiplinger's Personal Finance
Emma Patch joined Kiplinger in 2020. She previously interned for Kiplinger's Retirement Report and before that, for a boutique investment firm in New York City. She served as editor-at-large and features editor for Middlebury College's student newspaper, The Campus. She specializes in travel, student debt and a number of other personal finance topics. Born in London, Emma grew up in Connecticut and now lives in Washington, D.C.