Spring Cleaning? What to Donate to Goodwill
If you're wondering what to donate to Goodwill, senior retail consultant, Bill Parrish, tells Kiplinger what's always in demand.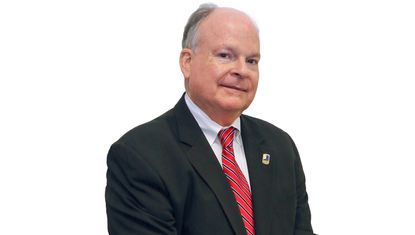 (Image credit: Goodwill)
Bill Parrish, senior donated goods retail consultant for Goodwill, has been directing and supporting the retail operations for Goodwill for more than a decade. Kiplinger speaks He speaks
This is the time of year when many people start to declutter and clean out their closets for spring cleaning. What does Goodwill need? Clothing is our number one category and good-quality clothing is always in demand. But Goodwill appreciates all types of donations, including collectibles, jewelry, antiques, furniture, housewares, shoes, computer items and accessories.
What items shouldn't be donated? Items that shouldn't be donated at all include firearms, ammunition, fireworks, and broken and unusable items. For other items, local Goodwill team members can advise you on what can or can't be donated. There are local and regional laws that cover certain items. For example, some municipalities don't allow the resale of bedding and pillows and others do.
Subscribe to Kiplinger's Personal Finance
Be a smarter, better informed investor.
Save up to 74%
Sign up for Kiplinger's Free E-Newsletters
Profit and prosper with the best of expert advice on investing, taxes, retirement, personal finance and more - straight to your e-mail.
Profit and prosper with the best of expert advice - straight to your e-mail.
How much of the stuff that's donated to Goodwill gets sold? In 2021, Goodwill received more than 107 million donations of used goods, totaling an estimated 5.7 billion pounds.
About half of the total donations we receive meet our quality standards for our traditional retail and online stores. It's difficult to put clothing on our sales floors that has stains, tears, missing buttons, missing or nonfunctional zippers, or severe damage.
The Goodwill model is based on trying to reduce products from going to waste, so we make every effort to sell, repurpose or re-cycle donations locally with multiple retail channels, including our outlet stores. After exhausting all of those channels, the remaining items are sold in bulk to buyers who put materials into different categories for recycling and exporting, depending on the needs of their network of buyers.
Should people donate luxury goods? Absolutely. If a local Goodwill organization has an online presence, it will put those types of items up for auction, similar to retail auction sites. We also have some specialty stores, which go by different names, that feature luxury or higher-priced items. They're still a good value — lower than the retail price or even what's sold on the secondary market.
It's important for people to understand that revenue from items they donate that we're able to sell in our stores helps to support Goodwill's mission, which provides people in need with job training and placement programs, as well as support services such as child care, financial education, free tax preparation and transportation.
When is Goodwill's busiest time of year for donations? Heavier donation times are spring and summer, as temperatures warm up. At year-end, when individuals have time off for the holidays, they clean out closets and donate items so they can deduct the value on their taxes, so that's a big donation time too.
Related content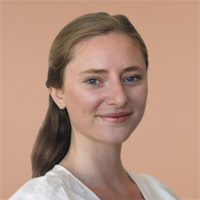 Staff Writer, Kiplinger's Personal Finance
Emma Patch joined Kiplinger in 2020. She previously interned for Kiplinger's Retirement Report and before that, for a boutique investment firm in New York City. She served as editor-at-large and features editor for Middlebury College's student newspaper, The Campus. She specializes in travel, student debt and a number of other personal finance topics. Born in London, Emma grew up in Connecticut and now lives in Washington, D.C.