Job-Hunting Tips for an Uncertain Marketplace
On one hand, tons of new jobs are being added. On the other, job seekers are facing rescinded offers. There's a lot to contend with. Here's how to make sure you're looking out for number one: Yourself.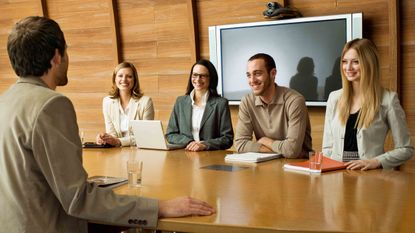 (Image credit: Getty Images)
The pandemic buzz around the Great Resignation is still going strong. Employees are still quitting their jobs or switching jobs with the hopes of gaining bigger paychecks, new responsibilities or better conditions. According to the Bureau of Labor Statistics, 528,000 jobs were added in July, robust hiring across industries.
But recession fears have led some companies – tech firms in particular – to conduct layoffs or freeze hiring or conduct layoffs, sometimes leaving new hires out in the co. In a quirky, confused market like this, you just need a guide to making a job switch stick.
Don't Put All Your Eggs in One Basket
There are roughly about two jobs per job seeker, according to Robynn Storey, the founder of Storyline Resumes, a boutique resume-consulting firm for executives. And while it's important to have a dream job in mind, you also need a Plan B and possibly C. The more options you have, the better your chances of landing somewhere you're comfortable with, Storey says. Having a range of prospects also gives you more leverage when it comes to negotiating.
Subscribe to Kiplinger's Personal Finance
Be a smarter, better informed investor.
Save up to 74%
Sign up for Kiplinger's Free E-Newsletters
Profit and prosper with the best of expert advice on investing, taxes, retirement, personal finance and more - straight to your e-mail.
Profit and prosper with the best of expert advice - straight to your e-mail.
"Ultimately, the best scenario is you get multiple offers and then you can negotiate for which one you think is best," says Beth Hendler-Grunt, president of Next Great Step, a career-counseling firm for recent college graduates, and author of The Next Great Step: The Parents' Guide to Launching Your New Grad into a Career. You also may be able to speed up the decision-making process on the hiring manager's end if they know you are fielding multiple offers.
Ask the Right Questions
But accelerating the process means knowing what questions to ask. Both Storey and Grunt suggest asking how your target company plans to handle a possible recession and digging into its company financials as well. That's on top of asking the standard interview questions of job expectations, benefits, etc.
If you're fielding multiple offers, be persistent about finding out when firms plan to make offers. In today's current environment, the interview process could involve multiple rounds lasting over several weeks. Not asking when a company plans to make an offer could cost you your top pick if, let's say, one company expects the interview-to-offer process to last four weeks and another eight.
Be Wary of Interview Homework
If your interview process includes a take-home assessment, be cautious about completing something that may take you longer than you expected. Storey suggests spending no more than 20 minutes on interview homework, or flat out refuse it, especially if terms aren't well defined and it's unpaid. "There are all kinds of stories out there about people completing interview assignments and not getting hired," she says. "Now these companies have valuable intellectual property from some of the brightest minds in the industry for free under the guise of an interview exercise," she adds. If the hiring manager pushes back, ask if you can do a shortened version of the assignment.
How to Handle Rejection
After putting yourself through the application process, nothing is more deflating than reading that "Unfortunately, we're going with other candidates," e-mail or phone call. However, don't let that crush you to the point of lashing out. You want to keep the door open for future opportunities – you might not have been the perfect fit for that position, but others may become available. And don't forget to ask follow-up questions as to why your candidacy was rejected.
"You're entitled to a conversation to understand what went wrong," says Grunt. For example, it could either be a skillset issue or something internal such as office politics. Or, the salary you were requesting was out of range. If it's a business issue unrelated to you, it could be a sign that company has issues of its own, she adds.
That's especially true in this current climate of hiring slowdowns and rescinded job offers. Starting in May, Twitter, Coinbase, Peloton and other big tech companies announced staff cuts and hiring slowdowns due to lowered revenue expectations.
There is a disconnect between top management and human resources, says Storey. At some firms, higher ups, she said, higher-ups don't want to disclose that they see an economic slowdown coming and are adjusting accordingly. It falls to hiring managers and HR to take back offers already extended, she adds. And don't hold your breath on compensation if you moved for a job opportunity that is pulled back. The law hasn't tended to favor employees in this pickle.
But having an offer rescinded doesn't necessarily mean you should ask for your old job back after putting in your notice. Grunt suggests taking a pause to remember why you were looking to leave your current position in the first place. And depending on the relationship you had with your former boss, they might be wary of hiring you back.
"Clearly you didn't want to be there since something wasn't making you happy, so I think it's just hard to go and ask for your job back," says Grunt. There are opportunities out there, she says – that's why not to put all your hopes in a single basket.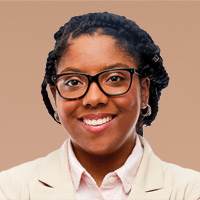 Ex-staff writer, Kiplinger's Personal Finance
Rivan joined Kiplinger on Leap Day 2016 as a reporter for Kiplinger's Personal Finance magazine. A Michigan native, she graduated from the University of Michigan in 2014 and from there freelanced as a local copy editor and proofreader, and served as a research assistant to a local Detroit journalist. Her work has been featured in the Ann Arbor Observer and Sage Business Researcher. She is currently assistant editor, personal finance at The Washington Post.