5 Ways to Prevent Working Mom Burnout
Practical advice on managing the demands that come from handling a career and a family at the same time … from one working mom to all the others out there.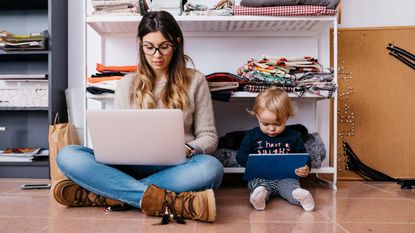 (Image credit: Getty Images)
We already know the devastating impact COVID has had on women in the workforce — four times as many women as men dropped out of the labor force last September, and 9.8 million working mothers were suffering from burnout.
As a working mom, I feel fortunate to have had the opportunity to raise my children while also building my own career. I genuinely believe that I have been blessed with the opportunity to have the best of both worlds. Every mom knows the joy that comes from raising children — and how often that joy can be found nestled between the familiar and crushing walls of fatigue.
In honor of Mother's Day and all the moms out there, I wanted to share five tactics that helped me navigate and balance employment and motherhood while avoiding burnout.
Subscribe to Kiplinger's Personal Finance
Be a smarter, better informed investor.
Save up to 74%
Sign up for Kiplinger's Free E-Newsletters
Profit and prosper with the best of expert advice on investing, taxes, retirement, personal finance and more - straight to your e-mail.
Profit and prosper with the best of expert advice - straight to your e-mail.
1. Know your limits
It's impossible to be everywhere at once. Try to split school events with your spouse or other members of your support system. When my girls were in grade school, my husband had more flexibility at work than I did. So, it was dad selling hot dogs with the other moms on "Hot Dog Day.". My daughters loved seeing him there as it was uncommon for a dad to be there, and he had a great time. It's a memory my girls still laugh about to this day.
Don't stress about making fancy desserts for bake sales, either. While you may feel obligated to say yes to everything, remember not to stretch yourself too thin.
2. Outsource, outsource, outsource
Think about operating your home like a small business. Try to outsource everything you don't like or don't have time to do. Your time is valuable, so consider where it's best spent. I am a very neat person and can clean my house better than someone else, but it's so time consuming! Having someone clean my house once a week when the girls lived at home was the best money ever spent. This opened more time for me to spend on both the kids and my career.
3. Take time for yourself
It may seem out of the question, but finding time for yourself is critical for your mental health. I know you're probably so focused on your children, your career and your home, that finding a few minutes for yourself can seem impossible. But that time will be well spent — even if you have to wake up early to have some "you" time.
I love to wake up early to have some time to myself before the chaos of the day gets started. My "me" time is a daily workout. This is a part of my day I will never miss. It is a positive outlet that releases endorphins and a great way to start your day. Find your positive outlet. Every mom deserves at least one thing they do just for themselves.
4. Negotiate for what matters most
This doesn't only apply to your salary. Years ago, I lived on Long Island but worked in Manhattan. As my kids grew older, I needed to be closer to home. I asked my boss at the time if he would open a Long Island office for me, and his initial response was "no." So, I took it upon myself to do research and build a case for an office space nearby. I found an office that was cheaper than the desk in their NYC office and showed him how I would be able to be more productive with a shorter commute. I made such a compelling argument that he had no choice but to say "yes." This win was amazing and life changing for me and my family.
Understand what is most important to you and figure out a way to make it happen. You have to advocate for yourself, because no one else will.
5. Build a solid support system
Having child care was necessary for me to continue with my career. But beyond our sitter, I also put trust in my daughters' teachers and took advice from other parents, especially those who had older children.
Starting with the fifth grade, teachers told us not to help our girls with homework so they could learn how to do it on their own. While it was hard at first, it was a blessing in disguise, because it taught my children how to be independent and figure things out on their own. I had friends whose kids were in high school and the parents were still trying to help them with their homework. So happy that wasn't me! Other mothers also gave me great advice and helped me feel like I was not in it alone. It truly takes a village to raise a family, and it is always OK to ask for help.
As moms, we know just how difficult it can be to balance our work lives with motherhood. If we are stretching ourselves out too thin, then we won't be our best selves professionally or for our families. As the world opens back up and we can return to some semblance of our normal lives, I hope these tips will help you find your balance and be the best working mom you can be.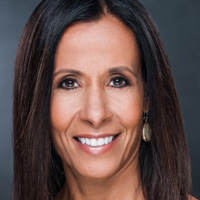 Registered Investment Adviser, ALINE Wealth
Gina Grippo-Martinez is a wealth adviser at ALINE Wealth. Her Wall Street days behind her, Gina currently holds her Series 7, 63 and 66 licenses, and helps her clients plan for their futures. She lives with her husband and their two daughters in Point Lookout, Long Island. For more information, please visit www.ALINEWealth.com.