Capital One Business Card Intro Offer Worth $2,775
Earn 150,000 Venture One miles with a Capital One Venture X Business Card Sign-on bonus.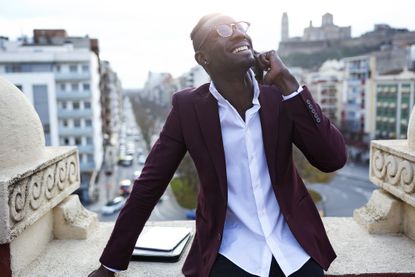 (Image credit: Getty Images)
This article only covers the business card offered by Capital One Venture X. We may get compensation if you visit partner links on our site. We may not cover every available offer. Our relationship with advertisers may impact how an offer is presented on our website. However, our selection of products is made independently of our relationship to advertisers.
The intro offer on the Capital One Venture X Business card is a jaw-dropping 150,000 bonus miles, worth between $1,500 and $2,775 when redeemed for travel. That's one of the most generous available of any rewards credit card. The catch? You must spend at least $30,000 on the card in the first three months of card ownership.
That $30,000 spend requirement is so steep, we debated whether or not to profile this card. But because the miles value is compelling we opted to include it with a few caveats.
Subscribe to Kiplinger's Personal Finance
Be a smarter, better informed investor.
Save up to 74%
Sign up for Kiplinger's Free E-Newsletters
Profit and prosper with the best of expert advice on investing, taxes, retirement, personal finance and more - straight to your e-mail.
Profit and prosper with the best of expert advice - straight to your e-mail.
You should only apply for this card if you can answer "yes" to at least one of these questions. And remember, you cannot charge personal expenses to a business card.
Does your business typically spend at least $10,000 a month on expenses that could be paid with a card?
Have you planned some major capital expenditure in the next three months, like a new corporate vehicle, computers or heavy equipment?
Were you planning to splurge on upgrades to your business that you can afford, like new office furniture?
If you answered "no" to the questions above, of you just don't like that spend requirement, there are plenty of other good options. For example, the Chase line of Ink Business cards recently launched $900 welcome offers with lower spend requirements.
Venture X Business Card Overview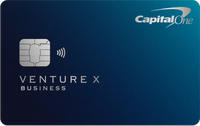 Capital One Venture X Business
This premium travel rewards business card is designed for higher-spending enterprises. To unlock the 150,000-mile intro offer, new cardholders need to spend $30,000 in the first three months.
The card offers powerful ways to rack up points, which may be redeemed on travel purchases at the rate of one point per penny. You may also transfer points to Capital One's travel partners, which may deliver value above a 1:1 redemption rate.
The Venture X Business card is a charge card, not a credit card, so you will need to pay your balance in full each month.
If the $395 annual fee gives you heartburn, remember that cardholders get a $300 credit for travel bookings each year, as well as an annual 10,000-mile credit.
Sign-up bonus: Earn 150,000 bonus points after you spend $30,000 on purchases in the first three months from account opening. According to The Points Guy, Capital One miles are worth 1.85 cents each, making the bonus offer worth up to $2,775 when redeemed for travel at a partner airline. The rate for a cash redemption is only a half penny for each mile, rendering the bonus worth only $750 in cash back.
Interest rate: Since this is a charge card that must be paid in full every month, there is no interest rate. Any unpaid portion of your bill will be charged a 2.99% late payment fee.
Annual fee: $395. This fee is about average for a premium card, but may be mostly offset by the $300 annual credit on Capital One Travel.
Foreign transaction fee: None, so this card is ideal for travel abroad.
Top rewards rate: Ten miles back on hotels and rental cars booked through Capital One Travel.
Other rewards rate: Five miles back on flights booked through Capital One Travel. Two miles back on all other purchases.
Annual rewards: Every year, you'll get 10,000 bonus miles after your account anniversary date. Plus, receive an annual $300 credit for bookings through Capital One Travel.
Business-friendly benefits: Free employee cards, with the ability to set individual spending limits on them. Authorized users do not get airport lounge access.
Travel lounges and benefits: As a premium travel rewards card, this Capital One card comes chock full of travel perks. Access 1,200+ participating VIP lounges, in more than 148 countries. Get unlimited free lounge visits for you and 2 guests. Lounges include fresh local food options, high-speed WiFi and relaxation rooms. Receive up to a $100 statement credit on Global Entry or TSA PreCheck®
Redemption: Miles earned are worth a penny each if you redeem them for travel on the Capital One portal, or you may transfer them to participating partners, potentially delivering more value for your miles. The cash back rate is only half a cent.
What Can You Spend the Bonus Miles On?
You may use the 150,000 bonus miles in several ways.
Book travel through Capital One's portal ($1,500 value): redeem miles on the company's travel portal on a 1:1 basis. This is the simplest way to get the full value of your bonus miles.
Transfer miles to a partner frequent flyer or hotel program ($1,500 variable value up to $2,775): Capital One partners with fourteen airlines and two hotel chains at a one-penny-per-point ratio, so you can easily transfer your Capital One miles to your preferred partner program. Since the points on these partner programs may vary in value depending on how and when you use them, the actual value of your transferred Capital One miles may be more or less than 1:1. Before you transfer miles, make sure the travel you want to book is available.

Two other transfer partners redeem less than on a 1:1 ratio. Taiwanese carrier EVA Air redeems at a 2:1.5 ratio, so you could redeem 10,000 Capital One miles for only $75 worth of EVA points. The French hotel chain Accor only offers a 2:1 ratio, meaning you only get fifty cents to the dollar on points transferred.
Redeem miles for expenses on a past trip ($1,500 value): Book your travel through your preferred travel website or travel agent using your Capital One Rewards card. Then, within 90 days from the date your travel purchase posts to your account, sign in to your account at capitalone.com and select Cover Your Travel Purchases. It may take a couple of months for the credit to post to your account.
Shop at Amazon.com ($1,200 value): You may redeem purchases at Amazon for 0.8 cents for each mile. Although this is slightly better than opting for cash back, it is still well below the redemption rate of many cash back credit cards.
Cash Back ($750 value): You should avoid redeeming your bonus for cash back, as it delivers the lowest value of any redemption type. By logging into your Capital One reward account, you will see options for cash back at the rate of one-half penny for each mile. You may redeem any amount for a check in the mail or an account credit.
Capital One Transfer Partners
The Capital One Venture rewards program has partnerships with 15 airlines, allowing cardholders to transfer Capital One Venture miles to the partner rewards programs. These partners cover destinations across much of the globe, including off-the-beaten-path destinations like Istanbul, Turkey and Barbados.
Capital One Venture rewards miles are worth one point on most of these carriers when you log in to your Capital One account, transfer Capital One miles to the frequent flyer account of a partner, and book your travel on the partner's website. These Capital One transfer partners are as follows:
When you transfer 1,000 Capital One miles to any of these transfer partners, you'll receive 1,000 miles or points with the following travel loyalty programs:
Aeromexico Club Premier (based in Mexico)
Air Canada - Aeroplan®
Cathay Pacific - Asia Miles (based in Hong Kong)
Avianca LifeMiles (based in Colombia)
British Airways Executive Club
Emirates Skywards (based in Dubai)
Etihad Guest (based in Abu Dhabi, United Arab Emirates)
Finnair Plus (based in Finland)
Flying Blue (for Air France and for KLM, based in the Netherlands)
Qantas Frequent Flyer (Australia)
Singapore Airlines KrisFlyer
TAP Miles&Go (based in Portugal)
Turkish Airlines Miles&Smiles
Virgin Red (based in the U.K. but partnered with Delta Airlines)
EVA Air - Infinity MileageLands (based in Taiwan).
This program carries a 2:1.5 transfer ratio, so 1,000 Capital One miles are only worth 750 miles when using this loyalty program.
The Capital One Ventures rewards program also partners with three hotel chains. Capital One miles are worth one point at each of these hotels, but are worth half as much if booked with Accor hotels chain.
Choice Privileges®
Wyndham Rewards
ALL - Accor Live Limitless, with a 2:1 transfer ratio. When you transfer 1,000 Capital One miles to this transfer partner, you'll receive 500 miles or points with its travel loyalty program.
Pros and cons of the Capital One Venture Rewards card
Pros:
Generous bonus offer.
Unlimited points that do not expire.
No foreign transaction fee.
Many perks designed for travelers, including price match, price alert, two free lounge visits per year, up to $100 reimbursement for a Global Entry or TSA PreCheck pass, and more.
Cons:
Annual fee of $395 (though partially offset by $300 annual travel credit).
Lack of flexibility when redeeming points.
Most travel partners are based abroad.
Low redemption value for cash back.
What to Consider Before Getting a Business Card
Before you apply for a business credit card, here are some potential things to keep in mind to determine whether it's the right move:
Your credit score: Most of the top business credit cards require good or excellent credit, which means a FICO credit score of 670 or higher. If your score is lower than that, your options may be limited.
Potential costs: Business credit cards often charge high interest rates, and some also assess an annual fee. You can avoid interest by paying your balance in full each month, but if you think you'll be carrying a balance, consider how potential interest charges could impact your bottom line. If you're thinking about getting a card with an annual fee, make sure you can get enough value from the rewards program and perks to make up for it.
Whether you can take on another financial account: Managing multiple financial accounts can be challenging. If you already have multiple personal and business accounts to keep track of, adding another one could make things more complicated. In some cases, it can make sense to stick with what you already have, as long as you have enough accounts to keep personal and business expenses separate.
Your reasons for wanting one: Business credit cards can help with everyday cash flow, but if you're looking to finance growth in your business beyond the initial stages, you may want to consider a small business loan instead. Also, don't think that using a business credit card will shield you from responsibility if your company goes under — business card issuers typically require a personal guarantee when you apply, so you'll still be personally liable for the debt.
Security: Make sure you can keep the account secure, particularly from potential business partners and employees.
Other Credit Card Deals and Perks
Disclaimer
As an independent publication dedicated to helping you make the most of your money, the article above is our view of the best deals and is not the opinion of any entity mentioned such as a card issuer, hotel, airline etc. Similarly, the content has not been reviewed or endorsed by any of those entities.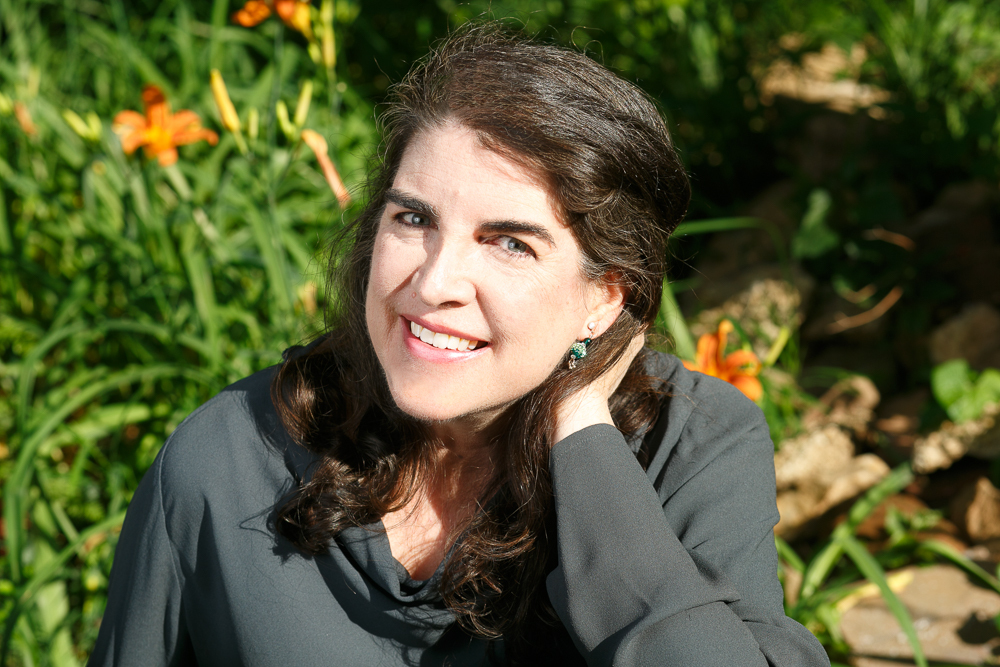 Personal Finance Editor, Kiplinger.com
Ellen writes and edits personal finance stories, especially on credit cards and related products. She also covers the nexus between sustainability and personal finance. She was a manager and sustainability analyst at Calvert Investments for 15 years, focusing on climate change and consumer staples. She served on the sustainability councils of several Fortune 500 companies and led corporate engagements. Before joining Calvert, Ellen was a program officer for Winrock International, managing loans to alternative energy projects in Latin America. She earned a master's from the U.C. Berkeley in international relations and Latin America.