At Last, You Can Get A Healthcare 'Pod' Experience At The Gym
A healthcare tech firm has launched the 'world's first A.I. doctor's office,' which will soon be installed in gyms, malls and offices nationwide.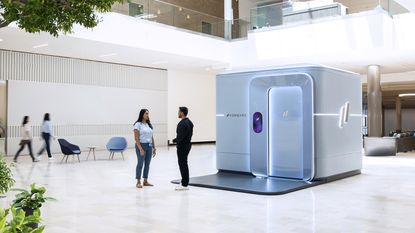 (Image credit: Courtesy of Forward)
You may soon be able to get your workout in with a side of cancer screening, diabetes testing and routine blood work.
Healthcare technology company Forward recently launched CarePods — self-serve, walk-in healthcare units entirely driven by artificial intelligence (AI) that, according to the company, "are designed to treat the issues of today and prevent the issues of tomorrow."
For a monthly membership fee of $99, the pods will work with a library of existing Forward Health Apps to address a range of both physical and mental health issues. Patients will have access to full-body scans and bloodwork, along with skin cancer screenings, mental health assessments and even COVID-19 testing.
Subscribe to Kiplinger's Personal Finance
Be a smarter, better informed investor.
Save up to 74%
Sign up for Kiplinger's Free E-Newsletters
Profit and prosper with the best of expert advice on investing, taxes, retirement, personal finance and more - straight to your e-mail.
Profit and prosper with the best of expert advice - straight to your e-mail.
CarePods will soon begin popping up in malls, gyms and offices starting in San Francisco, the Bay Area, New York, Chicago and Philadelphia. The company said it plans to double its footprint next year.
The company says on its website that patient data from CarePod visits will be securely transmitted to its platform, which will enable health progress monitoring, disease risk identification and in-depth evaluations using sensors, lab tests and vital sign measurements.
Virtual healthcare on the rise
Virtual, more accessible healthcare is on the rise. Amazon recently rolled out an offer for a $9/month virtual healthcare service through its One Medical unit. This followed the launch of its drone delivery service for medications and a messaging service that can diagnose ailments and prescribe medicine.
But patients might not be so quick to jump on board with an entirely AI-driven healthcare model like this one. According to a Pew Research poll last February, 60% of Americans would be "uncomfortable" with a healthcare provider relying on AI. Although, when it comes to the ways it might aid in correcting human error, the outlook is more positive.
"A larger share of Americans think the use of AI in health and medicine would reduce rather than increase the number of mistakes made by health care providers (40% versus 27%)," Pew found.
NYS's plan to protect patient data
In New York, elected officials are racing to keep up with the evolving scope of healthcare systems and address some of those concerns. Gov. Kathy Hochul recently introduced a state-wide proposal that would dedicate $500 million to improving cybersecurity in New York hospitals to help protect patient data from cyber attacks.
As part of the plan, hospitals would take steps both to protect current data by testing the tools currently in place and developing new ones to prevent future incidents.
As Kiplinger has previously reported, security systems are not foolproof and data breaches can occur in both AI and in-person healthcare. There has been a slew of cyber attacks targeting the healthcare industry this year, exposing the personal data of millions of patients.
Agencies including the Centers for Medicare & Medicaid Services advise people to take action. This includes enrolling in a credit monitoring service and obtaining a free credit report by calling 1-877-322-8228 or requesting it online .
RELATED CONTENT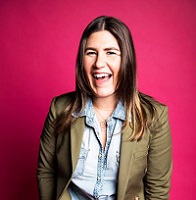 Jamie Feldman is a journalist, essayist and content creator. After building a byline as a lifestyle editor for HuffPost, her articles and editorials have since appeared in Cosmopolitan, Betches, Nylon, Bustle, Parade, and Well+Good. Her journey out of credit card debt, which she chronicles on TikTok, has amassed a loyal social media following. Her story has been featured in Fortune, Business Insider and on The Today Show, NBC Nightly News, CBS News, and NPR. She is currently producing a podcast on the same topic and living in Brooklyn, New York.