Drone Medicine Deliveries To Take Flight at Cleveland Clinic
Look, up in the sky! That drone might just have your medicines in tow.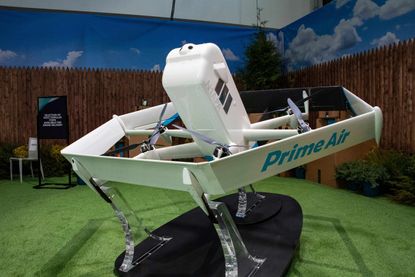 (Image credit: Getty Images)
Need your medications? Try looking up in the sky, because drones carrying prescription drugs and other supplies are increasingly making their way into the healthcare space.
Fresh on the heels of Amazon Pharmacy announcing drone delivery service in Texas, the Cleveland Clinic said it plans to use drones to deliver certain medications directly to patients' homes beginning in 2025.
"We are always looking for solutions that are cost effective, reliable and reduce the burden of getting medications to our patients," Cleveland Clinic Chief of Operations Bill Peacock said in a statement. "Not only are deliveries via drone more accurate and efficient, the technology we are utilizing is environmentally friendly."
Subscribe to Kiplinger's Personal Finance
Be a smarter, better informed investor.
Save up to 74%
Sign up for Kiplinger's Free E-Newsletters
Profit and prosper with the best of expert advice on investing, taxes, retirement, personal finance and more - straight to your e-mail.
Profit and prosper with the best of expert advice - straight to your e-mail.
Initially, the clinic will use drones to send specialty medicines and prescriptions to patients' homes from more than a dozen of its locations in Northeast Ohio. But it eventually plans to expand the service to include delivery of lab samples, prescription meals, medical and surgical supplies as well as items for hospital-at-home services, it said.
Earlier this month, Amazon Pharmacy said its College Station, Texas, customers can get their prescription medications delivered by its drone delivery service within 60 minutes of placing the order and at no additional cost.
"We're taught from the first days of medical school that there is a golden window that matters in clinical medicine," Amazon Pharmacy Chief Medical Officer Dr. Vin Gupta said in a statement. "That's the time between when a patient feels unwell and when they're able to get treatment. We're working hard at Amazon to dramatically narrow the golden window from diagnosis to treatment, and drone delivery marks a significant step forward."
No need to interact with the drones
Cleveland Clinic's drones will be loaded at one of its locations and fly at an altitude of 300 feet to a patient's home. Once there, it will deploy an autonomous delivery droid that will drop the package in a set area, such as the front steps of the home, and then fly back and dock itself. Patients will never interact with the drone and will be able to track their deliveries in real time, the clinic said.
Amazon's process is similar. The company's Prime Air drones fly at an altitude of 40 to 120 meters using what it calls "sense-and-avoid" technology to navigate around anything that might get in the way, such as people, pets or power lines, Amazon said. When the drone reaches its destination, it lowers itself above a delivery marker and uses computer vision to detect anything on the ground beneath it. If the delivery zone is clear, the drone releases the package and returns to the delivery center.
"Our drones fly over traffic, eliminating the excess time a customer's package might spend in transit on the road," said Calsee Hendrickson, director of product and program management at Prime Air. "That's the beauty of drone delivery, and medications were the first thing our customers said they also want delivered quickly via drone. Speed and convenience top the wish list for health purchases."
Last month, UPS received authorization from the Federal Aviation Administration (FAA) to conduct small package delivery through its UPS Flight Forward subsidiary. Other recipients of FAA-authorization for package delivery by drone include Zipline, which partnered with the Cleveland Clinic for its delivery service.
How to use Amazon's drone service
To use Amazon's service, which launched on October 18, customers need to select "free drone delivery in less than 60 minutes" at checkout. The company said that more than 500 medications that treat common conditions, such as the flu, asthma, and pneumonia are eligible for the service.
Related Content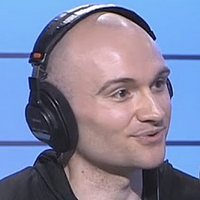 Joey Solitro is a freelance financial journalist at Kiplinger with more than a decade of experience. A longtime equity analyst, Joey has covered a range of industries for media outlets including The Motley Fool, Seeking Alpha, Market Realist, and TipRanks. Joey holds a bachelor's degree in business administration.