Investments In U.S.-Made Drone Technology Are Gaining Strength — The Kiplinger Letter
The U.S.-Made drone aircraft, software sector has been boosted by a crackdown on Chinese drones amid security concerns.
To help you understand what the future holds for drone technology amid regulatory burdens and China-dominated sales, our highly experienced Kiplinger Letter team will keep you abreast of the latest developments and forecasts (Get a free issue of The Kiplinger Letter or subscribe). You'll get all the latest news first by subscribing, but we will publish many (but not all) of the forecasts a few days afterward online. Here's the latest…
Hefty investment bodes well for the future for U.S. firms. Zipline, a delivery company, raised $330 million in funding this year, for example. Scores of other U.S. companies are raising similar, though smaller, sums, especially for drone hardware.
Even homegrown manufacturing is gaining, as a crackdown on Chinese drones by Congress amid security concerns boosts U.S.-made aircraft, flight controllers, software, etc. California-based Skydio, maker of autonomous drones, secured $230 million in February for a big expansion, partly due to China fears.
Subscribe to Kiplinger's Personal Finance
Be a smarter, better informed investor.
Save up to 74%
Sign up for Kiplinger's Free E-Newsletters
Profit and prosper with the best of expert advice on investing, taxes, retirement, personal finance and more - straight to your e-mail.
Profit and prosper with the best of expert advice - straight to your e-mail.
Among the notable U.S. drone vendors that are approved for military procurement include: AgEagle. Wingtra. Teal Drones. Vantage Robotics. BlueHalo. FlightWave. The enhanced security that is required for military compliance will spur business sales, too.
The elephant in the sky is still China's DJI, a Chinese technology company that dominates global sales of small drones and is used extensively by U.S. firms, local police agencies and more, because of its leading systems and low prices.
But the ecosystem of American-made drones will grow, buoyed by further federal and state China restrictions.
Amid an exciting advance of technology, including sensors, batteries, autonomous navigation, and artificial intelligence, look for lightweight delivery as a standout service that will grow fast over the next five years. Zipline, Alphabet, Amazon, FedEx and others are working on it. Walmart has already flown 10,000-plus deliveries and recently announced an expansion with Wing, an Alphabet division. It charges $4 per package under 10 pounds and can arrive in under 30 minutes. Expect rapid drone expansion in areas offering delivery.
Though the federal government is making headway on some key regulatory burdens, sanctioning flights over people and at night, and finalizing "license plates" for drones, the commercial industry is still clamoring for fully autonomous flight with a sweeping rule that clears the way for beyond-line-of-sight flights. Exemptions in recent weeks help, but only a new federal rule will unlock the full potential.
Meanwhile, look for more states to prepare for drones by cutting red tape and clarifying laws. Arkansas is particularly drone-friendly, according to one report.
Related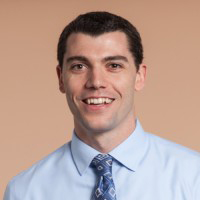 Senior Associate Editor, The Kiplinger Letter
John Miley is a Senior Associate Editor at The Kiplinger Letter. He mainly covers technology, telecom and education, but will jump on other important business topics as needed. In his role, he provides timely forecasts about emerging technologies, business trends and government regulations. He also edits stories for the weekly publication and has written and edited e-mail newsletters.
He joined Kiplinger in August 2010 as a reporter for Kiplinger's Personal Finance magazine, where he wrote stories, fact-checked articles and researched investing data. After two years at the magazine, he moved to the Letter, where he has been for the last decade. He holds a BA from Bates College and a master's degree in magazine journalism from Northwestern University, where he specialized in business reporting. An avid runner and a former decathlete, he has written about fitness and competed in triathlons.