What You Should Look for in a Financial Professional
The vast majority of Americans value the advice of a financial professional. Here's how to choose the right one for you.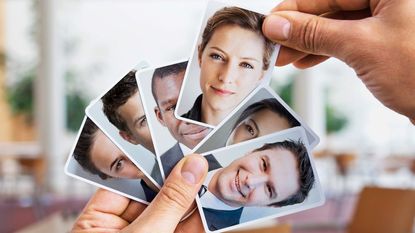 (Image credit: Getty Images)
For most Americans, the do-it-yourself approach to finances can only get you so far.
While many people start out managing their own long-term financial plan, when life changes bring new challenges, they may decide it is time to start working with a financial professional. These changes could be moving into a new stage of life, such as getting married or having a child, or considering financial opportunities, such as buying a home or starting a new job.
Regardless of the circumstances, the vast majority of Americans say they value the advice of a financial professional, according to the new 2022 Retirement Risk Readiness Study* from Allianz Life Insurance Company of North America (Allianz Life). In fact, nearly 9 in 10 (86%) said working with a financial professional would support their future ambitions.
Subscribe to Kiplinger's Personal Finance
Be a smarter, better informed investor.
Save up to 74%
Sign up for Kiplinger's Free E-Newsletters
Profit and prosper with the best of expert advice on investing, taxes, retirement, personal finance and more - straight to your e-mail.
Profit and prosper with the best of expert advice - straight to your e-mail.
So, how do you actually go about finding someone to help design a retirement income plan?
Finding a financial professional can feel like a daunting task. For many, the first step is asking for recommendations from family or friends. But, since financial health is often closely connected to age, a relative's financial professional, for example, may not be quite the right fit for you.
That's likely because you aren't in the same life stage. The latest Allianz Life study found that as people move closer and then into retirement, the skills they value or require from a financial professional change.
While 44% of respondents said making sure they have enough money is one of the most important things financial professionals can do to help, the study found that priorities change as people age. You will want a professional who can offer tailored financial strategies that fit not just your current life stage but also can offer contingencies providing for your financial future.
Here are a few tips for finding a financial professional who may be the best fit for you and your future.
Getting to know different types of financial professionals
Before you start asking for recommendations or searching online, ask yourself what kind of assistance you really want. You will also need to think about what type of compensation you would like the professional to receive. Some work on commissions, others on fees from your accounts and others on a combination of these.
A good initial step is to take some time and learn about the different types of financial professionals who could help you. There are varying types of financial professionals who have differing training, certifications and responsibilities.
One way to think about the different types of professionals is separating them by how they get paid. Fee-only professionals make money from fees clients pay for their services that could be a percentage of assets. Other professionals are paid by third parties through earning a sales commission for selling certain products.
Some financial professionals are designated as fiduciaries and bound by fiduciary duty. That means that they are legally required to work in their clients' best financial interest. Other professionals are held to a suitability standard, which means they need to make recommendations that are appropriate for you based on the questions you answer, like how comfortable you are at different levels of risk. While some advertising touts one method over another, the reality is that financial advisers are subjected to scrutiny from a number of regulatory bodies and have supervision over the advice and investments they offer.
Determine which services you need
Since finances are multifaceted, you will want to think through what kind of help you need. Is it specific to one area – budgeting, taxes, investment advice, retirement plans, debt repayment, insurance products, estate planning – or do you need assistance with every aspect of financial planning?
Keep in mind that your needs will likely change as you move through different life stages.
According to our study, people who are more than 10 years away from retirement are more interested in having a financial professional help them secure their children's financial future (35%), balance their budget (33%) and pay down debt (27%).
Those who plan to retire within the next 10 years are most interested in getting help with maximizing their Social Security benefit (34%) and making the best decisions about Medicare and health insurance (30%).
Retirees are more interested in professional help with maximizing investment returns (56%), protecting investments from market loss (45%) and minimizing their tax burden (43%).
You will want to find a financial professional with the right strengths for your distinct planning needs. Many financial professionals specialize in specific areas, such as retirement planning. Others may fit better for young people who are just starting out in their careers and want to build a solid financial foundation.
Finding the right fit
It's important that you take time to do your research and evaluate your options. If you really want help with retirement planning but your financial professional mostly focuses on taxes, you're wasting time that could be beneficial to achieving your goals. You should look for a professional or an office that can provide advice through all the future phases your future may hold. It is not unusual for individuals to change advisers throughout their financial life, but it takes time to build a relationship and trust so think of the future, not just the present.
Talk with several financial professionals before selecting one. Go into those initial meetings like a job interview. You want to find out more about this professional's systems and strategies, and make sure they feel like a good fit for both your personality and specific financial situation. While you want to do your research on the individual beforehand, regardless of how highly they might be rated by others, you need to feel you will be confident and comfortable with this person. They will know many details about you and your finances so trust is an ultimate goal.
If you're not sure what to ask, here are a few ideas.
What is your typical client like?
How would you describe your approach to helping clients?
What technology do you have to help clients?
Do you develop written financial plans?
How do you earn money?
The right financial professional can help you with financial strategies so you can live the life you desire. Because financial needs change over time, don't feel bad if you outgrow your current financial professional and determine it's time for a switch. As you move through life, make sure the relationship is still working for you. It is never easy to change, but change is inevitable.
*Allianz Life conducted an online survey, the 2022 Retirement Risk Readiness Study, in February 2022 with a nationally representative sample of 1,000 individuals age 25+ in the contiguous U.S. with an annual household income of $50k+ (single) / $75k+ (married/partnered) OR investable assets of $150k.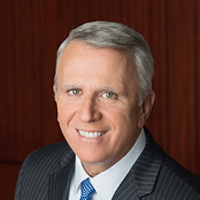 Vice President, Advanced Markets, Allianz Life
Kelly LaVigne is vice president of advanced markets for Allianz Life Insurance Co., where he is responsible for the development of programs that assist financial professionals in serving clients with retirement, estate planning and tax-related strategies.