Choosing a Financial Adviser: The Fiduciary Dimension
Do you know what a fiduciary is? Is the financial professional you're working with a fiduciary? Here's how to find out, and why it's important to know.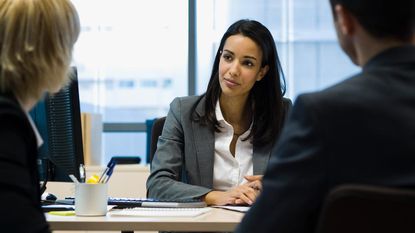 (Image credit: Getty Images)
Even the most experienced investors sometimes reach a point where the challenges of balancing a broad range of financial objectives are too complex or time-consuming.
That's where a trusted financial adviser can help.
Many people find financial advisers by asking for recommendations from friends or co-workers. While this is a good starting point, it's important to understand an adviser's service model, compensation structure and whether they're qualified to both develop a financial plan and manage investments.
Subscribe to Kiplinger's Personal Finance
Be a smarter, better informed investor.
Save up to 74%
Sign up for Kiplinger's Free E-Newsletters
Profit and prosper with the best of expert advice on investing, taxes, retirement, personal finance and more - straight to your e-mail.
Profit and prosper with the best of expert advice - straight to your e-mail.
Whether you're beginning your search or already have a meeting with a financial adviser scheduled, you should know the answers to the following questions — and understand their implications:
Does the financial adviser serve his or her clients in a fiduciary capacity?
How is the financial adviser compensated for his or her services?
How can you research a financial adviser's background and service model?
How do you determine which kind of financial adviser is right for you?
That's a lot of ground to cover, so let's focus on the importance of knowing whether the financial adviser will serve you in a fiduciary capacity. First, start with the basics.
What is a fiduciary?
In its most basic form, a fiduciary is an investment professional who must act in his or her clients' best interests. In practice, this generally means:
The adviser uses an objective, documented process for evaluating and recommending cost-effective investment options based on a thorough understanding of each client's unique investment objectives and risk tolerance.
The adviser is paid directly by the client, usually as a percentage of the assets he or she manages for the client.
The adviser receives no commission or other payouts from investment companies or funds recommended to clients.
The adviser must minimize and disclose potential conflicts of interest that could affect his or her ability to serve in a client's best interests.
A quick way to find out whether a financial adviser is a fiduciary is to understand how they're licensed and regulated. The majority of advisers fall into two categories: investment advisers and registered representatives.
Investment advisers
Formally known as investment adviser representatives (IARs), all investment advisers are fiduciaries. They're legally required to act in their clients' best interests when offering investment advice and managing portfolios. Investment advisers can be licensed by one or more state securities regulators, the Securities and Exchange Commission, or both.
Investment advisers receive fee-based compensation, meaning that they are paid directly by clients, often as a percentage of the assets they manage for that client but sometimes on a fixed or hourly basis.
Registered representatives
Also called brokers, registered representatives work for brokerage companies and are licensed by the Financial Industry Regulatory Authority (FINRA), and their state's securities regulator.
Registered reps trade stocks and bonds and sell investment products, such as mutual funds and annuities. They are not paid directly by clients. Instead, they earn commissions for executing trades and receive compensation from investment companies for selling their products.
Registered reps must adhere to the suitability standard when recommending products for clients. This means that their recommendations must align with the client's investment objective, risk tolerance and budget. However, as long as these products are suitable, registered reps may recommend products that pay them the best commissions. Because this compensation structure prevents them from acting with "undivided loyalty" to their clients, registered reps cannot claim to be fiduciaries.
Dually registered financial advisers
Many investment advisers are also registered representatives. These dually registered professionals have the flexibility to offer investment advice and to execute trades and offer products such as 529 plans, annuities and insurance to their clients.
While dually registered advisers cannot earn commissions from a pool of assets they are managing for clients in a fiduciary capacity, they may receive commissions from other products. For example, an investment adviser who is paid by the client to manage an IRA may receive commissions as a registered representative for selling a variable annuity to that same client. In such a situation, the adviser needs to make sure this sale doesn't present an unresolvable conflict of interest that would prevent him or her from acting in that client's best interest.
Financial planners
Many financial advisers are also financial planners. A financial planner can work with you to develop integrated saving, budgeting and investment strategies to address savings goals, such as retirement and your children's higher education.
Note that not all financial planners are investment professionals. Some will charge a flat fee to develop a financial plan with specific savings and investment goals, which you would then take to an investment professional to execute.
Since there is no regulatory oversight of financial planners who don't offer investment advice, it's important to research their qualifications for the role. The easiest way to do this is limit your search to those who are CERTIFIED FINANCIAL PLANNER™ (CFP®) professionals.
CERTIFIED FINANCIAL PLANNER™ is a certification owned and awarded by the Certified Financial Planner Board of Standards, Inc. (CFP Board). To earn this certification, these individuals must have:
Completed financial-planning related college or university-level coursework through a program registered with CFP Board;
At least three years of previous applicable professional financial planning experience;
Successful completion of the CFP® Certification Examination, which assesses the professional's ability to apply the financial planning knowledge, in an integrated format, to financial planning situations.
Those authorized to use the CFP® certification must meet rigorous professional standards and agree to act with integrity, objectivity, competence, fairness, confidentiality, professionalism and diligence when dealing with clients.
In practice, this means that any CFP® professional, whether an investment adviser, registered rep or both, must serve his or her clients in a fiduciary capacity.
Should your financial adviser be a fiduciary?
That really depends on what kinds of professional advice you're looking for and how you would like to pay for that service. But the rule of thumb generally is to choose a fiduciary if:
You're looking for an investment professional who will offer investment advice and portfolio management services that are solely in your best interests.
You're looking for someone to advise you on the composition of your entire portfolio, rather than simply recommend a specific product.
You want this individual to also provide financial planning services as a CERTIFIED FINANCIAL PLANNER™ professional.
You're willing to pay for the adviser's services directly.
Are there situations where you might not need a financial adviser who is a fiduciary? Certainly. You might want to consider a registered representative if:
You're comfortable with the idea of an adviser who makes "suitable" investment recommendations that don't necessarily align with your best interests.
You're only looking for guidance on specific kinds of stocks, bonds or mutual funds to invest in, rather than oversight of your investment portfolio.
You'd prefer not to pay an adviser directly and are comfortable with this individual receiving commissions from selling investment products and trading.
Again, it's important to remember that many financial advisers are dually registered as investment advisers and registered reps and that these professionals can serve you in either capacity.
How can you check a financial adviser's fiduciary status and reputation?
You can look up any adviser by name at https://brokercheck.finra.org/.The site will tell you if the adviser is a registered representative, investment adviser, or both, and provide details about their history and any historical violations of industry regulations.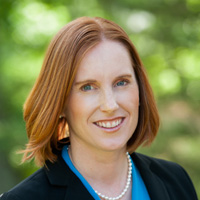 Financial Adviser, Partner, Canby Financial Advisors
Joelle Spear, CFP® is a financial adviser and a partner at Canby Financial Advisors in Framingham, Mass. She has an MBA with a finance concentration from Bentley University.
Securities and advisory services offered through Commonwealth Financial Network®, Member FINRA/SIPC, a Registered Investment Adviser.