Bill and Melinda Gates End Their Marriage, But Their Inspiration Lives on
Their shared commitment to giving inspired others — including me — to give big, too. I formed the non-profit Savvy Ladies to help women take financial control of their lives. No matter what the Gates divorce brings, I'm sure their important charitable work will continue, as will mine.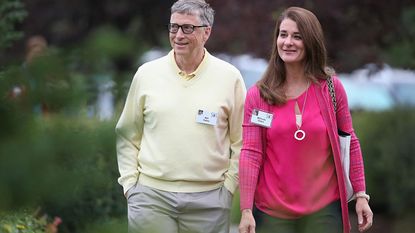 (Image credit: Getty Images)
While some look to England's prince and princess across the pond as their happily ever after dream, I tend to look to those champions of doing good in the world, Bill and Melinda Gates.
Sadly, being a good person and having a deep commitment to making a profound change in the world does not necessarily translate into making a marriage work. Bill Gates, co-founder and former CEO of Microsoft, and his wife, Melinda French Gates, announced their divorce, after 27 years of marriage, on Monday. The announcement shattered the idealized image of the philanthropic couple praised for building an equal partnership throughout their marriage and their work together. Bill and Melinda Gates wrote in a statement that Bill Gates tweeted out, "After a great deal of thought and a lot of work on our relationship, we have made the decision to end our marriage."
Philanthropic Pioneers
Bill and Melinda pioneered "big philanthropy" by donating more than half of their net worth to important causes focused on education, gender equality and health care. Today, the foundation has more than $51 billion in assets, making it one of the world's wealthiest foundations. According to the website, the Gates Foundation has awarded grants to 1,190 charitable organizations, with many more dollars donated directly.
Subscribe to Kiplinger's Personal Finance
Be a smarter, better informed investor.
Save up to 74%
Sign up for Kiplinger's Free E-Newsletters
Profit and prosper with the best of expert advice on investing, taxes, retirement, personal finance and more - straight to your e-mail.
Profit and prosper with the best of expert advice - straight to your e-mail.
This philanthropy-focused power couple single-handedly raised the bar for giving big and helping inspire others to give more. The Gateses were instruments in launching The Giving Pledge, encouraging billionaires to commit to giving the majority of their wealth to charity. Bill Gates explains, "This is about building on a wonderful tradition of philanthropy that will ultimately help the world become a much better place."
Today, The Giving Pledge includes more than 200 of the world's wealthiest individuals, couples and families, representing over 25 countries worldwide. To leverage the impact of the dollars donated, the Giving Pledge team helps billionaire members to best leverage their dollars to tackle some of the world's biggest challenges.
Giving Back after My Grandmother's Tragic Death
The Bill and Melinda Gates Foundation, launched in 2000, inspired me to want to give big, as well. Shortly after, I founded Savvy Ladies, a non-profit that champions women, encouraging them to take control of their finances and achieve financial security, in order to advance women's empowerment. I have a strong desire, passion and laser-like focus to tackle the economic instability that millions of women face each day. Growing up, I watched my grandmother struggle in a physically and emotionally abusive marriage. Grandma explained to me that she felt financially trapped, and she eventually died as a result of the violence. I will never forget sitting in the hospital, holding her hand and saying goodbye. That pain transformed me into the changemaker I continually aspire to become.
At the young age of 27, financial resources were tight, and I realized that hard work alone would not allow me to expand the services that Savvy Ladies provides. I made it my mission to become highly financially successful to follow the Gateses' road map. My obsessive drive paid off, and I built Francis Financial, one of the most successful female-owned wealth management practices in the country. With my financial security in place, I could supercharge my giving by donating the vital funds needed to expand the mission-driven work of Savvy Ladies.
Over the last two decades, Savvy Ladies has worked with thousands of women, helping them tackle some of the most difficult financial situations. I in no way compare myself to Bill and Melinda and their massive success at tackling some of the most challenging education, health and gender equity problems of the time, but we do share a commitment to giving back and making a better future.
The Future for Bill and Melinda
While the financial details of Bill and Melinda Gates's divorce are not yet clear, what is evident is their commitment to their family and their foundation. Millions of lives are dependent on the generous support of Bill and Melinda's Foundation, and I do not doubt that they both will continue to support the foundation and remain role models for giving big in a meaningful and high-impact way. I have no doubt that as Bill and Melinda go their separate ways, they will each forge their own path while continuing to do good in the world.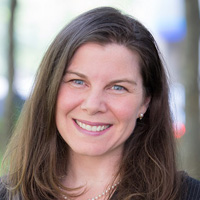 President & CEO, Francis Financial Inc.
Stacy is a nationally recognized financial expert and the President and CEO of Francis Financial Inc., which she founded 15 years ago. She is a Certified Financial Planner® (CFP®) and Certified Divorce Financial Analyst® (CDFA®) who provides advice to women going through transitions, such as divorce, widowhood and sudden wealth. She is also the founder of Savvy Ladies™, a nonprofit that has provided free personal finance education and resources to over 15,000 women.