Financial Planning Lessons Regular Folks Can Learn from Professional Athletes
The image we have of lucrative contracts and lavish lifestyles for baseball players and other pro athletes can be pretty far off base. In fact, these sports stars often face the same financial issues the rest of us do.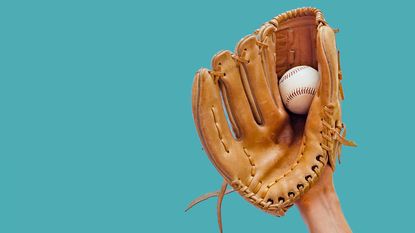 (Image credit: Getty Images)
Baseball season is in full swing now. While the finances of baseball players and other professional athletes are not quite the same as yours or mine, what can we learn from their financial challenges? A lot, according to a financial planner for players on three pro teams.
I interviewed Scott Morrison for his take on the financial curveballs he faces while working with his clients. He's the President of Pennant Asset Management (opens in new tab) and a financial planner for professional athletes on teams including the New York Mets, the Chicago White Sox and the Oakland Athletics.
Hey, Big Spenders?
Matt Goren: What is the first impression people have when you say you work with professional athletes to help manage their finances?
Subscribe to Kiplinger's Personal Finance
Be a smarter, better informed investor.
Save up to 74%
Sign up for Kiplinger's Free E-Newsletters
Profit and prosper with the best of expert advice on investing, taxes, retirement, personal finance and more - straight to your e-mail.
Profit and prosper with the best of expert advice - straight to your e-mail.
Scott Morrison: Athletes often carry around the "dumb jock" stereotype that they want to blow all their money faster than they receive it. Does it happen from time to time? Unfortunately, yes. But what has surprised me most is that athletes are coming in more educated now than ever before – many are frugal and want to track every penny of where their paycheck goes.
Matt Goren: Frugal athletes is definitely not my stereotype. Is this a baseball thing?
Scott Morrison: I think the sport definitely has something to do with it. In baseball, it usually takes a while to get to the major leagues after draft day. Minor league salaries and lifestyles are, to be kind, not very luxurious, so there is a very real concern about how they will survive financially until they get called up to the big leagues. It forces players to be smart and to make their money last.
Matt Goren: We hear about some giant contracts, but they're not very common. More often, an athlete gets a signing bonus to join the team and maybe a short contract. Professional athletes don't normally see the big dollars until their second deal – if ever.
Scott Morrison: With athletes, we often plan as if they aren't going to make another cent on top of their signing bonus. If and when they do make it to the big leagues and sign multiyear contracts for multimillions, then the fun can really begin. But from the start, we have to protect their initial lump sum with the correct budgets and strategies.
Their Biggest Challenge May Sound Familiar
Matt Goren: What is the biggest challenge you encounter?
Scott Morrison: Taxes! One of their biggest concerns is the amount of tax they have to pay on their signing bonuses and then again in the future on their major league contracts. Players often overlook that this large lump sum isn't as large as it first appears.
Matt Goren: And that's a lesson for the rest of us: Our take-home pay after taxes is much less than our gross pay. What other challenges do they have? Do you see problems with overspending?
Scott Morrison: Ultra-luxurious items are the No. 1 spending problem I run into. Aside from the designer items – the Louis backpack, the Gucci wallet, the Yeezy's, etc. – many newly drafted athletes want to buy the Porsche and the million-dollar-plus home all with their signing bonus. I go through the taxation presentation and then, all of a sudden, they get a lot more realistic.
To be sure, not every penny needs to go into the bank – but we need a realistic approach that considers their uncertain longevity on the field. Is the boat, car and house out of the question? Absolutely not! All I'm saying is, depending on the signing bonus, maybe one or two of those items can be shelved until they are making big league salaries.
Matt Goren: Like retirement savings nest eggs, I'm sure that on-the-field money can be multiplied with sound investments. What sorts of challenges do you see there?
Scott Morrison: The biggest mistake I find that young players make is not all that different than young professionals with their retirement savings – they don't understand the concept of putting their money to work for them, and they think it's OK to leave their money on the sidelines. Once they see how important and beneficial it is to have their money appropriately invested, they all say the same thing: "I wish I had started earlier."
Some Interesting Investment Choices
Matt Goren: Are there certain types of investments that athletes ask you about?
Scott Morrison: I have found an obsessiveness around real estate. So many young athletes want to dig into the cryptocurrency world as well – it's crazy!
I also get a lot of requests from my clients asking about getting involved with childhood friends' or distant family members' businesses. There is always a long-lost friend or cousin who comes out of the woodwork asking for an influx of cash into their business, and it's important for athletes to be prudent when considering those investments.
Matt Goren: Good that they found you, then. How do you usually meet your clients?
Scott Morrison: Being a former Division I baseball player, I understand many of the complexities they are dealing with. I've known some of my clients since before they became professional athletes. Ultimately, the reason clients choose an adviser is because of relatability and relationships. Players want to trust their money with someone who they feel comfortable with.
Matt Goren: If you need a "pitch" to your clients at all, what would that pitch be?
Scott Morrison: Utilize a professional financial adviser who understands your situation so we can put the right guardrails in place. By working with a professional, athletes can focus on their performance on the field and – to the extent it makes sense – enjoy their money now. They've worked hard for their money, and we want them to enjoy it! We also want to make sure that they don't have to work another day once their career is over if they don't want to!
The Bottom Line for Athletes and the Rest of Us
Matt Goren: And that, to me, sounds exactly like why so many everyday people work with a financial professional.
Scott Morrison: Sure, the numbers change, but the strategies for the most part don't – depending on the risk tolerance and suitability. Ultimately, we want to preserve our clients' wealth not just for years to come, but for generations to come. It doesn't matter if it's a professional athlete or a business owner, or families and individuals, I want our clients to enjoy their hard-earned assets. But no matter who it is, we want to encourage intentional, smart decisions.
Matt Goren: Agreed – thanks, Scott, for your insights! To everyone reading, you don't have to be a big-league player to make great plays with your money. Focus on the long term, invest for your future, and avoid the temptation to buy that new yacht. If you need some coaching and guidance, make sure to reach out to a professional financial planner who can help you reach those goals.
This article was written by and presents the views of our contributing adviser, not the Kiplinger editorial staff. You can check adviser records with the SEC or with FINRA.
Assistant Professor of Financial Planning, The American College of Financial Services
Matt J. Goren is an Assistant Professor of Financial Planning at The American College of Financial Services (opens in new tab)who focuses on the interplay of personal finance and psychology. In addition to teaching and developing content, he provides strategic consulting on financial literacy initiatives and hosts a personal finance radio show, Nothing Funny About Money, which was named 2018's most outstanding consumer financial information resource by the AFCPE.