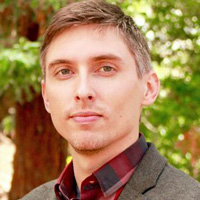 Matt J. Goren, Ph.D., CFP®
Assistant Professor of Financial Planning, The American College of Financial Services
Matt J. Goren is an Assistant Professor of Financial Planning at The American College of Financial Services. He was previously a professor in the Financial Planning program at the University of Georgia.
Goren focuses on the interplay of personal finance and psychology. As a pro bono financial adviser and instructor, he's worked with over 4,000 individuals across the United States. His personal finance radio show, Nothing Funny About Money, was named 2018's most outstanding consumer financial information resource by the AFCPE.
Goren has provided strategic consulting to small fintech start-ups, large land-grant universities, and Fortune 500 corporations. He's created and expanded financial literacy programs that help thousands of students from children to seniors. In 2017, his team at the University of Georgia's ASPIRE Clinic was named Pro Bono Advisors of the Year by Financial Planning Magazine.
He received his doctorate in psychology from UC Berkeley in 2014 and his CFP® in 2018.
Email: matt.goren@theamericancollege.edu | Website: www.theamericancollege.edu/our-people/faculty/matt-goren