OK Boomer vs. Avocado Toast: How to Talk Money Across Generations
It's time to quit the judgmental money blame game. Let's open up some healthy lines of communication instead. It's something that can benefit us all, and it can even be fun.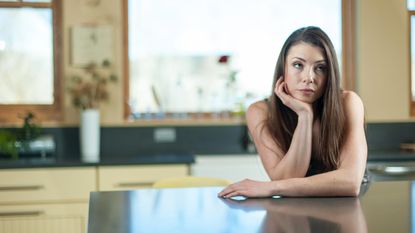 (Image credit: Getty Images)
Since Baby Boomers entered adulthood in the late 1960s and early 1970s, the American financial landscape has changed drastically and is almost unrecognizable. Most middle-class Americans used to expect pensions. Now, pensions are gone and 401(k)s are in. Credit cards, invented in the 1970s, have become the dominant way middle-class Americans spend their money. Oh, and you may have heard about exploding debt levels and housing prices.
Because of this, it may be very difficult for a member of an older generation to communicate about money with someone younger. That's too bad – talking about money, especially with family, predicts better money management. Before we fall back on "OK Boomer" and "avocado toast" insults, let's get some advice from author, speaker and financial communication expert Kathleen Burns Kingsbury, founder of KBK Wealth Connection and the author of Breaking Money Silence.
Matt: Is "money silence" a problem all generations face?
Subscribe to Kiplinger's Personal Finance
Be a smarter, better informed investor.
Save up to 74%
Sign up for Kiplinger's Free E-Newsletters
Profit and prosper with the best of expert advice on investing, taxes, retirement, personal finance and more - straight to your e-mail.
Profit and prosper with the best of expert advice - straight to your e-mail.
Kathleen: Money shame is prevalent in our society and runs across generations. You may think that Millennials, who are confident talking about sex and drugs, might also be comfortable discussing something as intimate as finances – yet they struggle with the same reluctance to be open about their saving and spending habits as Baby Boomers and Gen Xers. Where these two cohorts may feel embarrassed when they make a financial mistake, Millennials and Gen Zers may feel overly judged by older generations for their financial habits. It all adds up to a continued disconnect. There is good news, however: a 2019 TD Ameritrade/Harris Poll study found 71% of Millennials agree that "society would be healthier if people felt they could discuss personal finances more," meaning there's an opportunity to give Millennials – and younger generations – a road map for engaging in these dialogues.
Matt: Why does it matter if we talk about money across generations?
Kathleen: There are many reasons, but one that has come up recently is around estate planning. Over the past year, when you turn on the news and see the daily updates on COVID-19 deaths, your mortality hits you in the face. Older generations often find that it is important to pass on some assets to their younger generations, so estate planning should be a priority.
The silver lining of the pandemic is that it forced many of us to gain clarity on what really matters. Is it making more money? Spending time with loved ones? Traveling? Leaving a legacy? Lately, my estate planning colleagues and friends have been busy updating wills and trusts – suddenly, what was on the "I will get to that one day" list has become more urgent.
Matt: Does talking about money always need to be morbid or stressful?
Kathleen: No, talking about money can be fun. In fact, if we made learning about finances and discussing money a more personally rewarding and positive experience, it would go a long way toward ending money silence.
I find financial psychology and behavioral finance are great ways to make conversations about money more interesting and less threatening. When I coach women or couples, I encourage them to start by sharing their family money messages about saving and spending as well as their financial successes. This allows individuals to understand what is behind their decisions and behaviors without being judgmental. Also, sharing successes sets the tone for positive, upbeat conversations, opposed to a down-and-dirty fight about who is right and who is wrong when it comes to money management.
Matt: Any other tips for how to lighten the money conversation?
Kathleen: I recommend pairing a financial conversation with a fun activity. This way, you start to associate money talk with positive events. For example, if you spend 20 minutes talking about finances as a couple, why not conclude the meeting with an ice cream or a dance party? Money conversations don't have to be overly serious and boring all the time.
If you are breaking money silence with a parent from the Boomer generation, ask them to play you their favorite song or share a story about their favorite concert – then ask them what they think were the money messages in the song or during the period of the concert. It is an interesting way to learn something about your parent and gain insight into their money personality.
Matt: Any other tools or resources you want to share?
Kathleen: If people want to hear us have a good time talking about money, they can listen to our podcast episodes about weddings and honeymoons on Nothing Funny About Money. My website, www.breakingmoneysilence.com, also has educational resources for individuals and financial advisers alike.
Matt: Thank you, Kathleen, for chatting with me, again!
If you need more help having the money talk with your family, try reaching out to a financial counselor through the Association for Financial Counseling & Planning Education (AFCPE) or a financial therapist through the Financial Therapy Association. You can also refer to The American College of Financial Services' YourAdvisorGuide to help you find the best financial professional for you. These conversations are tough – you don't need to go it alone.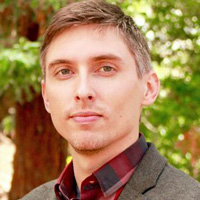 Assistant Professor of Financial Planning, The American College of Financial Services
Matt J. Goren is an Assistant Professor of Financial Planning at The American College of Financial Services who focuses on the interplay of personal finance and psychology. In addition to teaching and developing content, he provides strategic consulting on financial literacy initiatives and hosts a personal finance radio show, Nothing Funny About Money, which was named 2018's most outstanding consumer financial information resource by the AFCPE.