Watch Out for COVID Cons
Isolated seniors are particularly vulnerable to pandemic-related scams.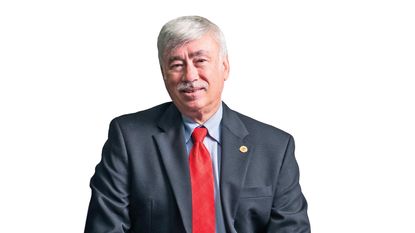 (Image credit: Rob Culpepper)
Joe Borg is director of the Alabama Securities Com­mission and president of the North American Securities Administrators Association.
The North American Securities Administrators Association says it has disrupted more than 200 pandemic-related scams. Why the increase? Anytime there's a major event that causes stress in people—a natural disaster, an economic collapse or anything that creates fear on a large scale—there's a chance that there's going to be a fraud component. We saw the same thing with Hurricane Katrina and 9/11. And the pandemic is a perfect storm for con artists. People are at home, they're isolated, and they're available. Scammers know that the economy is in turmoil, so they combine all those factors to make a friendly pitch.
What kind of scams are you seeing? Throughout the pandemic, we've seen everything from phony vaccines and fake cures to scams promising to double your retirement savings. We're also seeing an increase in romance scams. Widows and widowers who can't go to their church functions or other places to meet people are being targeted. Scammers start conversations with them online and persuade them to give up their money. Scammers are also trolling social media to look for religious affiliations and political leanings, which they use to pitch to folks with certain traits. After all, how could you not trust somebody who thinks like you?
Subscribe to Kiplinger's Personal Finance
Be a smarter, better informed investor.
Save up to 74%
Sign up for Kiplinger's Free E-Newsletters
Profit and prosper with the best of expert advice on investing, taxes, retirement, personal finance and more - straight to your e-mail.
Profit and prosper with the best of expert advice - straight to your e-mail.
Who are the primary victims and why are they particularly vulnerable? It would be an understatement to say that seniors are the primary target for many scams. They're home, and they're almost incommunicado. Their children and grandkids can't come visit them anymore. They have money in the bank, usually in savings accounts, and they're worried about Social Security and health care. These are the kinds of things that scammers know how to take advantage of and make seniors readily vulnerable to fraud.
What are state securities regulators doing to stop this problem? We're continuing to monitor the internet, averaging two to two-and-a-half newly discovered frauds each day. We issue orders to shut them down, and if the schemes are based in the U.S., we're sometimes able to freeze and track the funds that have been stolen. But the majority of scams seem to be coming out of countries in Eastern Europe, Asia and Africa. For all practical purposes, a con artist can be located anywhere in the world in today's technologically connected community. And if the victims have sent the money offshore via wire transfers or gift cards, it's almost impossible to recover.
What can people do to protect elderly family members from scams? Make sure trusted family members are in constant communication with seniors. Has anyone tried to talk them into an investment? Has someone told them they have won a prize, but they have to pay taxes up front? The conversations must be done with great respect, as seniors may not talk to their children and trusted relatives if they feel that their competence is being called into question. And if your family members are starting to suffer from memory loss, review their financial accounts for signs of fraud.
Staff Writer, Kiplinger's Personal Finance
Emma Patch joined Kiplinger in 2020. She previously interned for Kiplinger's Retirement Report and before that, for a boutique investment firm in New York City. She served as editor-at-large and features editor for Middlebury College's student newspaper, The Campus. She specializes in travel, student debt and a number of other personal finance topics. Born in London, Emma grew up in Connecticut and now lives in Washington, D.C.