7 Best Value Stocks for the 'Great Rotation'
Numerous analysts are gaining confidence about a coming rotation into value. These are seven of the best-rated value stocks for just such a market shift.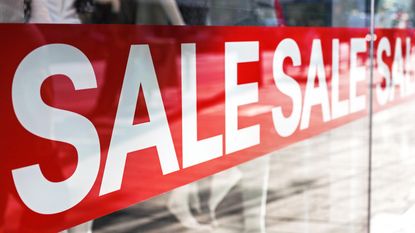 (Image credit: Getty Images)
Investors have been waiting for value stocks to catch up to growth stocks for a decade now, and some think they're seeing signs of the long-awaited rotation from pricey stocks to cheap ones.
Value stocks had a heady few days in the second week of November when they trounced some of the biggest growth names in the market. Investors sold the likes of Amazon.com (AMZN (opens in new tab)), Google parent Alphabet (GOOGL (opens in new tab)) and Microsoft (MSFT (opens in new tab)) in favor of some of the market's sleepier names.
Whether the great rotation from growth to value is here to stay or not, it could still continue to affect share prices in the short to medium term. Goldman Sachs, for its part, recently gave clients a heads-up on the potential for rotation.
"The market might be poised for a temporary rotation out of growth stocks into stocks more sensitive to upcoming macroeconomic changes," Goldman Sachs writes. "Rising bond yields and improving economic growth can trigger these rotations, and Goldman expects both of these to occur in the next few months, especially if a vaccine for COVID-19 is announced."
These elevated expectations prompted us to find some of the market's best value stocks. To that end, we screened the Russell 1000 Value Index for stocks with market values of at least $50 billion. In keeping with the value theme, our stocks also had to trade at a discount to the S&P 500 by projected earnings. Lastly, they also had to be Buy-rated or better by the analysts who cover them.
After taking into account analysts' scores, equity research and company fundamentals, we've homed in on seven of the best big value stocks to get ahead of any great rotation.
Data is as of Nov. 11. Dividend yields are calculated by annualizing the most recent payout and dividing by the share price. Analyst rankings from S&P Global Market Intelligence, which surveys analysts' stock ratings and scores them on a five-point scale, where 1.0 equals Strong Buy and 5.0 means Strong Sell. The closer the score gets to 1.0, the stronger the Buy call.