6 Small-Cap Dividend Stocks to Buy Now
Small-cap stocks aren't generally seen as income-building investments, but the names on this list offer hefty payouts for shareholders.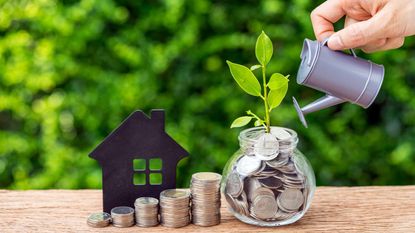 (Image credit: Getty Images)
Small caps are not known for income.
In fact, the dividend yield on the iShares Russell 2000 ETF (IWM (opens in new tab)) – the exchange-traded fund that tracks the Russell 2000 index of small-cap stocks – is about 0.8%. But the small-cap dividend stocks featured here all have yields north of 2.5%.
Small caps are often described as "bunny stocks" because they can sit for a while then hop. Many of the small-cap dividend stocks shown here have done just that, displaying lackluster performance during shorter time frames, but consistently hitting new highs over the long term.
And combined with a hefty and growing dividend, these small-cap stocks have provided investors with compelling total returns over the long haul.
Worth keeping in mind is that paying and growing a dividend takes financial strength, too, which can help investors sleep better at night in an all-too volatile world.
That said, here is a list of six small-cap dividend stocks to buy now. Keep in mind, though, that buying shares of any small company – even one with an attractive payout – can be risky, given their shares are prone to make volatile moves in either direction. But the payoff can be nice for investors willing to accept more risk, especially when there's an attractive dividend to boot.
Data is as of Aug. 12. Dividend yields are calculated by annualizing the most recent payout and dividing by the share price. Stocks are listed in order of lowest to highest dividend yield.