Stock Market Today: S&P Inches Toward Bear Market
Another red-hot producer price index reading sent stocks on a choppy ride to modest losses Thursday.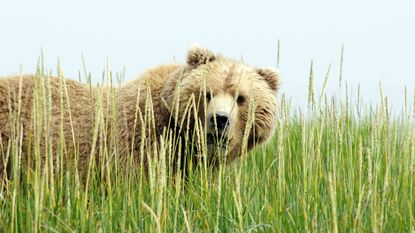 (Image credit: Getty Images)
A day after Wall Street was told consumer prices continued to rise at an uncomfortably rapid rate in April, it learned the same about producer prices. The result was another choppy session that saw many stocks finish in the red.
The Bureau of Labor Statistics said Thursday that the producer price index (PPI) roared ahead by another 11% year-over-year last month – only a hair slower than March's record 11.5% print, and a touch higher than expectations.
"Given the clear inflation problem and the Fed's unwavering commitment to fighting it, the market may see more downside before it sees durable relief," says Liz Young, head of investment strategy at SoFi. "Despite the major drawdowns we've already seen in tech stocks and the Nasdaq broadly, we are still only two hikes into the tightening cycle and likely need to get through at least two more before we can confirm whether or not it's 'working.'"
Subscribe to Kiplinger's Personal Finance
Be a smarter, better informed investor.
Save up to 74%
Sign up for Kiplinger's Free E-Newsletters
Profit and prosper with the best of expert advice on investing, taxes, retirement, personal finance and more - straight to your e-mail.
Profit and prosper with the best of expert advice - straight to your e-mail.
Some experts emphasize additional sources of downward pressures on equities right now.
"Weakness/volatility in the crypto complex has increasingly been weighing on sentiment, and that was paramount again ahead of the open," says Michael Reinking, senior market strategist at the New York Stock Exchange. Bitcoin closed down another 3.1% to $28,572, bringing its year-to-date losses to 38%. (Bitcoin trades 24 hours a day; prices reported here are as of 4 p.m.)
Sign up for Kiplinger's FREE Investing Weekly e-letter for stock, ETF and mutual fund recommendations, and other investing advice.
In fact, the total market cap of all global cryptocurrencies has collapsed to roughly $1.2 trillion currently from about $3.0 trillion during its November 2021 peak.
The S&P 500 finished Thursday's roller-coaster session down 0.1% to 3,930; the benchmark index would need to decline by 2.4% to fall into bear-market territory. The Dow Jones Industrial Average also headed lower, by 0.3% to 31,730, while the Nasdaq Composite scratched out a marginal gain to 11,370.
Just about everything is starting to get swept up into this market downturn. For instance, Apple (AAPL (opens in new tab), -2.7%), which had been relatively strong compared to many of its technology peers, finally buckled and joined its sectormates in bear-market territory today.
From a historical perspective, however, there's at least a little reason for hope.
"Currently, the S&P 500 is down 18% from the Jan. 2 peak and it has been 128 days," Ryan Detrick, chief market strategist for LPL Financial, said intraday Thursday. "Looking at all the corrections since 1980 shows the average one ends at about 88 days, so this correction is getting long in the tooth and could be nearing its conclusion. Additionally, the good news is, a year off the correction lows, stocks have been higher 22 out of 24 times with an average gain of 23.0%."
Other news in the stock market today:
The small-cap Russell 2000 managed to advance 0.9% to 1,732.
U.S. crude futures gained 0.4% to settle at $106.13 per barrel.
Gold futures slid 1.6% to finish at $1,824.60 an ounce.
Meme stocks were back in focus today, with GameStop (GME (opens in new tab)) spiking 10.1% and AMC Entertainment (AMC (opens in new tab)) gaining 8.0% on no apparent news. Still, shares of GME and AMC have had a terrible overall run so far in 2022, down about 40% and 60%, respectively, for the year-to-date.
Tapestry (TPR (opens in new tab)) shot up 15.5% after the Kate Spade parent reported fiscal third-quarter earnings and revenue above Wall Street's estimates (51 cents per share on $1.44 billion actual vs. 41 cents per share on $1.42 billion est.) and said COVID-related lockdowns in China – which have weighed on demand for its products – will likely be lifted next month. Additionally, "TPR continues to repurchase shares aggressively and now plans to repurchase $1.6 billion worth of shares in fiscal 2022 and approved a new $1.5 billion share repurchase program, which represents over 20% of the company's market cap," says CFRA Research analyst Zachary Warring, who also said Tapestry is a top pick among luxury stocks.
Bumble (BMBL (opens in new tab)) soared 26.8% after the online dating app said paying users jumped 7.2% in its first quarter. BMBL also reported revenue of $211.2 million, up 23.7% year-over-year and above than the $208.3 million Wall Street was expecting. "Product innovation and international expansion for Bumble will be the main company-specific drivers of 2022, and we continue to like the broader online dating space as COVID eases and singles look to connect in person again more," says BMO Research analyst Daniel Salmon, who has an Outperform (Buy) rating on BMBL.
Keep Punching Away in Your 401(k)
Even with the S&P 500 knocking on the door of a bear market, several experts are advising investors to simply hold their ground.
"This is not the time to get scared out of stocks," says Nancy Tengler, CEO and CIO of asset management firm Laffer Tengler Investments. "Investors need to be thinking about the fact that their 401(k) is the perfect dollar-cost average model because you are putting your money to work every two weeks."
Indeed, anyone participating in a 401(k) program is already investing at regular intervals. The key is to make the most of it. And Vanguard funds (opens in new tab) are among the better ways you can do that. While many investors know Vanguard as a low-cost index provider, those who prefer having a human at the helm should know that Vanguard has many tried-and-true actively managed products as well (opens in new tab).
And chances are, if you have a 401(k), you have Vanguard funds at your disposal. Between actively managed, index and target-date retirement products, Vanguard accounts for roughly a third of the 100 most popular funds found in 401(k) plans (opens in new tab).
Read on as we look at all of Vanguard's actively managed solutions among the most popular 401(k) offerings, including identifying which ones are worth buying, as well as which ones to avoid.
Kyle Woodley is the Editor-in-Chief of Young and The Invested (opens in new tab), a site dedicated to improving the personal finances and financial literacy of parents and children. He also writes the weekly The Weekend Tea (opens in new tab) newsletter, which covers both news and analysis about spending, saving, investing, the economy and more.
Kyle was previously the Senior Investing Editor for Kiplinger.com, and the Managing Editor for InvestorPlace.com before that. His work has appeared in several outlets, including Yahoo! Finance, MSN Money, Barchart, The Globe & Mail and the Nasdaq. He also has appeared as a guest on Fox Business Network and Money Radio, among other shows and podcasts, and he has been quoted in several outlets, including MarketWatch, Vice and Univision. He is a proud graduate of The Ohio State University, where he earned a BA in journalism.
You can check out his thoughts on the markets (and more) at @KyleWoodley (opens in new tab).