Are Ohio's Legalization Efforts in Trouble? This Week in Cannabis Investing
Ohio became the 24th state to legalize recreational weed, but GOP lawmakers are already pushing back.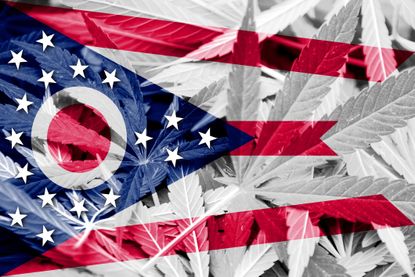 (Image credit: Getty Images)
Ohio's legalization efforts could be facing an uphill battle following a celebratory election night.
On November 7, Ohioans overwhelmingly approved Issue 2, a proposal to commercialize, regulate, legalize and tax the adult use of cannabis. The approval of Issue 2 should be a moment to celebrate as freedom and democracy push forward. However, this enthusiasm is tempered a bit by the reminder that the journey of legalized cannabis use is a continued slog that requires constant effort and support. Moments after the proposal was passed, Republican lawmakers and prohibitionist groups were already pushing back on the will of the voters.
"This statute was written by the marijuana industry and should not be treated as a cash grab for their cash crop at the expense of a state trying to emerge from the opioid epidemic," Senate President Matt Huffman said on election night. "The General Assembly may consider amending the statute to clarify the questionable language regarding limits for THC and tax rates as well as other parts of the statute."
Subscribe to Kiplinger's Personal Finance
Be a smarter, better informed investor.
Save up to 74%
Sign up for Kiplinger's Free E-Newsletters
Profit and prosper with the best of expert advice on investing, taxes, retirement, personal finance and more - straight to your e-mail.
Profit and prosper with the best of expert advice - straight to your e-mail.
Lawmakers and prohibitionist groups may position Ohio to follow in the footsteps of Virginia, an adult-use market without legal sales due to legislators' unwillingness to represent the will of their constituents. Thankfully, we saw that control can be stripped away as midterm elections reshaped Virginia's legislature to follow the will of voters.
This is another excellent reminder of the power of voting. If you are unhappy with your elected official, you can fire them by casting your vote. The people of Virginia and Ohio deserve the right to have cannabis be legal as they voted for and not how some conflicted politicians may deem otherwise. The U.S. is supposed to be the greatest democracy and we want to see that shine.
Florida Supreme Court hears arguments on the legalization of recreational weed
Florida may become the next state to end adult-use cannabis prohibition. On Wednesday, supporters and opponents of adult-use cannabis met at the Florida Supreme Court to debate an initiative that would put recreational marijuana legalization on the ballot in 2024.
The Sunshine State has a thriving medical cannabis market, but Florida Attorney General Ashley Moody has been vocal in his criticism of the proposal to legalize adult-use cannabis.
"We think in several ways this ballot summary is misleading," Jeffrey DeSousa, a representative for the Florida Attorney General's Office, told the court. "There is at least ambiguity in this ballot summary that a reasonable voter could look to and at least think this could not be criminal under federal law."
Despite his criticism of the proposal, members of the Florida Supreme Court pushed back, questioning the claim that the proposal is misleading.
"Where's the hidden ball?" Justice Charles G. Canady asked. "I'm baffled by the argument. Maybe it's just me."
While promising, it is unclear if the pushback from the Florida Supreme Court will lead to success on Election Day next year. Florida has historically been a conservative state and with a significant population skew to retirees. However, this mix has changed quite a bit in the last few years with a substantial influx of notable companies relocating there.
The demographics are changing and as things come to the center, cannabis stands to do well. It would be another big win for legal cannabis to get through the court and hit the 60% voter support next November. We will be watching.
Support for cannabis legalization reaches record high
It is difficult for an overwhelming majority of Americans to agree on much of anything, much less a political measure, but the latest Gallup poll has found that 70% of adults in the U.S. support the legalization of cannabis. More than 80% of Democrats and 55% of Republicans support legalization, providing yet another clear data point that the federal government should be paying attention heading into an election year.
"When I founded NORML over 50 years ago, only 12 percent of the public supported legalizing marijuana," wrote NORML Founder Keith Stroup in a recent article. "Today, according to just-released polling data compiled by Gallup, a record 70% of U.S. adults agree with NORML's core principle: That the responsible use of cannabis should no longer be a crime. To be blunt, this change in public opinion is remarkable."
The journey to federal cannabis legalization could also take a significant step forward if it is reclassified as a Schedule III substance in the coming months, if not weeks. There is no better time for the government to catch up to the American people and finally begin recognizing what people are supporting.
Big financial companies, NRA lobby on SAFER Banking Act
In yet another sign of progress excluding action initiated by lawmakers on Capitol Hill, more mainstream groups publicly support cannabis reform. Just before Halloween, Bank of America (BAC), Mastercard (MA) and the National Rifle Association (NRA) included the SAFER Banking Act in their lobbying disclosure for the third quarter of 2023. This trio is very influential in the nation's capital, and their decision to include the SAFER Banking Act in their lobbying disclosure should not be ignored.
However, their recent actions should not come as a major surprise. We have long hypothesized that support would grow from established sectors when the cannabis industry became big enough for them to care. It is probable Mastercard and Bank of America saw the volumes, saw the opportunity they are missing out on and now want to participate in cannabis transactions legally.
Additionally, we now have the support of the NRA to see federal reform of cannabis. Typically, medical cannabis patients are excluded from buying guns, so the NRA is seeing their addressable market being impacted.
Despite these promising trends, we have no idea when D.C. will act, and we are not optimistic about any near-term action around federal policy reform for cannabis.
Still, it goes without saying that change is long overdue, so it is encouraging to see the industry stepping up and pursuing a judicial path in addition to the ongoing efforts on Capitol Hill.
Related content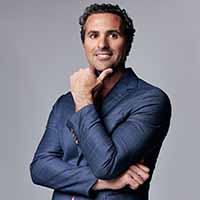 Morgan Paxhia is Managing Director and Co-Founder of Poseidon Investment Management. With over 10 years experience in investing and finance, Morgan has developed a deep understanding of individual company analysis, portfolio construction, and risk mitigation. This content is not intended to provide any investment, financial, legal, regulatory, accounting, tax or similar advice, and nothing should be construed as a recommendation by Poseidon Investment Management, LLC, its affiliates, or any third party, to acquire or dispose of any investment or security, or to engage in any investment strategy or transaction. An investment in any strategy involves a high degree of risk and there is always the possibility of loss, including the loss of principal. This content should not be considered as an offer or solicitation to purchase or sell securities or other services. Any of the securities identified and described herein are for illustrative purposes only.  Their selection was based upon nonperformance-based objective criteria. The content presented is believed to be factual and up-to-date, but we do not guarantee its accuracy and it should not be regarded as a complete analysis of the subjects discussed. Past performance is not indicative of future results.